Moving out is exciting. All the plans about living in a new place, meeting new people, taking in unique views, learning a new language, or being part of a new culture are bound to excite anyone. But is it all rainbows? Of course not.
The planning alone is enough to tire anyone out – especially if you are relocating to a foreign country. Where would you live, where would you work, would you even be allowed to work? What about culture shock? Will you adjust? Are you rushing it all? All these questions could come to keep you company in the wee hours of the night.
Although it's all normal – the excitement and the anxiety – it's best to address these emotions practically rather than pushing them aside as the inevitable part of the relocation process.
Moving out of your homeland to a new country is an overwhelming experience. The shock may be minimal for the perpetual traveler or a digital nomad, but it still is there. A lot of things also heavily depend on the choice of your destination. A German moving to Austria may feel quite at home even in the new place, but an Indian moving to Switzerland may be in store for the biggest culture shock of their life – that's just how it is.
It's because of culture shock that, for relocation, people choose countries they are familiar with to a certain extent. Maybe they know its language, perhaps they'd been there once, or maybe they're just excited about the quality of life there. Whatever it is, people are attracted to familiarity.
In pursuit of familiarity, people often miss the hidden gems. Countries that would've worked wonderfully in their favor but that never made it to their list just because they weren't familiar with it.
Today we'll talk about one such Eastern European hidden gem – Georgia. Not to be confused with the US state of Georgia, which is almost twice the size of Georgia, a country in Eastern Europe.
This article will discuss the best Georgian cities to live in. We'll also compare the two biggest cities of Georgia, Tbilisi and Batumi, and the best weekend getaways around Tbilisi.
So let's get into it.

Living in Tbilisi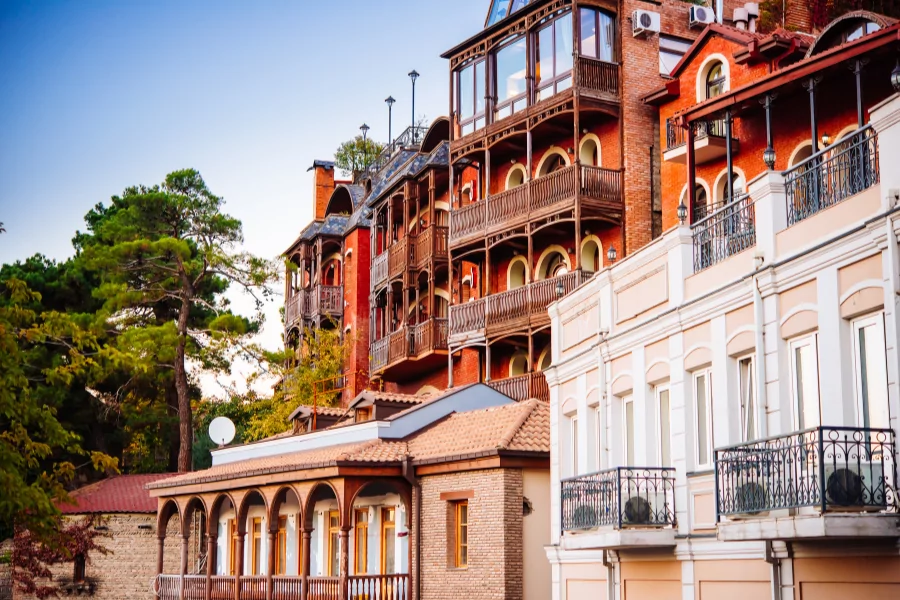 Tbilisi – A Warm Place
In the mid-fifth century, while on a hunting trip, King Vakhtang Gorgasali discovered numerous hot springs in an area. He was so impressed with the hot springs that he ordered a city to be built around them – a city called Tbilisi, meaning a warm place in Georgian.
This story alone is enough to hook a person into learning more about this ancient city full of beautiful medieval architecture and modern people.

Capital City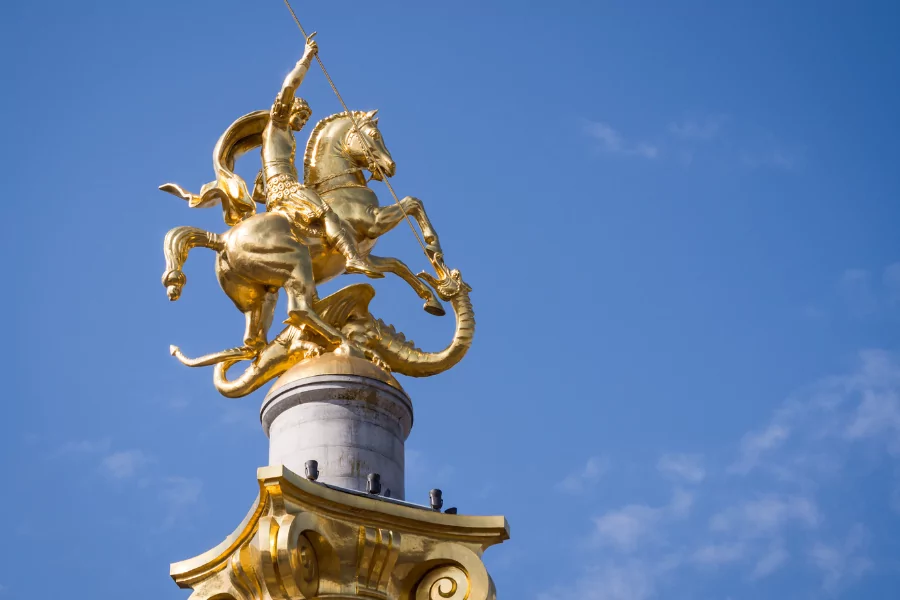 Tbilisi is the capital and the largest city in Georgia, with a population of over a million. It's also the most popular city in Georgia. Just like Istanbul, Tbilisi is the perfect blend of contemporary and ancient, modernity and old-world charm. The town lies at the intersection of Asia and Europe, offering the best of both worlds.

Europeanized Vibe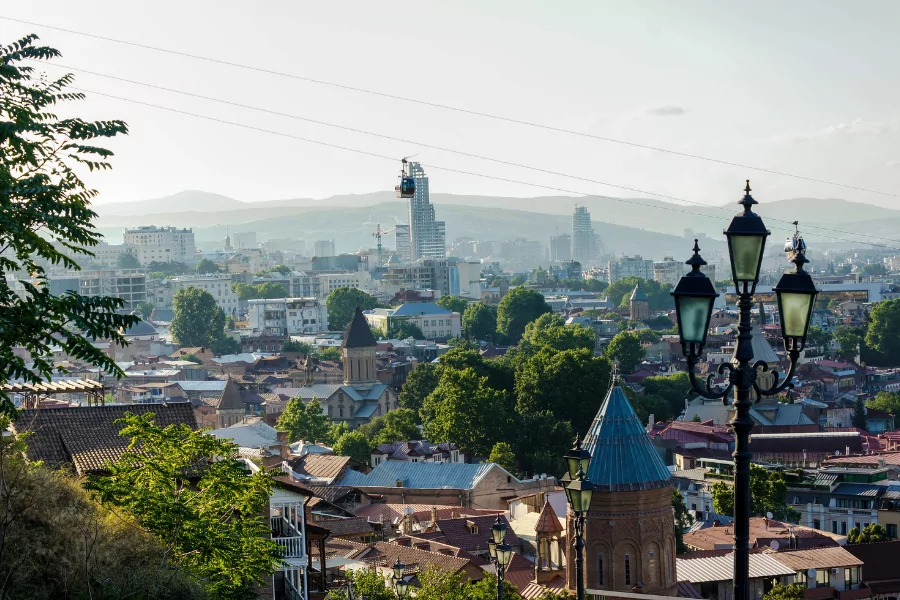 English is widely spoken, especially among the younger generation, but learning a bit of Georgian will boost your social circle while living in or visiting the country. The overall vibe of Tbilisi is very Europeanized, making it a good place for people who want to enjoy the European vibe without living in the high-tax part of Europe.

Welcoming People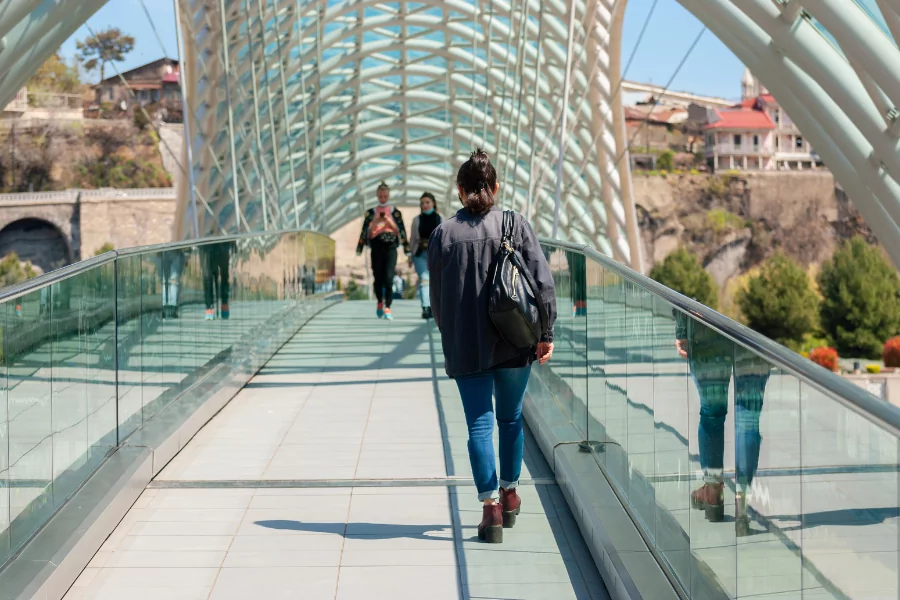 The people in Tbilisi are very generous, warm, welcoming, and open to foreigners. The country has a very liberal immigration policy allowing citizens of over ninety countries to visit, live, and work in the country visa-free for a year. This means you can live in the country without any strings attached for a considerable time before making up your mind about it. Talk about a sweet deal.

Diverse Neighborhoods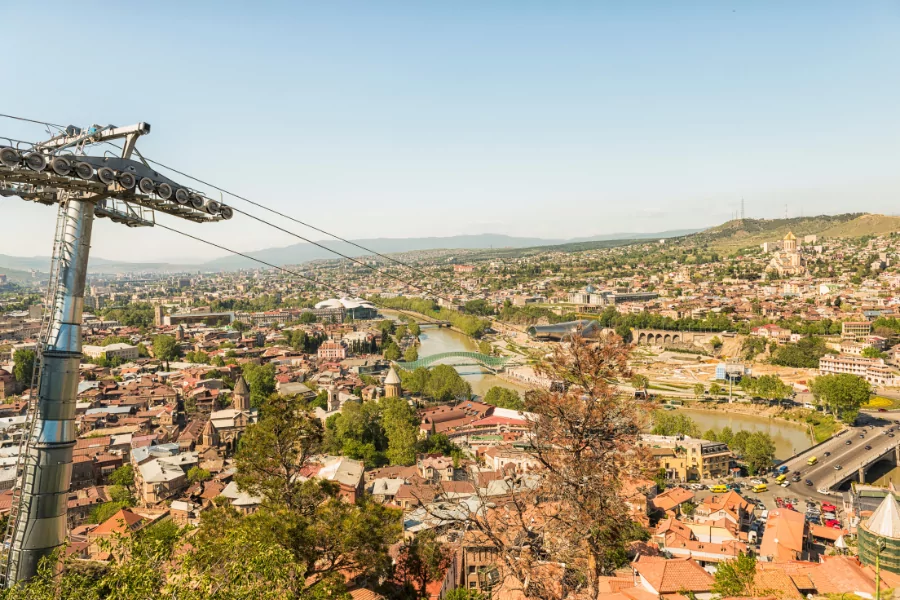 Tbilisi has ten administrative districts, and the city is divided into several old and new neighborhoods. The most popular neighborhood is Kala or Old Town. Old Town is the most historical area of the town with riverside streets brimming with tourists all year but mainly in summer.
The cobble-stoned streets lead up to the Narikala Fortress, which stands proud over the city, flaunting the rich history which is the very essence of Tbilisi.
Other popular neighborhoods are Vera, Vake, and Mtatsminda. Many tourists and foreign visitors favor these areas for their restaurants, bars, cafes, and overall vibe.

Rich History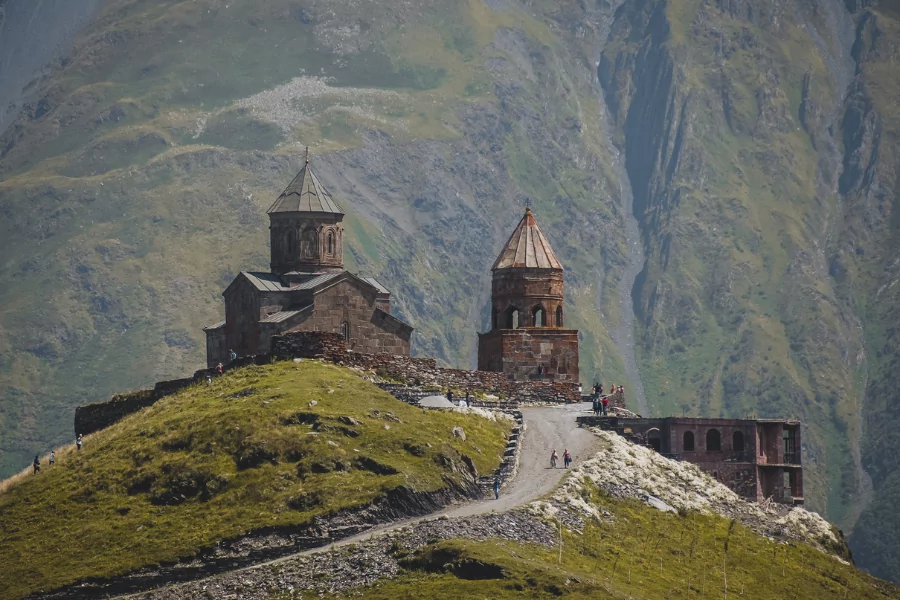 The city has been ruled by the Mongols, the Turkish, the Persians, and the Russians throughout history. The remnants of all these times are visible throughout the city in its architecture, customs, traditions, festivals, and food. Georgia is also one of the oldest wine regions in the world and produces some of the best wines you could get your hands on.

First Choice for Expats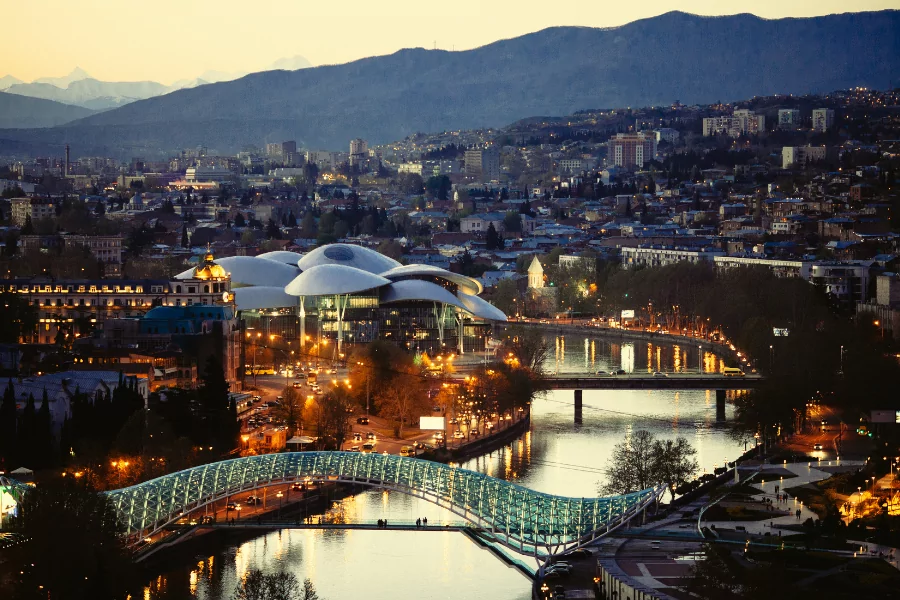 Owing to its diversity, expat community, and affordable cost of living, Tbilisi is typically the first choice for people looking to move to or visit Georgia. The city has everything a person may need to live a fulfilled life – natural beauty, rich culture, exquisite cuisine, warm people, and all the amenities one may require to lead a comfortable or even luxurious life. The country's flexible immigration policies and increasing popularity in the digital nomad community have also attracted flocks of remote workers to the country.

Living in Batumi

Capital of Adjara Region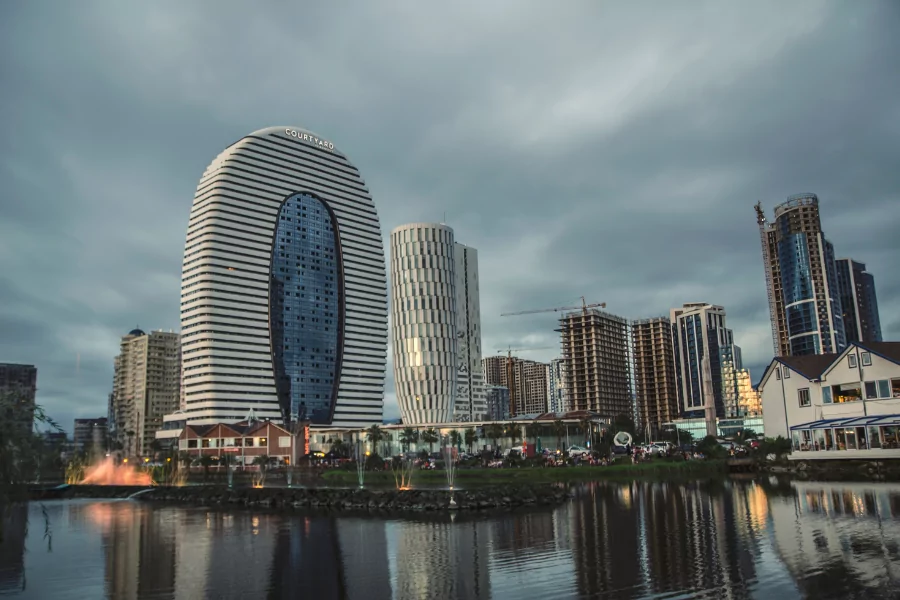 Batumi, the second largest city of Georgia and a seaside resort on the Black Sea coast, is located in the Adjara region. The population of Batumi is a little over 200 thousand. The city is entirely different from Tbilisi in terrain, vibe, and grandeur.

Las Vegas of the Black Sea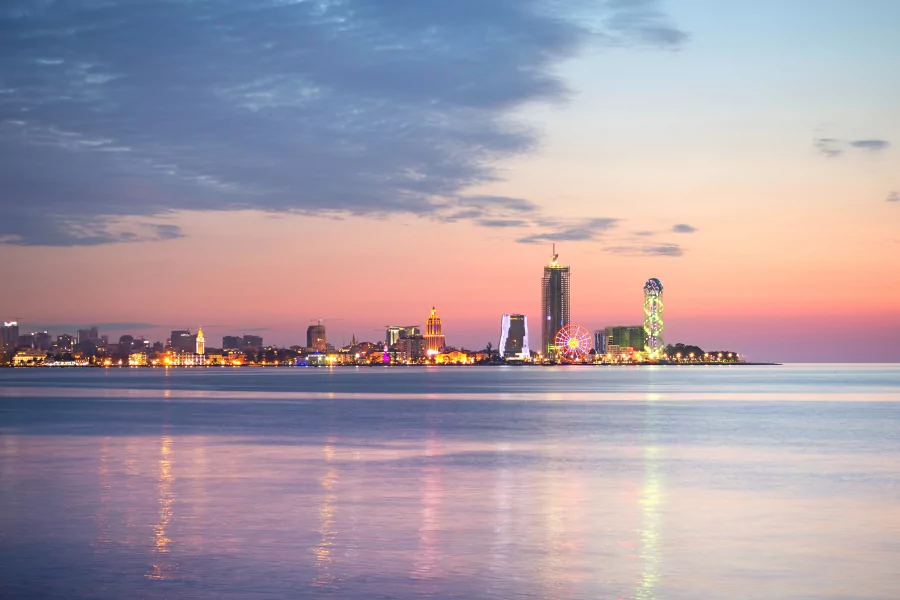 While Tbilisi is characterized by its rich history and culture, Batumi has been nicknamed the Las Vegas of the Black Sea owing to its gambling scene. The city is pretty popular with tourists, and much of its economy relies on a healthy stream of foreigners.

An Important Seaport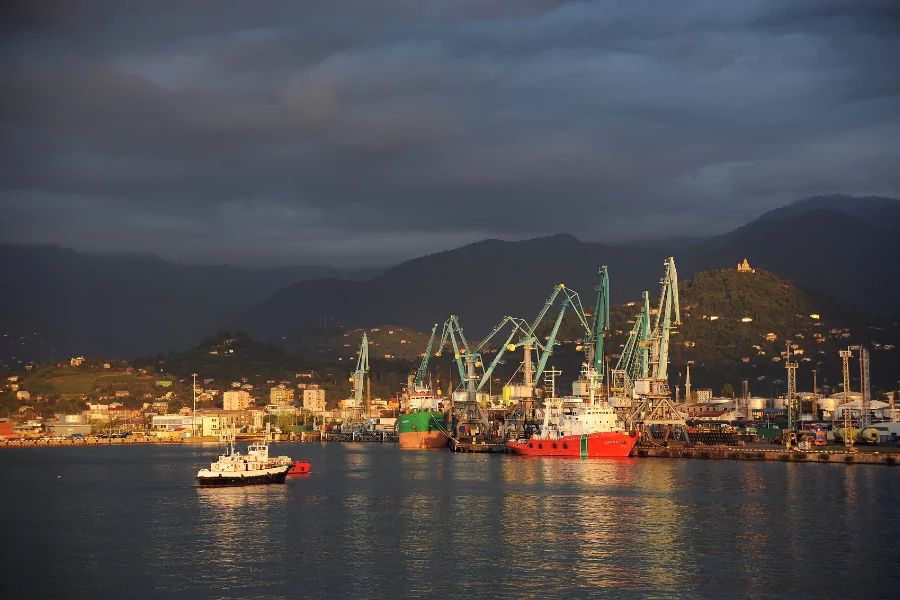 After 2010, the city has undergone a massive transformation resulting in the construction of new high-rise buildings and the renovation of its Old Town. The city also serves as an important seaport and houses industries like food processing, manufacturing, etc.

Summer Destination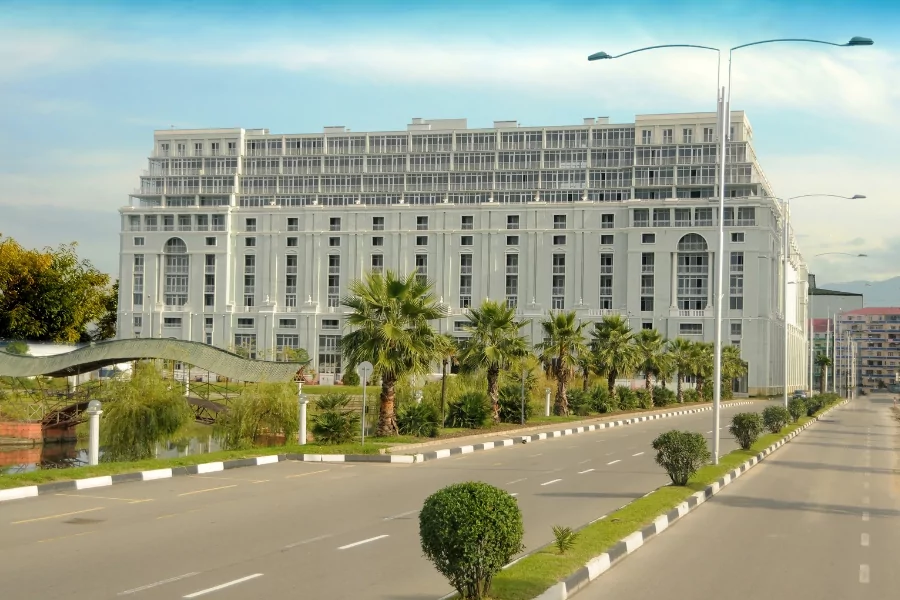 Batumi thrives in summer – the beaches, restaurants, and streets are brimming with tourists enjoying the weather and their surroundings. You may even find it to be too touristy and too noisy. Overall, the city is a great summer retreat spot but not a good place for long-term relocation or business. In winter, life in Batumi slows down by a great deal.

Batumi vs. Tbilisi – Which City to Choose?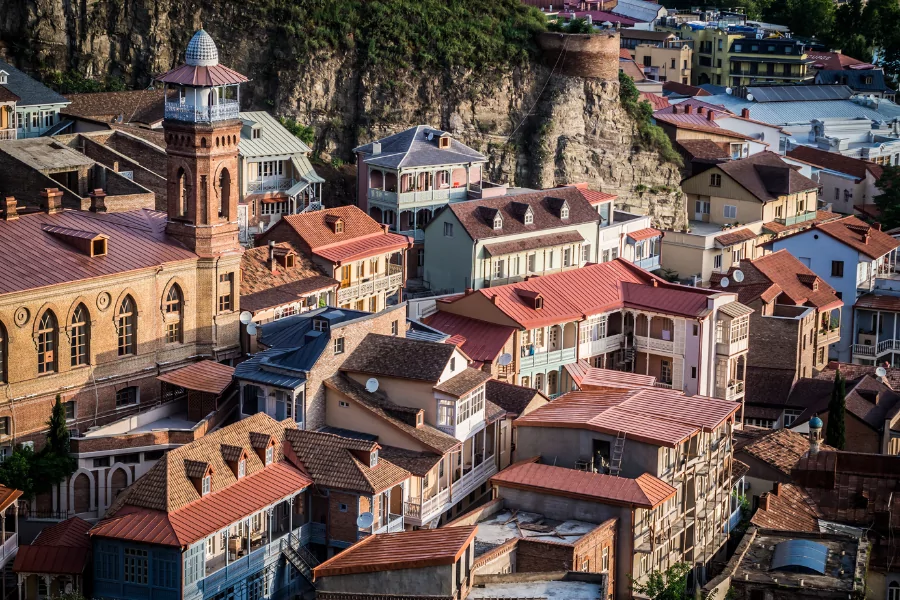 Choosing between the two cities is not hard since Tbilisi will always come out on top. From overall popularity to ease of living and working, Tbilisi puts all other Georgian towns to shame. Whether it's history, beauty, business environment, or nightlife, Tbilisi is the clear winner. This doesn't mean that other Georgian cities offer poor quality. Still, there are no signs in the near future that another Georgian city will overcome Tbilisi's popularity among locals or foreigners.

Weekend Getaways and Resorts Near Tbilisi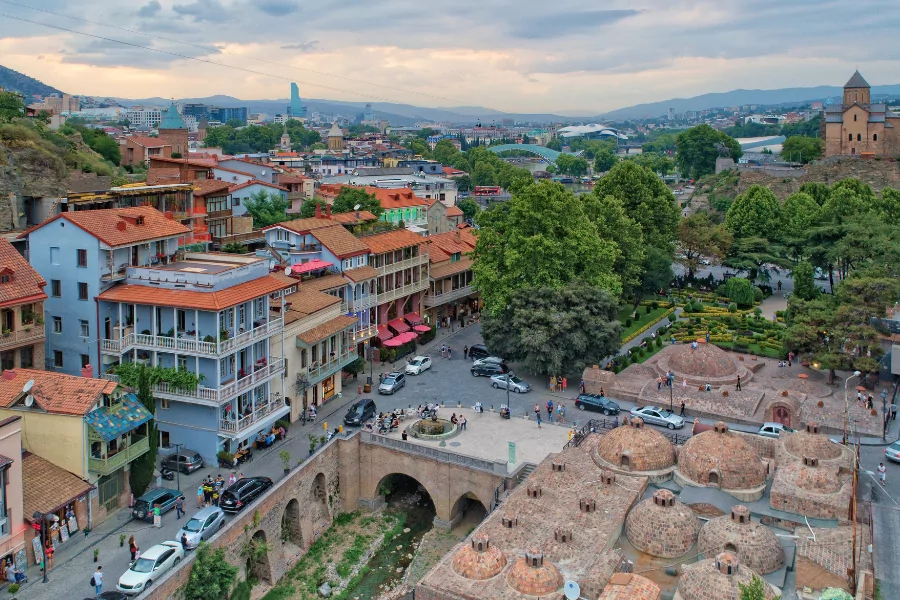 Now that we've established that Tbilisi is the best city to live in Georgia, let's discuss where you can go to spend your weekends away from the hustle and bustle of the capital city.
Weekend resorts outside Tbilisi are gaining popularity day by day. Beyond the capital, most of the getaways are only a day's trip away, and if you rent a car, you can visit several sightseeing spots in a single trip.
Below, we will discuss some of the best and most accessible weekend getaways near Tbilisi.

Mtskheta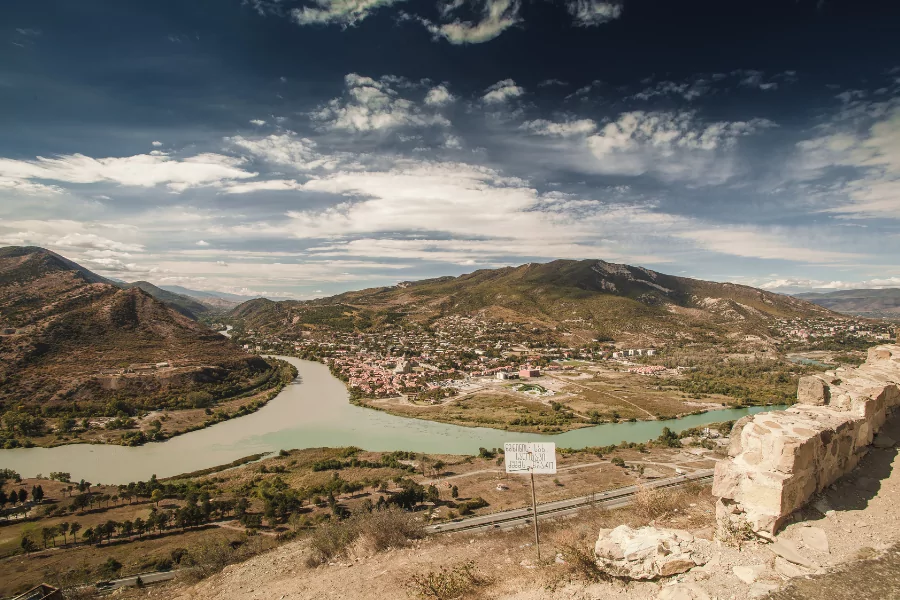 Let's start with Mtskheta – one of the oldest cities of Georgia, located only 20km north of Tbilisi. Now a small city, Mtskheta was the capital of the ancient kingdom of Iberia between the 3rd Century BC and 5th Century AD. During that period, Mtskheta adopted Christianity, making it one of the oldest Christian countries in the world.
As the birthplace of Christianity in Georgia, Mtskheta was declared the Holy City by the Georgian Orthodox Church in 2014. The city is also a part of the UNESCO World Heritage Sites due to its historical importance.
One of the most popular destinations in Mtskheta is the Jvari Monastery, located high above the city, from where you can see the whole town and the intersection of the Mtkvari and Aragvi rivers.
Some other notable attractions in the area are the Svetitskhoveli Cathedral and different, even older, monasteries.
In essence, Mtskheta is the perfect weekend resort only a short distance from the capital city of Tbilisi, where you can go to escape the hustle of the capital city. Mtskheta also has many restaurants where you can indulge in the exquisite cuisine that Georgia is famous for.

Kakheti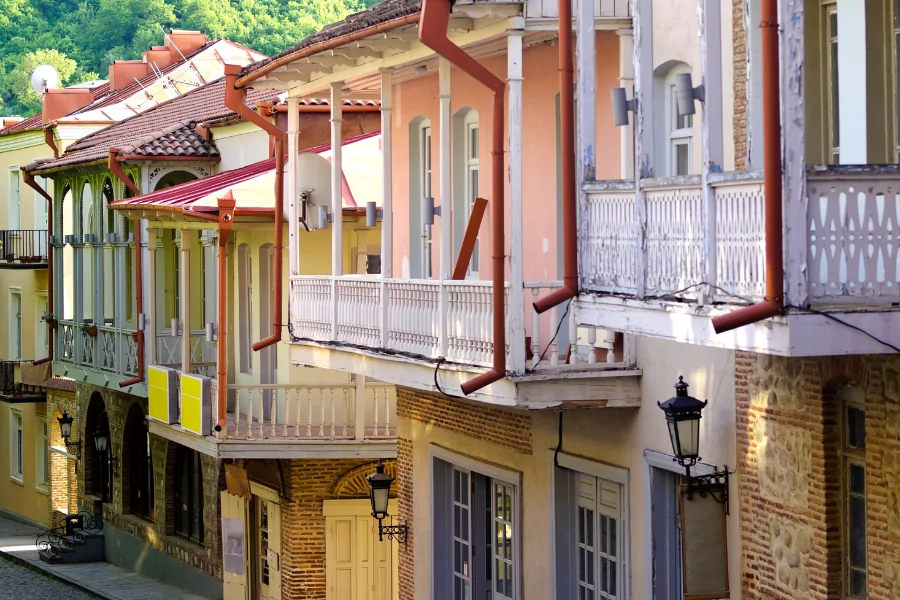 Georgia is world famous for wine production, and Kakheti is the center of it. Roughly an hour's drive from Tbilisi, Kakheti is Georgia's best-known wine region. The wine-making tradition in Georgia is thousands of years old. The wine is kept in large vessels underground to keep the temperature steady. If you are curious about all things wine and want to taste Georgia's local wine, there is no better place than Kakheti.
Kakheti is home to many luxury hotels you can book to enjoy different parts of the region, like Telavi, Signagi, etc. You can also visit the town of Vardzia, a cave monastery site, or the city of Akhaltsikhe, famous for the Rabati Castle.

Kazbegi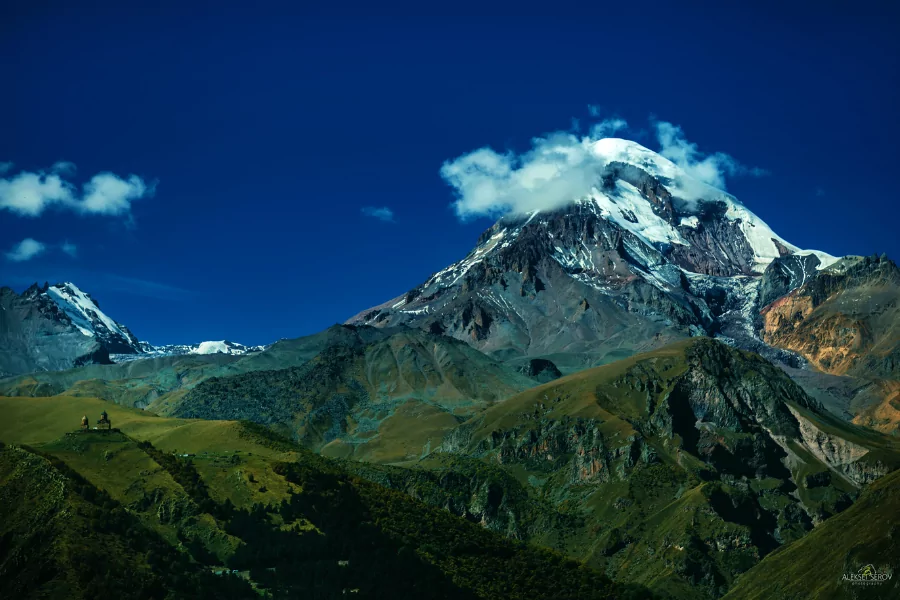 You've probably seen pictures of a medieval Georgian church nestled between beautiful mountains. That's the Gergeti Trinity Church in Kazbegi, famous for its hiking trails. Kazbegi is also a photographer's paradise with its rolling mountains and remote villages. The road toward Kazbegi, the famous Georgian Military Highway, is one of the most panoramic roads you'll ever see.
The Gergeti Trinity Church, Georgian Military Highway, and Greater Caucasus range make Kazbegi one of the most impressive destinations in Georgia.

Georgia – Hidden Gem of Eastern Europe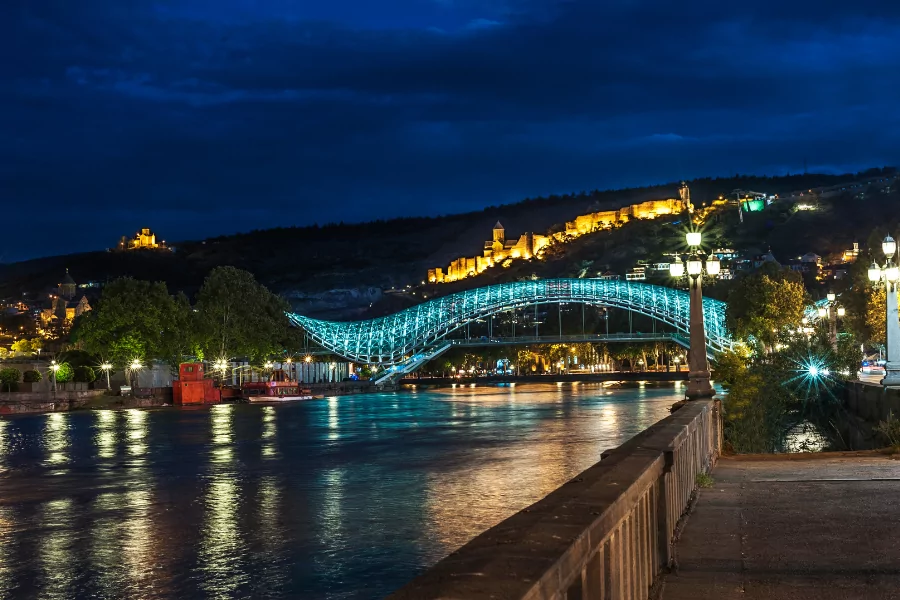 Magnificent mountains, beautiful churches, cave monasteries, and much more – Georgia is home to countless architectural masterpieces. From its modern high-rise buildings to its ancient churches, Georgia tells a story that is as unique and mesmerizing as possible.
If you want to move to Georgia, Tbilisi is your best option, with many scenic getaways only a day's drive away.
Georgia is also an extremely safe country with a very low crime rate, making it a perfect destination for families and solo travelers. The country's business-friendly policies make it an excellent option for foreign investors and entrepreneurs.
In essence, Georgia is one of your best options if you want to live in a European country with rich culture, affordable cost of living, good healthcare, and simplified taxes.
If you want some help navigating your way through Georgian laws, reach out, and we'd love to help you do that.