In this article, we'll get into Tbilisi nightlife, taking you on an exhilarating journey through the best clubs, popular bars, and hidden gems where electronic music, live music concerts, and delicious Georgian cuisine come alive.
With a vibrant mix of local and international artists lighting up the dance floor, Tbilisi, Georgia's capital, offers a thrilling array of experiences for the modern lifestyle adventurer.
You'll learn about the rich tradition of Georgian wine tastings, the allure of the old town's cozy atmosphere, and the pulsating rhythms of house and disco music echoing from every corner.
Whether you're a techno and house lover, a wine connoisseur, or simply a traveler seeking a vibrant cultural experience, Tbilisi's nightlife is worth experiencing.
Need help with your legal needs in Georgia? At NOMOS Law Firm Georgia, we're here to guide you through every step of your legal journey in Tbilisi.
Best Clubs for Techno and House Music Lovers in Tbilisi
Bassiani: The Heartbeat of Tbilisi's Nightclub Scene
Famed as the epitome of electronic music in Georgia, Bassiani boasts a unique location – it's situated in a repurposed swimming pool beneath the Dinamo Stadium. The club pulsates with the beats of international techno artists and local DJs, creating an irresistible rhythm for techno enthusiasts.
For those seeking a club music experience that embodies diversity and inclusion, Bassiani hosts LGBTQ nights every Saturday.
The doors swing open from midnight to 10 am on Fridays and Saturdays, making it a cornerstone of the Tbilisi nightlife.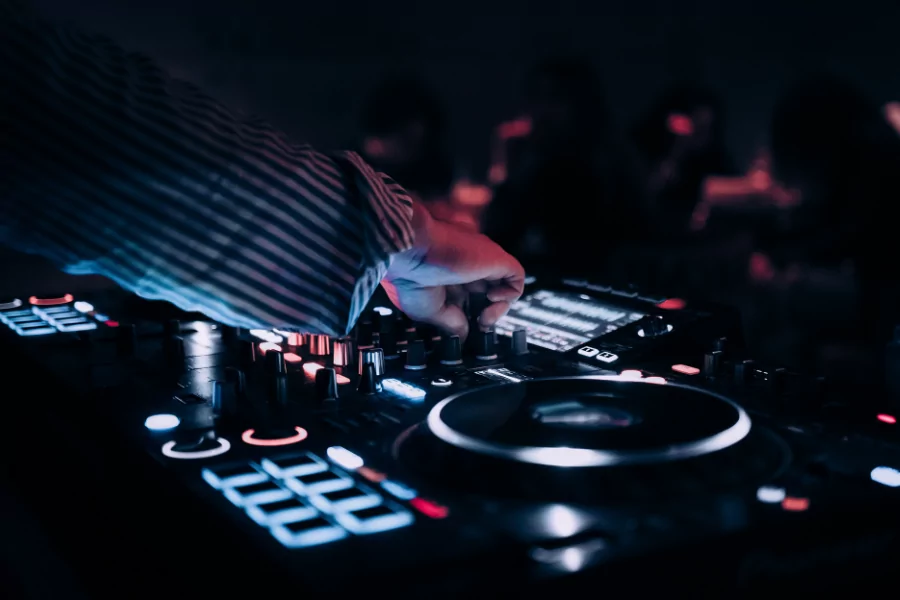 Relax and Recharge: Cozy Atmosphere and Diverse Music Genres
Lolita's: A Hipster's Paradise in Tbilisi
For those who prefer a more relaxed atmosphere, Lolita's is a haven. Here, you can spend time immersed in an eclectic range of music genres from disco music to house and indie rock.
The venue's inviting interior, adorned with charming vintage furniture, combined with the spacious outdoor terrace that offers a stunning view of the river, creates an idyllic setting for a laid-back evening.
Open from 6 pm to 6 am every day, Lolita's is a staple in the Tbilisi nightlife.
Cafe Stamba – Watch The World Go By
Want to soak up some of the atmosphere of the Georgian capital while enjoying some good food and drink? Then Cafe Stamba is the place. You can try the famous wine, sip and chill with some cocktails or just enjoy a lunchtime coffee as you watch the world go by. Cafe Stamba also offers a mix of both Georgian and European food to cater for all tastes.
Wine Factory N1 – A Must-See For Wine Lovers
If you love wine then the Wine Factory N1 is a must-visit. Not only can you get a tour of the factory and get buy some delicious wines to bring home, there's also a bar and restaurant on the premises. Come for the wine, stay for the good food and live music.
Fabrika: A Cultural Hub in the Heart of Tbilisi
Fabrika, a transformed Soviet sewing factory, now stands as a vibrant hub for the modern lifestyle enthusiast.
Featuring live music concerts that showcase the talent of both local and international artists, coupled with engaging DJ sets and intriguing movie screenings, Fabrika offers far more than your average hangout spot.
It's an embodiment of Tbilisi's culture, open from 8 am to 2 am every day, appealing to locals and tourists alike.
Embrace the Outdoors: Tbilisi's Open-Air Nightlife
Dedaena: Party Under the Tbilisi Sky
Experience the thrill of an open-air party venue at Dedaena park. As night falls, the park comes alive with local and international DJs spinning electronic music and a mixed crowd dancing under the trees.
It's a unique way to spend summer nights in Tbilisi, open from 9 pm to 3 am on Fridays and Saturdays.
Whether you're an avid clubber, a music enthusiast, or a casual traveler, Tbilisi's nightlife promises a wealth of experiences and unforgettable memories.
Lisi Lake Hotel: Elevate Yourself
Get high above it all to enjoy one of the most breathtaking views in Tbilisi. The restaurant at the Lisi Lake hotel offers incredible views of the Tbilisi skyline. It's the perfect place to watch the sun set and fuel up before enjoying a night on the time.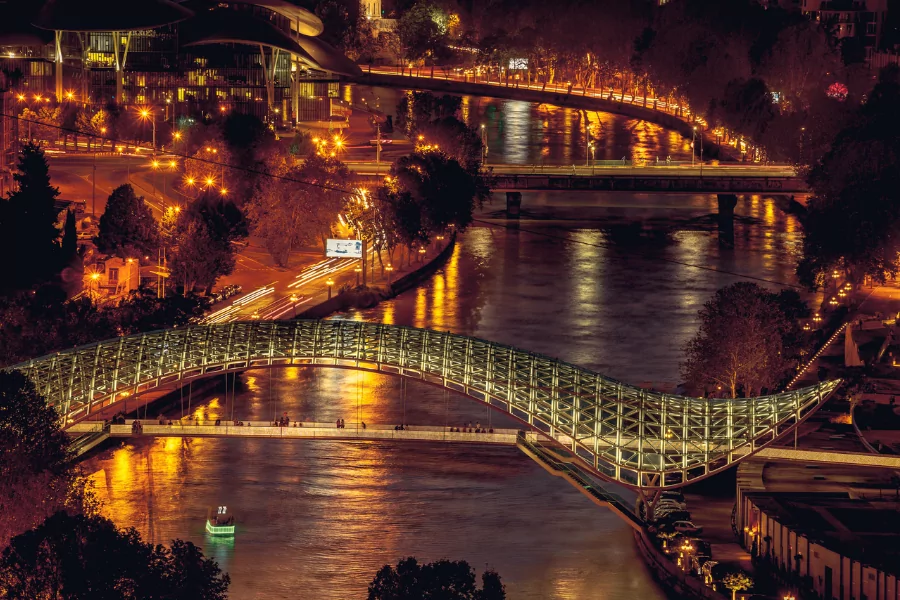 Wrapping Up Your Tbilisi Nightlife Experience
Whether you're a techno and house lover, a wine enthusiast, or a traveler eager for a taste of the vibrant culture, Tbilisi offers a nightlife experience that's hard to match.
From the best clubs pulsating with quality music to the cozy atmosphere of the city's old town, you're bound to find something that suits your style.
When traveling to a new city having the right guide can make all the difference. At NOMOS Law Firm Georgia, we're excited to help you with your legal needs. We'll guide you through every step of your legal journey, ensuring you make the most out of your Tbilisi adventure.
Contact us at NOMOS Law Firm for consultation.