Ranked as a top destination for expats and investors, Tbilisi is the vibrant capital city of Georgia.
This article will explore the best places to live in Tbilisi, catering to the tastes of high net worth individuals who appreciate luxury.
Each neighborhood has a unique charm, luxurious properties, and rich cultural experiences.
Tbilisi offers a mix of history, modernity, and a thriving business environment that make it a go-to destination.
This comprehensive guide provides the knowledge needed to make an informed decision whether considering a temporary stay or permanent investment. Don't miss out on finding your perfect home in this captivating city.
For expert guidance on real estate and investment opportunities in Tbilisi, contact us at NOMOS Law Firm Georgia.
Tbilisi's Finest Neighborhoods
Tbilisi offers several neighborhoods that are prime locations for high net worth individuals seeking a blend of quality of life, a thriving business climate, and lucrative investment opportunities. Let's take a closer look at some of these areas:
Vera
Vera, right in the pulsing center of Tbilisi, is a unique fusion of past and present. Here, you'll find quaint, history-rich structures cozied up next to chic boutiques and bustling cafes.
Its lively arts scene, verdant parks, and the warm sense of community are just what you need if you're seeking to dive headfirst into the real Georgian way of life.
Mtatsminda
On the other hand, if you crave stunning views and tranquility, look no further than Mtatsminda. Sitting atop Tbilisi's highest hill, this district offers breath-taking panoramic views of the city below. Its crown jewel, the Mtatsminda Park, is perfect for a leisurely stroll or a family picnic.
Moreover, with the district's growing luxury real estate market, Mtatsminda is quickly becoming a sought-after location for savvy investors.
Whether it's the bustling energy of Vera or the serene heights of Mtatsminda, Tbilisi offers a slice of Georgian life that suits everyone's taste.
Vake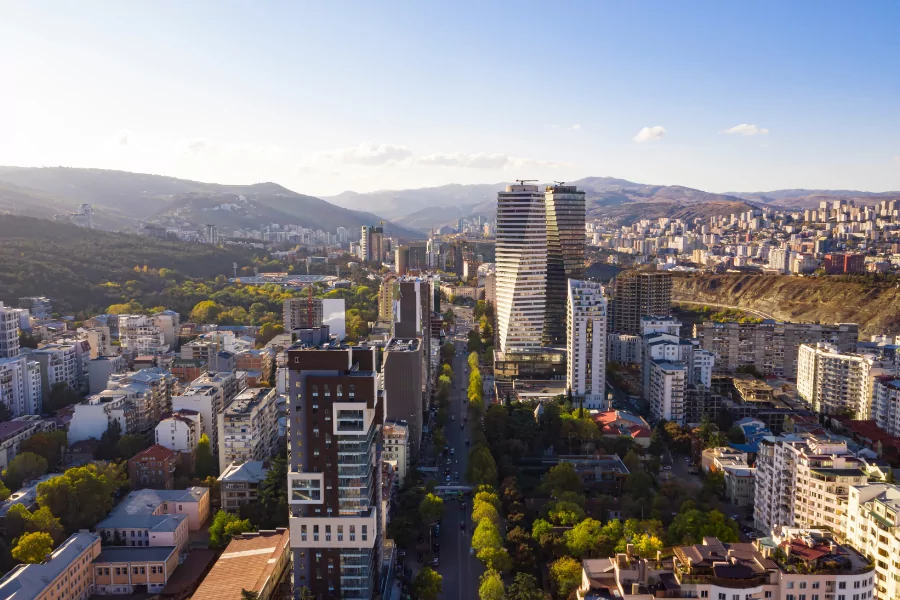 A fashionable neighborhood in the central-western part of Tbilisi, Vake is known for its elegant architecture, tree-lined streets, and upscale residences. Due to its many embassies, high-end shops, and trendy cafes, the area is favored by both expats and affluent locals.
Vake provides excellent investment opportunities in luxury real estate and promising business ventures.
Saburtalo
Located in the northwestern part of the city, Saburtalo is a modern neighborhood with a diverse population and many international schools, making it an ideal choice for families.
The area boasts a robust business climate, with plenty of office buildings, commercial centers, and new developments on the horizon, presenting exciting investment opportunities.
Sololaki
In the heart of Tbilisi, Sololaki is a historic district with narrow, winding streets and beautifully preserved 19th-century buildings, providing a rich cultural experience.
As one of Tbilisi's most sought-after neighborhoods, Sololaki presents attractive investment options in both residential and commercial properties.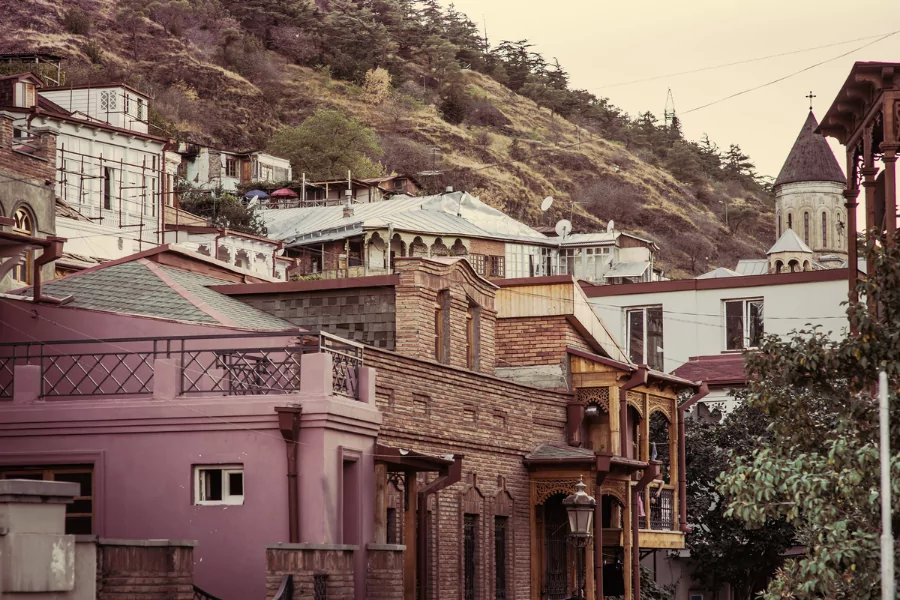 Tbilisi Sea New City
This ambitious, large-scale development project is situated around the Tbilisi Sea, a vast reservoir in the northeastern part of the city. Tbilisi Sea New City offers a high quality of life, state-of-the-art infrastructure, modern amenities, and a range of luxury residential options.
As a growing hub for business and innovation, Tbilisi Sea New City presents numerous investment opportunities in various sectors, including real estate, technology, and leisure.
Tbilisi's diverse neighborhoods cater to a variety of tastes and preferences, ensuring that high net worth individuals can find the perfect environment to suit their lifestyle and investment goals.
From the historic charm of Sololaki to the innovative spirit of Tbilisi Sea New City, the city offers a rich tapestry of experiences and opportunities. Explore these vibrant neighborhoods to uncover the hidden gems that await you in the captivating capital of Georgia.
Conclusion
We hope this exploration of Tbilisi's finest neighborhoods has sparked your interest in the many possibilities available in this dynamic city. Tbilisi stands out as an exceptional destination for high-net-worth individuals with its culture, quality of life, and investment opportunities.
And while you search for the ideal place to call home or invest in, keep in mind that you have support and are not alone in this endeavor.
For expert guidance on real estate, investment opportunities, and legal matters in Tbilisi, trust the professionals at NOMOS Law Firm Georgia. Our experienced team is dedicated to helping you navigate the local market and find the perfect property or business venture that aligns with your goals.
Don't wait any longer to embark on your exciting journey in this enchanting city. Contact us at NOMOS Law Firm Georgia today and turn your dreams into reality.