Tbilisi, the vibrant capital of Georgia, boasts a culinary scene as rich and diverse as its storied history.
Read on as we embark on an appetizing journey through the top-rated restaurants in Tbilisi, catering to the discerning tastes of both travelers and investors alike.
From traditional Georgian fare to innovative fusion cuisine, these dining establishments will not only satisfy your taste buds but also provide a glimpse into the city's unique culture.
Delving into our handpicked assortment of exceptional dining establishments, you'll uncover the tastes and gastronomic customs that define Tbilisi as a culinary treasure.
Regardless of whether you're a culinary connoisseur or merely seeking remarkable mealtime moments, these restaurants promise to create memories that will endure.
Ready to embark on this epicurean adventure? Visit NOMOS Law Firm Georgia to discover more about the many opportunities that await you in this captivating city. Bon appétit and happy travels.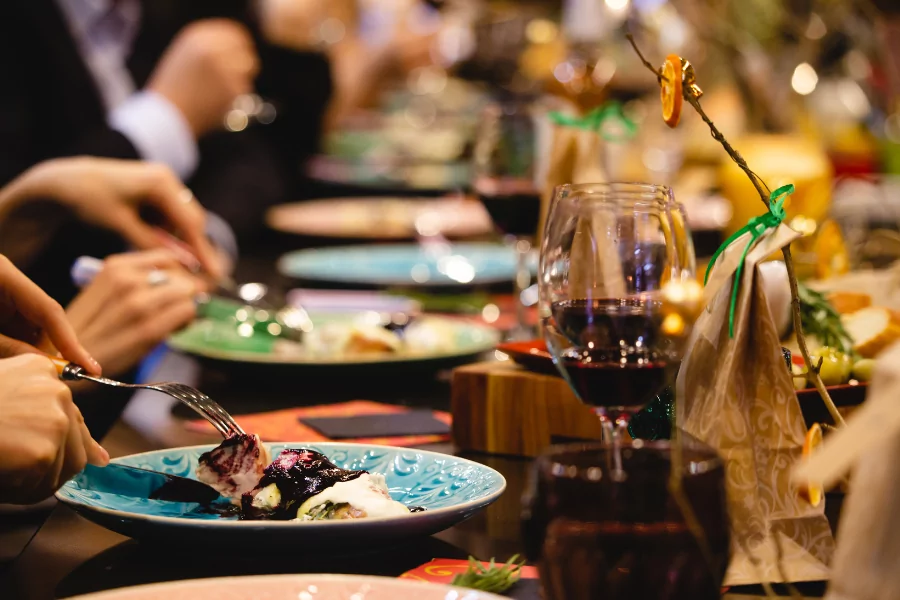 Savoring Tbilisi: Top Restaurants to Dine At
Tbilisi's food scene is an eclectic mix of traditional and contemporary, offering a delightful array of options for anyone seeking an extraordinary dining experience. Here are some of our top recommendations for a gastronomic adventure in the city:
Barbarestan
Venture into this exquisite eatery and take a step back in time. Inspired by a 19th-century Georgian duchess' cookbook, Barbarestan's menu breathes new life into historical recipes. Housed in a charming, vintage setting, this restaurant is perfect for those seeking a unique culinary journey.
Sulico Wine Bar
A must-visit for wine aficionados, Sulico offers a selection of fine Georgian wines paired with delectable dishes. Set in a cozy and elegant environment, this wine bar lets you discover the rich heritage of Georgian viticulture, as you savor both local and international cuisine.
Funicular Restaurant
Take your taste buds to new heights at this iconic Tbilisi spot. Situated on Mtatsminda hill, Funicular Restaurant serves delicious Georgian-European fusion dishes, while offering panoramic views of the city. It's an ideal location for a romantic dinner or a memorable night out.
Cafe Stamba
With its stylish decor and a chilled ambience, Cafe Stamba is the perfect place to relax, people watch and soak up the Tbilisi vibe. Whether you want gourmet coffee or cocktails, Cafe Stamba has you covered, while the menu offers a mix of both Georgian and European cuisine.
Ethnographer
Another restaurant well worth a a visit if you want to try some local Georgian cuisine, Ethnographer is also both vegetarian and vegan friendly. In addition to enjoying the local fare, including Georgian wine, you can also enjoy the entertainments which include Georgian music and dance.
Ghumeli
Providing a mix of Georgian and European cuisine, Ghumeli is a popular bar and restaurant where locals and tourists alike meet to drink, chat and enjoy food from a varied menu.
Shavi Lomi
A hidden gem in Tbilisi, Shavi Lomi is a fusion of art, culture, and gastronomy. Set in a colorful, eclectic garden, the restaurant offers a relaxed atmosphere and a creative menu that merges local ingredients with international inspiration.
Embark on a culinary expedition through Tbilisi's finest restaurants, and you'll uncover the vibrant flavors that make this city a true gastronomic paradise. Each of these dining establishments offers a unique experience, ensuring that your time in Tbilisi is filled with memorable moments and delicious discoveries.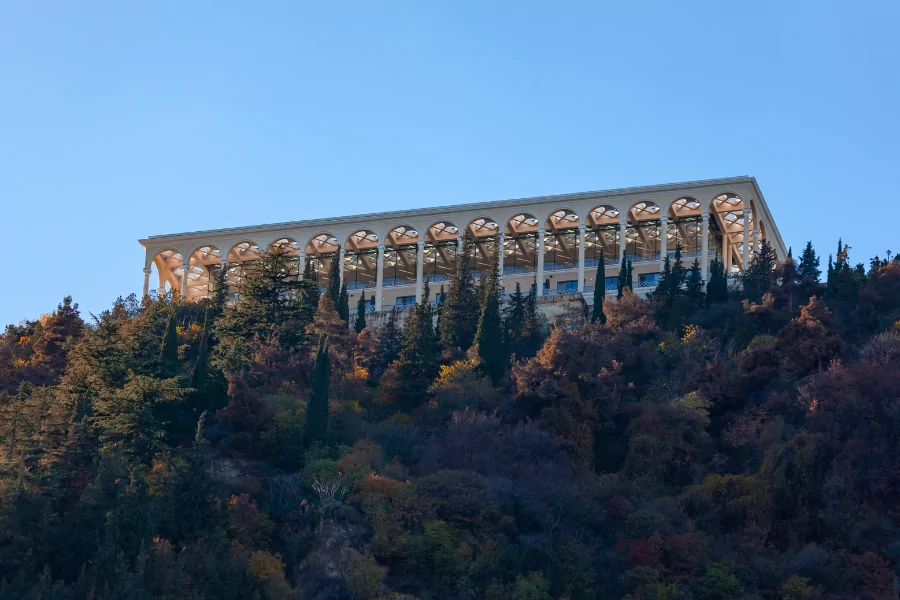 Final Thoughts: Savor the Flavors of Tbilisi
Clearly, Tbilisi's vibrant food scene tantalizes the senses, presenting a delightful fusion of time-honored and modern tastes.
From the inviting ambiance found in neighborhood wine bars to the awe-inspiring vistas offered by restaurants perched atop hills, a myriad of memorable dining experiences await you in this enchanting city.
With your appetite sufficiently piqued, the moment has come to set off on your personal culinary voyage through Tbilisi.
And while you're exploring the city's many delights, remember that we at NOMOS Law Firm Georgia are here to assist you with any travel or investment opportunities that arise. To find out more about our services, contact us today.