As an ancient city located in Eastern Europe, Tbilisi, Georgia's capital, boasts a rich cultural fusion and a long-standing history.
In this article, we will delve into the affordability of residing in this dynamic, multi-faceted metropolis that provides an excellent standard of living for a significantly lower cost than many European counterparts.
We will discuss the typical expenses for accommodations, transport, food, leisure, healthcare, and education in Tbilisi. Additionally, you will uncover the advantages and hurdles of dwelling in this urban center, encompassing aspects like visa opportunities, weather conditions, security, and potential language obstacles.
This article will be a valuable resource if you are contemplating Tbilisi as a potential destination for travel, employment, or retirement.
To further explore Tbilisi and other prospects in Georgia, consider working with NOMOS Law Firm Georgia. As a prominent legal service provider, we specialize in immigration, property, tax, and commercial law. Our team of experts is available to assist with any legal concerns or inquiries you might have about your stay or investments in this nation.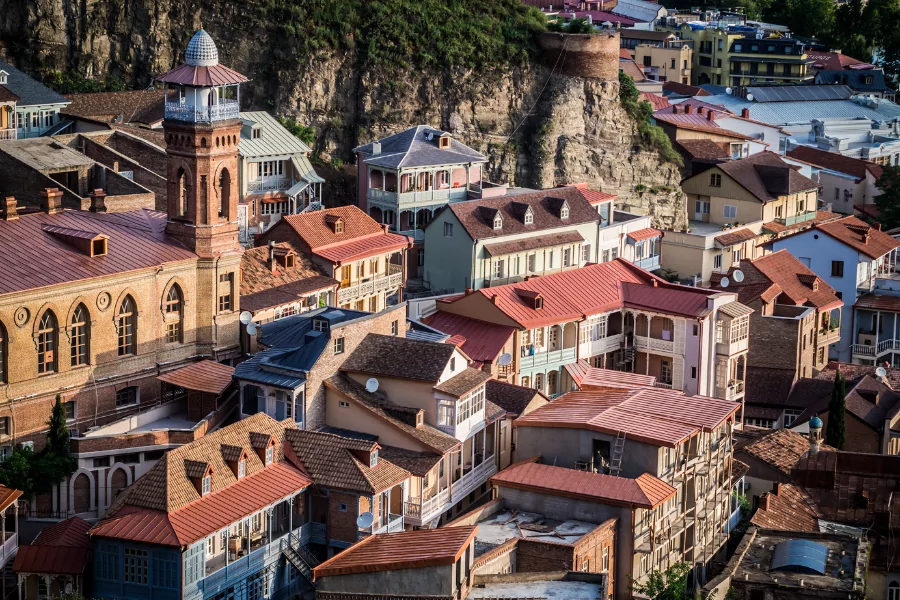 Affordability in Tbilisi
As one of the most budget-friendly European cities, Tbilisi draws expatriates, digital wanderers, and retirees due to its low living costs. Numbeo estimates that an individual's monthly expenses, excluding rent, are approximately GEL 1,620 ($650), while a family of four incurs around GEL 5,850 ($2,350) monthly without rent.
These figures can fluctuate based on personal preferences and lifestyles, but they provide a general expectation.
Key expense categories in Tbilisi include:
Accommodations
Apartment rentals in Tbilisi are relatively inexpensive compared to other European urban centers. If you're looking for a furnished apartment in the city center, a one-bedroom flat would typically cost around GEL 1,400 ($560) per month.
For those requiring more space, a three-bedroom home averages around GEL 2,600 ($1,040) per month. Opting to live outside the city center can result in further savings.
Utilities like electricity, water, gas, and internet are also reasonably priced, averaging GEL 250 ($100) per month for a standard apartment.
Transport
The public transportation network in Tbilisi, which includes buses, metro, minibuses (marshrutkas), and cable cars, is efficient. For any of these transit choices, a single journey is priced at GEL 1 ($0.38).
You may also purchase a reloadable Metromoney card for GEL 2 ($0.76), reducing each ride's cost to GEL 0.40 ($0.16).
Taxis and ride-hailing apps like Bolt or Yandex Taxi are also available, charging roughly GEL 0.60 ($0.15) per kilometer3.
For those who prefer driving, gasoline prices hover around GEL 2.40 ($0.92) per liter.
Dining
Tbilisi offers diverse and affordable dining options, from Georgian to Turkish or Italian cuisine. A meal at a modest restaurant costs around GEL 30 ($11), while a three-course dinner for two at a mid-range eatery is approximately GEL 100 ($38).
A fast-food meal like McDonald's is about GEL 20 ($8).
Those who prefer home-cooked meals can find reasonably priced fresh and local ingredients at markets or supermarkets.
Leisure
With numerous entertainment possibilities, such as museums, theaters, parks, and nightlife, Tbilisi caters to various interests.
Some attractions, like Narikala Fortress, the Bridge of Peace, or the Ethnographic Museum, are free or require a nominal entrance fee. Movie tickets average GEL 15 ($6), while opera or ballet admissions are around GEL 30 ($12).
For those who enjoy nightlife, bars and clubs offer various price points, with a pint of domestic beer costing GEL 5 ($2) and cocktails averaging GEL 15 ($6).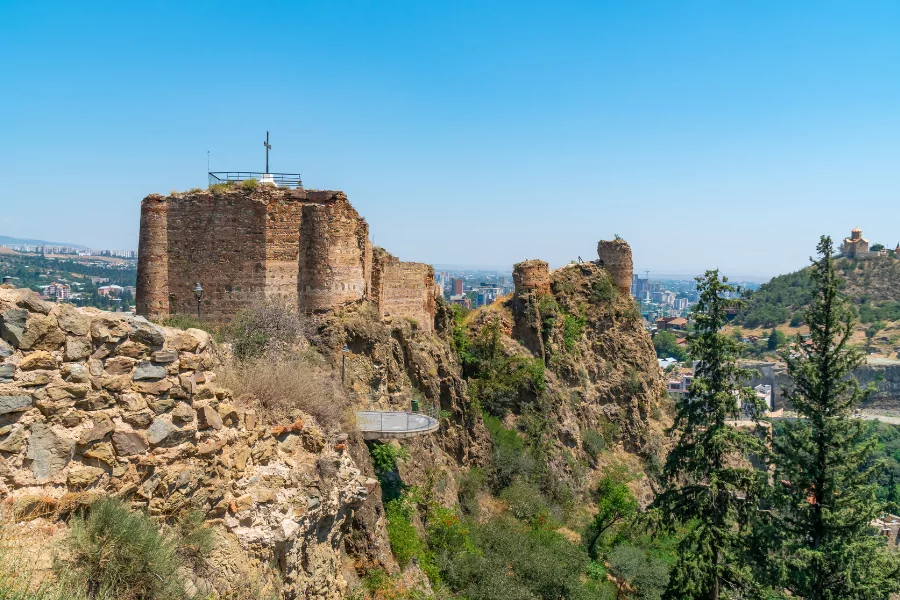 Healthcare
Although Tbilisi's healthcare is generally affordable and adequate, it may not meet some Western standards.
Public and private hospitals and clinics offer a range of services and treatments, but they may also present challenges such as lengthy wait times, language barriers, or limited medication or equipment availability.
Consequently, it's recommended to have health insurance that accommodates your medical requirements in case of emergencies or illnesses. Health insurance in Georgia averages around GEL 60 ($23) per month.
Education
Compulsory and free education is available for children aged 6 to 18 in Tbilisi. Public and private schools offer various curricula and languages, including Georgian, Russian, English, French, or German.
While the quality of education can differ, it is generally satisfactory.
Some expatriate parents may choose international schools with more familiar or recognized education systems, such as British, American, or International Baccalaureate programs.
However, these schools tend to be costly, with fees reaching up to GEL 40,000 ($15,350) annually.
Higher education in Tbilisi is also accessible and affordable, with public and private universities providing diverse programs and degrees.
Tuition fees vary based on the educational institution and specific course. Annual fees typically cost between GEL 1,000 and GEL 10,000 ($383 to $3,839).
In Closing
Tbilisi presents numerous benefits for individuals seeking a European locale that boasts affordability, rich cultural heritage, and a welcoming environment.
Whether your interest lies in a brief visit, an extended stay, or investment prospects, thorough research and planning will help optimize your Tbilisi experience.
For legal support or guidance concerning your stay or investments in Tbilisi or Georgia, contact us at NOMOS Law Firm Georgia.
As a prominent legal service provider, we specialize in immigration, property, tax, and commercial law. Our team of seasoned, skilled attorneys is available to address any legal concerns or inquiries you might have. We can also assist with obtaining residency permits, property acquisition or leasing, business establishment, or tax filing in Georgia.