"How good is the Georgian passport?" – this is the first question that comes to mind when considering acquiring Georgian citizenship or residency.
A second passport is one of the best insurance someone can have in this day and age. It protects you, your family, your assets, and your freedom, but not all second passports are the same.
Before acquiring a second passport, one must ask themselves the following questions:
Does it offer better travel freedom than my current passport?
Is the country tax-friendly, business-friendly, or investment friendly?
Does being a citizen of the country in consideration offer better perks than just being a resident?
If you answered yes to all questions, obtaining a second passport sounds like a good option.
This article discusses the Georgian passport and if it's worth it. So first, let's answer the above-mentioned questions concerning the Georgian passport.
Should You Get a Georgian Passport?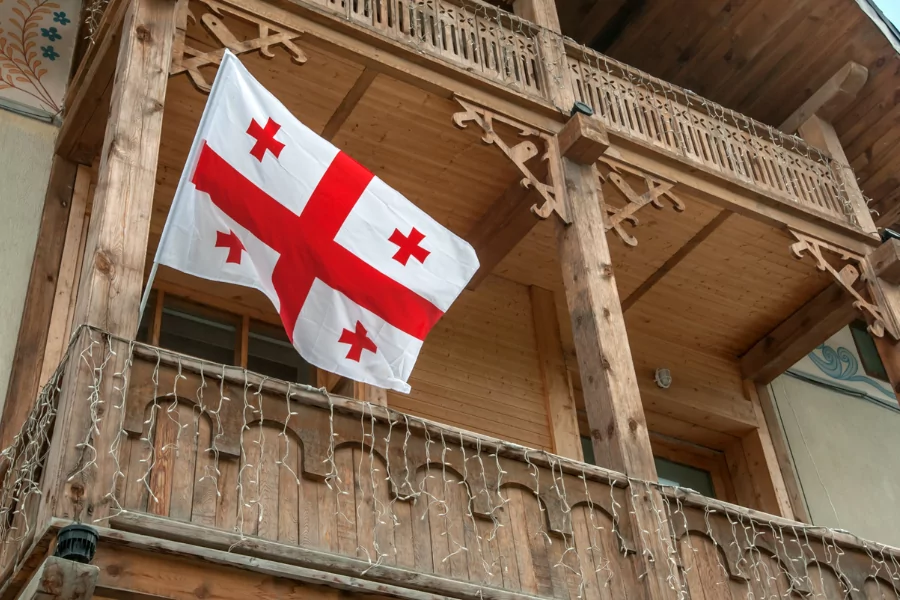 Does a Georgian passport offer better travel freedom than your current passport?
The Georgian passport currently ranks 52nd according to the Henley and Partners Global Passports Index, offering visa-free access to 116 countries, including the EU, Iran, Turkey, etc.
Even if it ranks lower than your current passport, the country makes up for it through various perks like tax-friendly policies, etc.
Is Georgia tax-friendly, business-friendly, or investment friendly?
Yes, yes, and yes. Georgia has a simplified tax regime with lower rates than most Eastern and Western European countries. Moreover, foreign income is tax-exempt for tax residents and citizens.
Thanks to the country's timely economic and political reforms, Georgia has emerged as one of the best spots in the region for real estate investment and business incorporation.
Does being a Georgian citizen offer better and more perks than a Georgian resident?
For the most part, Georgian residents enjoy similar rights to Georgian citizens. However, a residence permit won't offer the travel freedom you can expect from a Georgian passport. Sitting at the intersection of Asia and Europe, Georgia provides a primary base to access both markets.
Now that you know that getting a Georgian passport is a good idea, let's discuss visa-free countries for Georgian passport holders and how you can get a Georgian passport.
Visa-Free Countries for Georgian Passport Holders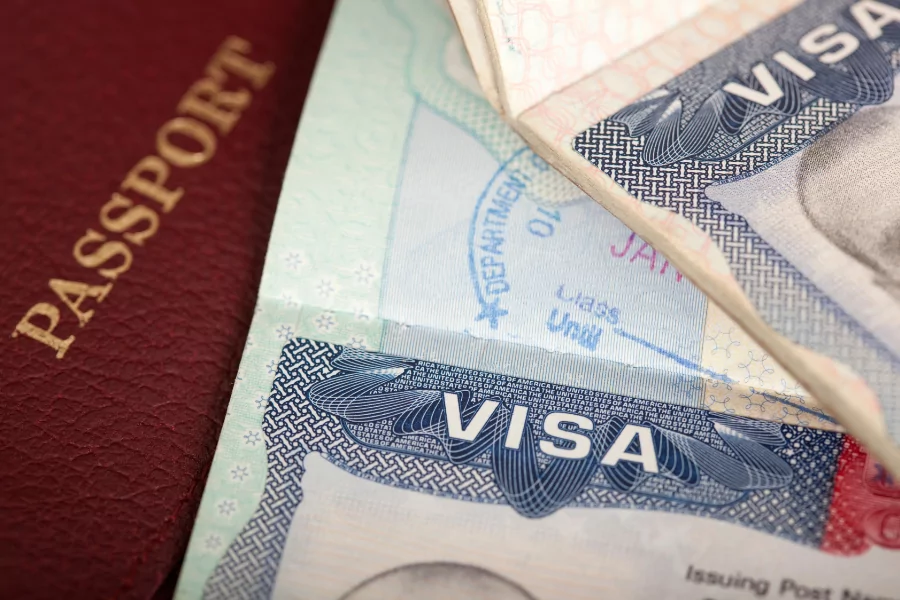 Henley and Partners Global Passport Index ranks the Georgian passport at 52nd place, which means that Georgian passport holders can travel to 116 countries visa-free or through visa-on-arrival, or eTA (Electronic Travel Authorization).
Since March 28, 2017, Georgian citizens with biometric passports can enter and stay in EU countries for ninety days in 180 days. November 2023 onwards, they will need to apply for ETIAS to enter European countries.
Georgian citizens can travel visa-free to the EU for the following reasons:
tourism
business trips
visiting family members/friends
participation in international seminars, exhibitions, and conferences
participation in training, exchange, or internship programs
for medical purposes
The UAE has also allowed visa-free travel between the two countries recently. Moreover, a Georgian citizen with a valid passport can also travel to Malaysia, Iran, Turkey, etc.
Visa Required Countries for Georgian Passport Holders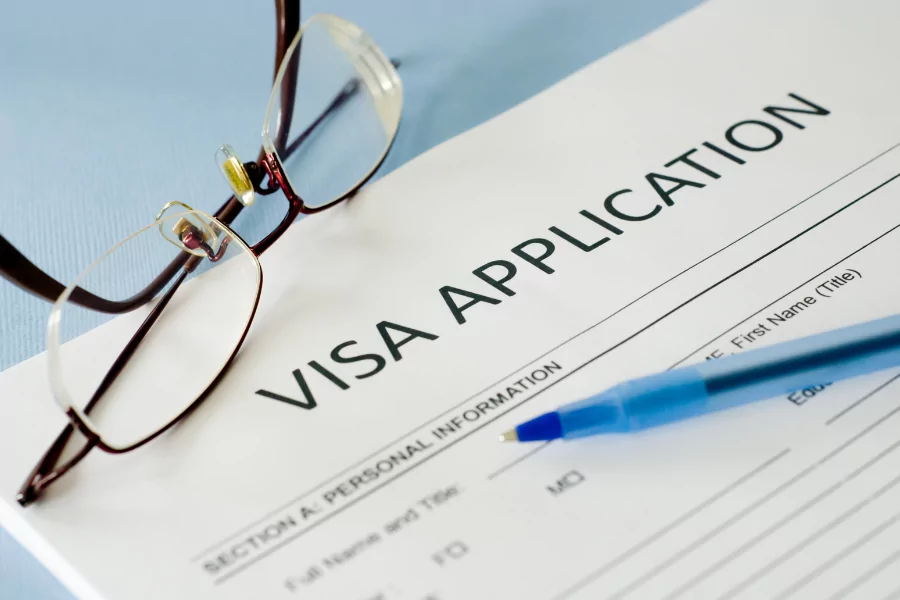 Georgian citizens require a physical visa or an eVisa (Electronic Visa) to enter 110 countries, including the US, UK, Japan, Australia, etc.
Countries like the US and UK have strict visa requirements and policies. Sometimes, you can still be rejected even if you have all the required documents to acquire a visa, like a valid passport, proof of funds, etc.
Some Georgians have found a way around this complexity too. To acquire a US or UK visa, they employ services of embassies outside of Georgia, for example, a US embassy in France or a UK embassy in Greece, etc. Of course, there are no guarantees, but most people have obtained a visa this way quicker than the US or UK embassies in Georgia.
Documents Required to Travel Visa-Free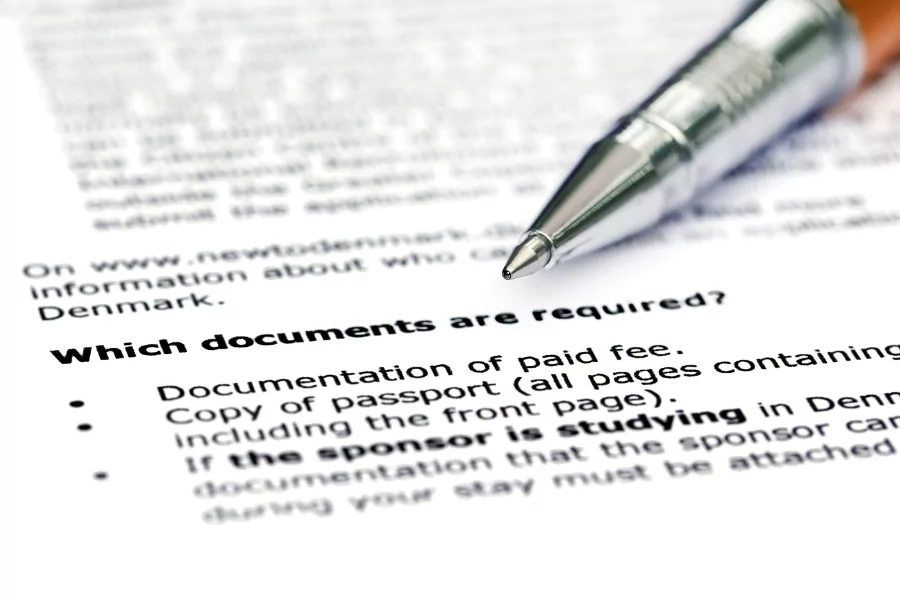 Georgian passport holders can enjoy visa-free travel to many countries. While traveling visa-free, they may require the following documents:
Valid passport.
Valid travel insurance.
Proof of funds to support your stay
Proof of a return flight
Some countries may not require the above mentioned documents, and others may require additional documents.
So, for Georgian citizens, it's always a good idea to carry a valid biometric passport (some countries may require a validity period of three months or more), travel insurance, birth certificate, and ID card while traveling abroad.
What is it Like to Travel with a Georgian Passport?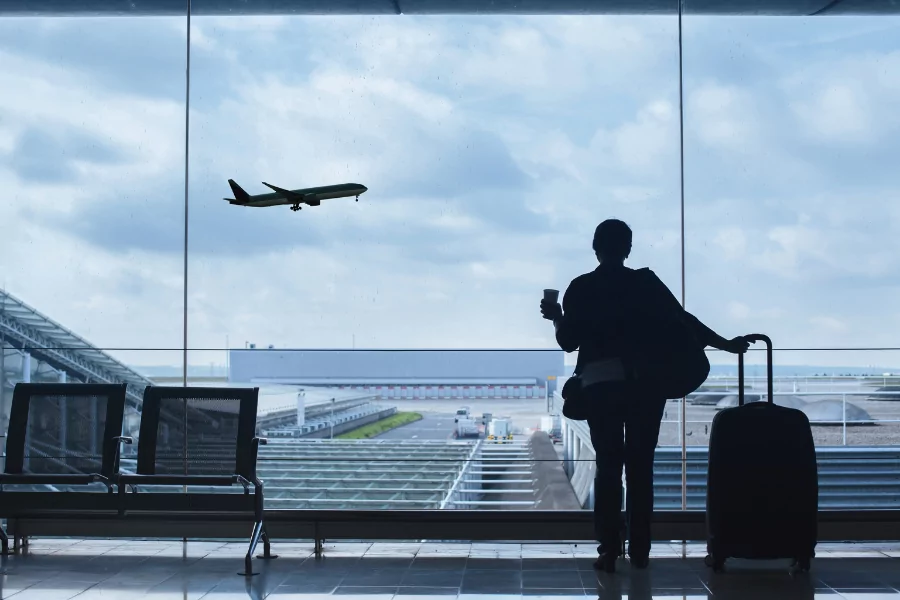 Georgia has had a tremendous visa liberalization journey. The EU allowed visa-free entry to Georgian citizens only five years ago. UAE did it this year. More and more countries are coming on board to sign bilateral visa treaties with Georgia making traveling easier and stress-free for Georgian nationals.
Overall, international travel is becoming relatively more straightforward for Georgian citizens. In the past, they had to provide documents disclosing private information like detailed travel itineraries, etc., to travel to major European countries. Now, it has become a piece of cake.
How to Acquire a Georgian Passport?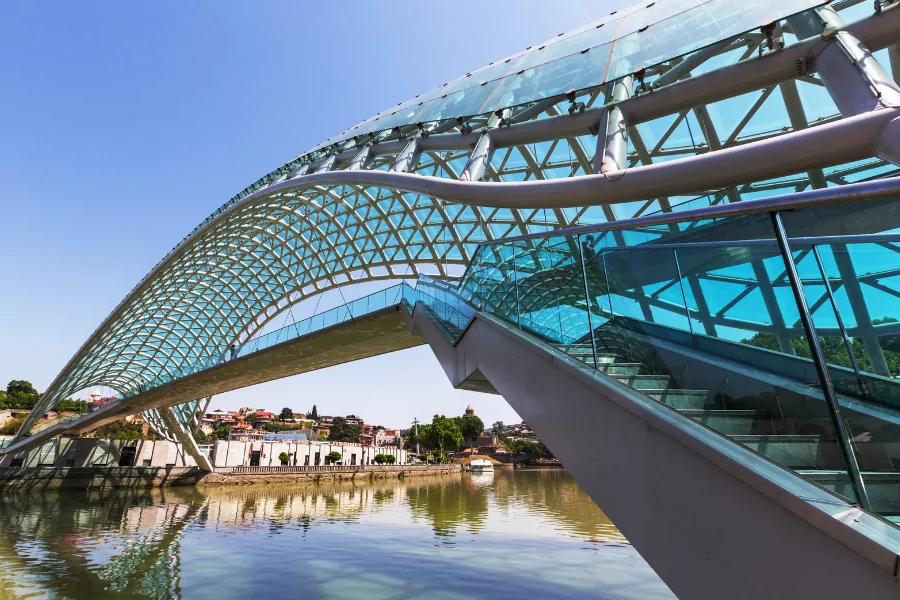 Georgia does not have a citizenship-by-investment program. However, you can acquire Georgian citizenship through the following routes:
Ordinary Procedure (naturalization)
Simplified Procedure (by marriage)
Exception
Restoration
The most common way to acquire Georgian citizenship is by naturalization. You can get Georgian citizenship by naturalization if you:
Have been legally residing in Georgia for the past ten consecutive years
Know the Georgian language to the extent stated in the law
Know the Georgian history and fundamental law to the extent stated in the law
Have a job, own real estate in Georgia, run a business in Georgia, or hold interest or shares in a Georgian entity
Georgia offers multiple visa and residence permits for foreign investors and employees to visit, stay, and work in the country. Moreover, most western nations' citizens can stay in Georgia for up to one year without any visa, making it a desirable destination for digital nomads.
After five years of living in the country with a residence permit, you can become a permanent resident. Residency and citizenship in Georgia come with various benefits, including tax benefits, a business-friendly environment, investment opportunities, etc.
Georgian Passport – Is It Worth it?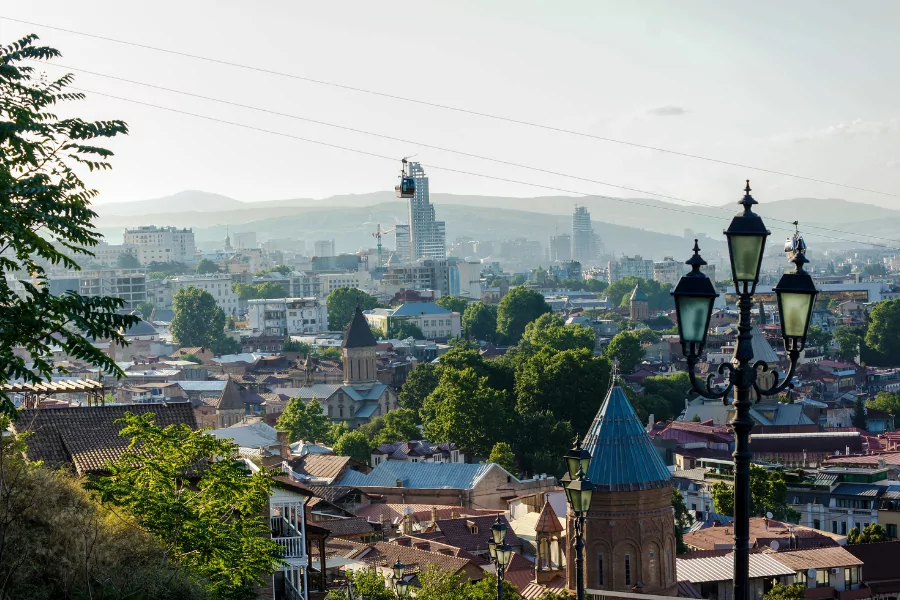 Georgia is a beautiful country situated at the intersection of Asia and Europe, offering a perfect blend of ancient and contemporary. Georgia's capital, Tbilisi, is one of the oldest cities in the world with tremendous historical importance.
You can see remnants of Georgia's past under the Turkish, Persian, and Soviet Empires all over the country. Georgia has preserved its history excellently for foreigners and locals to enjoy.
Georgia is also one of the best countries to plant a business flag or invest in. With one of the lowest crime rates in the world, Georgia is perfect for families, solo travelers, and digital nomads.
Considering all that, acquiring a Georgian passport is a no-brainer. At ten years, the naturalization period is lengthy. Still, you won't have to spend half a year in Georgia to maintain your residency. It is an excellent option for people who want a good passport or second residence without living in the country.
Do you want to establish a second residency in Georgia or want to pursue its citizenship? Set up a call with us. We'll make the whole process a breeze for you.