More expats and investors are drawn to Georgia due to its economic potential and beauty. But knowing your way around the local health insurance landscape can be quite a challenge.
We've put together some valuable information with this article to help you in making the right decisions regarding your healthcare coverage while you're living in the country.
As you continue reading, you'll discover various health insurance options, gain insights into the local healthcare system, and learn the steps to securing comprehensive coverage.
Your well-being is paramount, especially when navigating unfamiliar territory. Do not let the complexities of health insurance detract from your ability to relish all that Georgia has to offer.
Arm yourself with the necessary knowledge to make informed choices for your health.
And remember, If you require personalized legal advice and expert assistance on everything from banking to real estate, visit NOMOS Law Firm Georgia today.
Acquiring Health Insurance in Georgia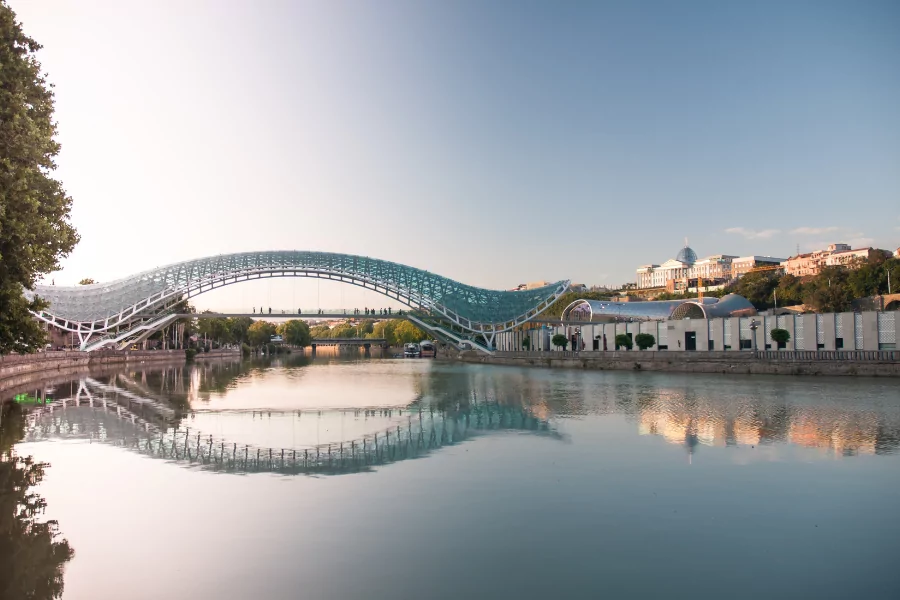 When it comes to securing health insurance in Georgia, our straightforward guide has you covered, ensuring the process is smooth and hassle-free. Here are the steps to follow:
Conduct thorough research: Begin by exploring the different types of health insurance policies available from both local and international providers. GPI Holding and Aldagi stand out as prominent local companies, while internationally recognized providers include Cigna Global and Allianz. Evaluate their coverage options, review feedback from other policyholders, and select the best fit for you.
Check eligibility: Once you've identified your options, ensure that you meet the requirements for each policy before proceeding with your application. This includes residency status, age, and health conditions.
Gather required documentation: Gather all the necessary paperwork for your application, such as your passport, proof of residency, and any medical records or health declarations. Keep digital copies of these documents for convenience.
Get a quote: Request quotes for your preferred coverage from the insurance providers you've selected. This lets you understand each plan's cost, allowing you to make an informed choice.
Finish the application: Once you've chosen your desired provider and plan, complete the application form, making certain that all the information provided is accurate and comprehensive. Include any necessary documentation.
Await approval: Allow the insurance provider to review your application, which could take a few days to a few weeks, depending on your specific situation and the company.
Review your policy: Once approved, carefully read the policy details to ensure accuracy and consistency with your expectations. Contact your provider for any queries or clarifications.
Make the payment: Pay the premium to activate your policy, and keep your payment receipts and policy documents in a secure location.
In Closing
Getting health insurance is an essential step for anyone planning to travel or invest in Georgia. By following the guidelines we've provided, you'll have the knowledge and tools to secure coverage that caters to your specific requirements, providing reassurance during your stay.
We appreciate that navigating the complexities of health insurance can be intimidating. But remember that help is always within your reach.
If you require any support or expert advice on living in Georgia, contact us at NOMOS Law Firm Georgia. Our team is fully prepared to fulfill all your legal needs and enthusiastic about providing you with assistance throughout the entire process.