Georgia, a country with a rich history and vibrant culture, has experienced consistent growth in its automotive market recently. This guide offers tips for purchasing a car in the bustling city of Tbilisi, ensuring a seamless and enjoyable experience.
With high-quality vehicles and favorable investment opportunities, now is the perfect time to explore this dynamic market.
This article offers valuable insights into purchasing a car in Tbilisi, covering topics such as selecting the ideal vehicle and navigating local regulations. Armed with this information, you can make informed decisions that save you time and resources while elevating your travel experience with a touch of luxury.
If you're in need of legal assistance in Tbilisi, contact us at NOMOS Law Firm Georgia. We're here to assist you at every step, providing the professional support you need.
Car Buying Guide and Tips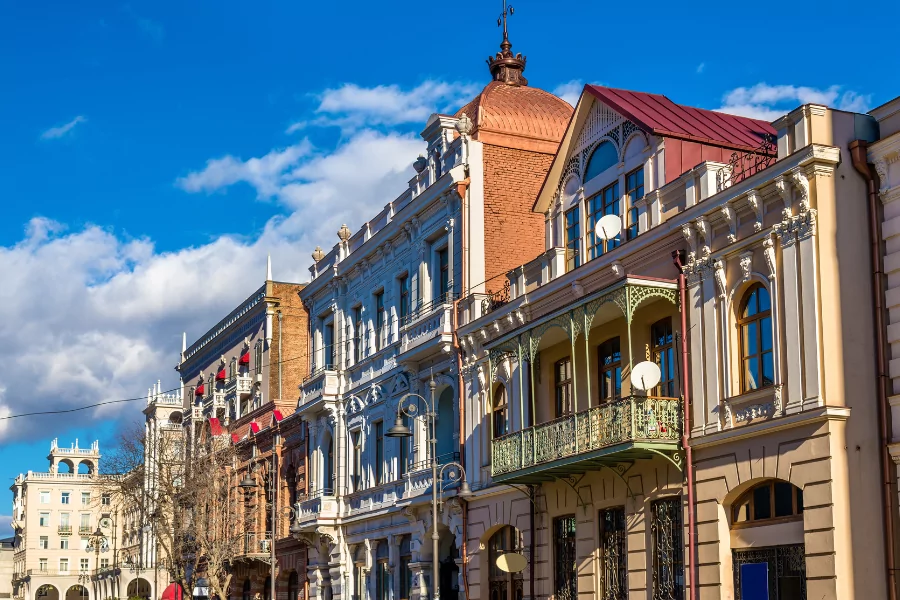 Purchasing a car in Tbilisi is an excellent way to explore the diverse landscapes and culture of beautiful Georgia. However, before starting your car shopping adventure, there are several things you should be aware of.
Firstly, keep in mind that Georgia imports all cars and car parts, making them relatively expensive due to shipping and import taxes. To save money, it's best to stick to common models like Toyota, Hyundai, Kia, or Ford that have readily available parts and services.
Secondly, it's crucial to be cautious about the condition and history of the cars you're interested in. Many vehicles in Georgia are salvaged or damaged imports from the US or Europe, which are repaired and resold at a higher price, sometimes with hidden issues or defects.
Before purchasing, always verify the car's VIN number and request a comprehensive inspection report from a trustworthy mechanic.
Thirdly, it's essential to know where to search for cars and how to negotiate with sellers. There are three primary options in Tbilisi:
Ask around: Reach out to friends, acquaintances, or colleagues for recommendations or to see if anyone is selling a car. Though helpful, ensure you verify the information and examine the car yourself.
Use a dealership: Visit one of the numerous car dealerships in Tbilisi to browse their inventory. However, dealerships typically charge a premium, and they may not be transparent about the car's history or condition.
When you've found a vehicle you like, negotiate with the seller on price and payment terms. Additionally, ask for all car-related documents such as registration certificates, technical passports, and insurance policies.
Finally, accompany the seller to the Service Agency for the Ministry of Internal Affairs to transfer registration ownership, which takes roughly 15 minutes and costs GEL 50 ($19.92).
Following these tips and conducting thorough research makes purchasing a car in Tbilisi a rewarding experience. You'll enjoy driving around Georgia and discovering its wonderful people and places.
In Conclusion
Buying a car in Tbilisi is a thrilling opportunity to elevate your travel and investment experiences in Georgia. Understanding the nuances of the local automotive market, navigating regulations, and exploring financing options will equip you to make an informed decision and reap the benefits of owning a vehicle in this lively city.
Navigating transactions in a new country can be complicated, which is why it's so important to get help from trusted professionals on the ground.
Are you looking for advice on banking, investments or real estate in Georgia? Perhaps you are interested in forming a company or just need legal advice.
If you need legal assistance in Georgia it's time to take NOMOS for a test drive.