Located between Europe and Asia lies Georgia, a hidden gem that has recently gained popularity for real estate investments. This article discusses the process of buying land in this attractive Eastern European country.
By reading this article, you can gain knowledge about the legal requirements, necessary documents, and steps involved in purchasing land in Georgia. They can help you make an informed decision towards making a successful investment in the Georgian real estate market.
Understanding these aspects is essential for securing your dream property while avoiding potential pitfalls and complications.
Ready to embark on your journey toward acquiring a piece of Georgian land? Allow the experts at NOMOS Law Firm Georgia to guide you through this process. Visit us today to learn more about realizing your dreams of investing in Georgia.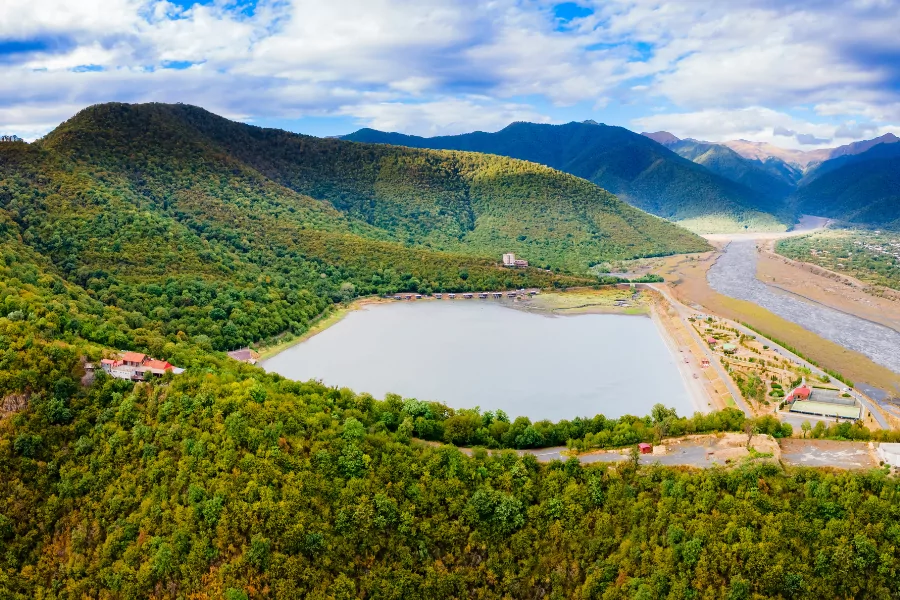 Requirements and Documents for Buying Land in Georgia as a Foreigner
Here are some important points to consider before you start looking for your dream property:
Foreigners can buy non-agricultural land in Georgia without any restrictions. You can purchase land in your own name, on a freehold basis, and enjoy the same benefits as native Georgian buyers.
Foreigners cannot buy agricultural land in Georgia, unless they have dual citizenship with Georgia or they are legal entities registered in Georgia. However, foreigners can lease agricultural land for up to 49 years.
The process of buying land in Georgia is simple and fast. You just need a copy of your passport and a purchase contract for the property. You can register the property in your name at the Public Services Hall, paying a small fee that ranges from GEL 50 ($20) to GEL 200 ($80) depending on how quickly you want the service.
You can buy land in Georgia remotely, by granting a notarized power of attorney to any person (including a foreigner) located in Georgia, and providing a notarized copy of your passport. The person with the power of attorney can act on your behalf and complete the purchase for you.
Setting up a bank account in Georgia is a straightforward procedure. It only requires a photocopy of your passport and a minimal charge to obtain a Visa or Mastercard debit card. The country's two leading banks, Bank of Georgia and TBC Bank, are publicly traded on the London Stock Exchange and boast an extensive array of branches and ATM locations throughout Georgia.
You can enjoy a low tax regime in Georgia, as there is no stamp duty or equivalent when buying land, and the property tax is very low (0.05% to 0.2% of the market value per year). The personal income tax is also low (20%) and there are many tax exemptions and incentives for investors.
Buying land in Georgia as a foreigner is quite uncomplicated, provided that you adhere to the rules and regulations. Georgia presents a fantastic opportunity for investors seeking to possess property in a stunning and varied country that boasts a stable economy, a strategic geographic position, and a welcoming culture.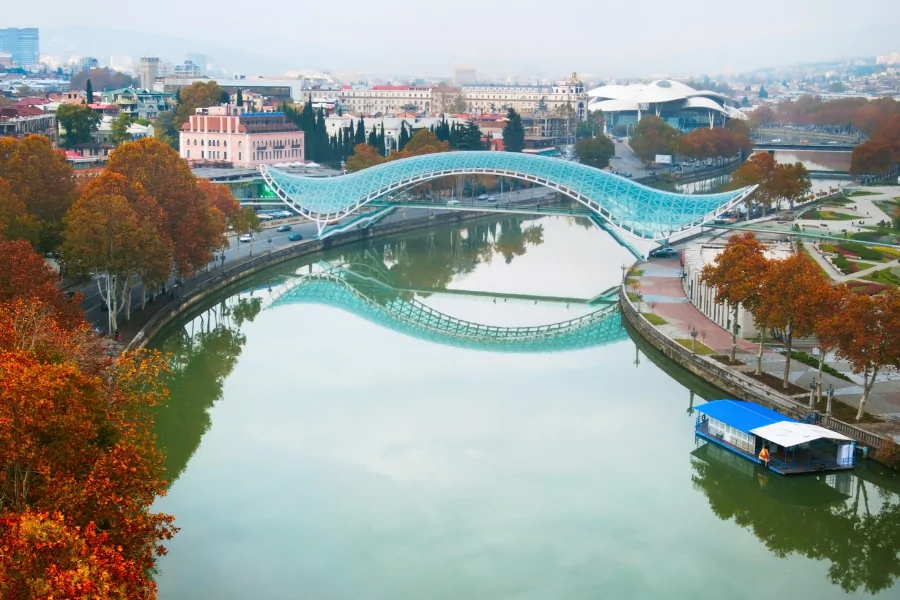 Steps to Buying Land in Georgia
To ensure a smooth and rewarding land buying process in Georgia, there are crucial steps that you need to follow. Here are a few that can help get you started:
Research and explore: Look into the various regions in Georgia, each with unique appeal and investment opportunities. Factors like location, climate, accessibility, and potential for growth should be considered to narrow down your choices.
Hire a reliable real estate agent: Consider hiring a trustworthy real estate agent with experience in the Georgian market. They can assist with finding suitable properties, negotiating prices, and navigating the legal process. They can also provide insights into local regulations and investment opportunities.
Conduct due diligence: Conducting thorough due diligence on the property is crucial before finalizing any purchase. This involves verifying the land title, checking for any restrictions or encumbrances, and ensuring that the property's boundaries are defined.
Secure financing: If financing is required for your land purchase, explore the various options available to foreign investors in Georgia. Local banks and financial institutions may offer loans or mortgage programs tailored to your needs.
Draft a sales agreement: After identifying a suitable property and agreeing on a price, collaborate with a local lawyer and real estate agent to create a sales agreement. This document should outline the terms of the sale, including payment details, property boundaries, and any contingencies.
Register the property: To finalize the purchase, you'll need to register the property at the National Agency of Public Registry (NAPR). This involves submitting the necessary documentation, including the sales agreement, identification documents, and proof of payment for the registration fee.
Pay the relevant taxes: After registering the property, you'll be responsible for paying property taxes and other applicable fees. Make sure to factor these costs into your overall investment.
Plan for the future: With your land secured, you should start considering your plans for the property. Georgia offers a range of investment opportunities, including developing residential or commercial real estate, establishing a vineyard or orchard, or simply holding the land as a long-term investment.
By following these steps, you can increase your chances of owning a piece of Georgian land and enjoying its benefits.
However, remember to work with experienced professionals to guide you through the process and ensure a successful outcome.

In Closing
Purchasing land in Georgia can be a rewarding and enjoyable experience for foreign investors. By following the necessary steps and understanding the local regulations, you can secure a piece of this captivating country and benefit from its unique investment opportunities.
Should you need any assistance or guidance during your land acquisition journey in Georgia, remember that the experts at NOMOS Law Firm are here to help. Contact us today to learn more about how our services may fit your legal needs.