Are you a foreigner looking to invest in real estate in Georgia?
You may be wondering how to get a mortgage in Georgia (the country). In recent years, Georgia has become an attractive destination for many foreigners looking to buy property.
This article will guide you through obtaining a mortgage, the interest rates, and the required documents for a successful application.
Mortgage Rates For Foreigners In Georgia
Mortgage interest rates in Georgia vary depending on the Georgian banks and the type of loan.
Loans denominated in Georgian Lari (GEL) typically have higher interest rates than those in foreign currency, such as US dollars or Euros.
For foreigners, this can range from 7% to 12% per annum (slightly more than in Western countries), depending on factors like the maximum loan amount, down payments, and the property's market value.
You will be paying similar rates as Georgian citizens.
How A Foreigner Can Get A Mortgage In Georgia
Many Georgian banks, such as TBC Bank and Bank of Georgia, offer loans to foreigners. Here are the steps to get a mortgage loan in Georgia:
Choose a bank in Georgia that provides home loans to foreigners and allows for the maximum amount of mortgage loans issued. Be prepared to borrow, as a borrower, for a maximum period of ten years, depending on the bank's terms.
Gather the required documents, including account statements, proof of income, and identification.
Apply for the loan and await the bank's decision.
If approved, pay the down payment and sign the purchase agreement.
Remember that interest rates and maximum loan amounts may vary depending on the different banks.
Can A Foreigner Get A Mortgage in Tbilisi?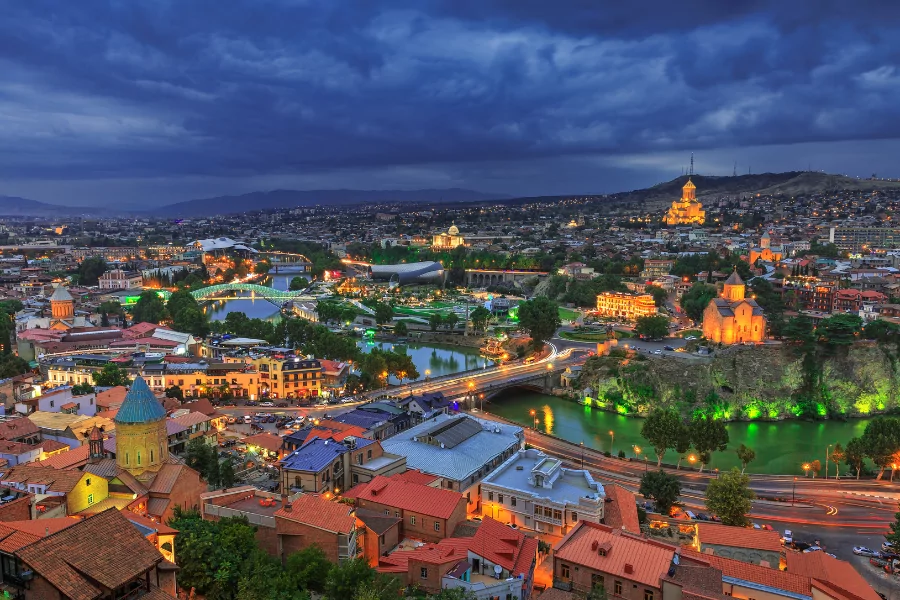 Yes, foreigners can obtain a mortgage in Tbilisi, Georgia. Follow these steps to secure a loan:
Research the Georgian real estate market to identify the real estate you wish to purchase.
Select a Georgian bank that offers mortgage loans to foreigners, such as TBC Bank or Bank of Georgia.
Gather the necessary documentation, including identification, proof of income, and bank statements.
Apply for the home loan and await the decision from the bank.
If approved, pay the down payment, sign the purchase agreement, and register the property at the State Register.
What Is Required If I Want To Purchase A Property In Georgia To Obtain Residency?
If you want to purchase property in Georgia and obtain residency, consult legal experts like NOMOS Law Firm.
We can guide you through the requirements and process of obtaining residency through property investment.
Our team of legal experts can provide personalized advice, assist with document preparation, and represent your interests throughout the process.
With their guidance, you can purchase property in Georgia and obtain residency.
Here are some essential requirements:
Investment amount: Invest in a property with a minimum cost that meets the requirements for obtaining residency, which might involve construction or apartment purchases.
Property type: The property you purchase must be eligible for the residency program. This typically includes residential and commercial properties, but you should consult legal experts to ensure your chosen property meets the criteria.
Application procedure: Once you have purchased a qualifying property, you must apply for residency. This involves submitting an application form, providing necessary documents such as proof of investment, a valid passport, and a health insurance policy, and paying the application fee.
Background checks: The Georgian government will conduct background checks on applicants to ensure they meet security and public safety requirements.
Visa extension: If you are already in Georgia on a short-term visa, you may need to extend your visa while your residency application is being processed.
Documents For Your Application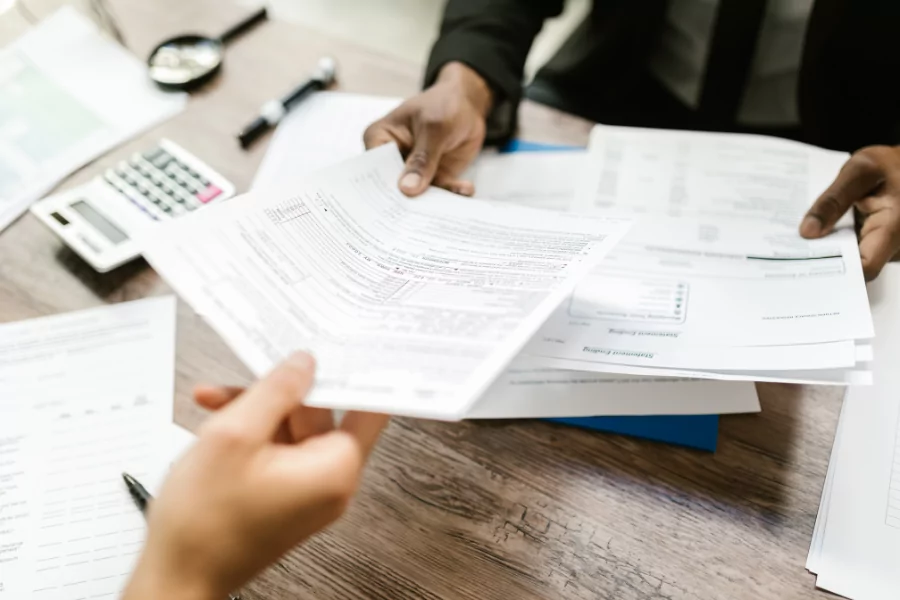 To apply for a home loan in Georgia, you need to provide the following documentation:
Valid passport or identification document
Proof of income (e.g., employment contract, payslips, or tax returns)
Bank statements for the past 6-12 months
Property purchase contract
Property appraisal report (in some cases)
A request for a mortgage amount and a statement confirming you or a family member will receive income for the mortgage repayment. Ensure your working weeks allow for sufficient income to repay the mortgage.
Note that some banks may require additional information or have specific requirements. Therefore, it is essential to contact your chosen Georgian bank for detailed information.
The Georgian Real Estate Market In 2023
The Georgian real estate market has experienced significant growth in recent years, attracting many foreigners to invest in the country.
This growing market has led to an increase in mortgages and developers entering the sector, causing fluctuation in the Georgian Lari, the country's currency.
Tbilisi, the capital city, has seen a surge in property development, with new construction projects and property sales.
Market trends show an increase in demand for apartments and homes, leading to competitive mortgage interest rates and favorable loan terms for buyers.
Tips for a Successful Mortgage Application in Georgia
To increase your chances of a successful application in Georgia, consider the following tips:
Research the market: Familiarize yourself with the Georgian real estate market, mortgage interest rates, and loan terms to make informed decisions.
Prepare your documentation: Ensure you have all the necessary documentation, including bank statements and identification, ready before applying.
Seek professional advice: Consult with a reputable law firm like NOMOS for guidance on the mortgage application process and legal aspects of property ownership in Georgia.
Maintain a strong credit history: A good credit history can increase your chances of securing a home loan with favorable interest rates.
Consider additional costs: Factor in additional costs, such as property taxes, insurance, and maintenance expenses, when budgeting for your loan.
Collaborate with other buyers, as this could help you secure a better deal with the developer, and be mindful of high-interest rates while considering your mortgage.
To confirm property rights, every person buying real estate has to get registered in a State register.
Common Challenges Faced by Foreigners When Applying for a Mortgage in Georgia
Foreigners may encounter some challenges when applying for a mortgage in the country, including:
Language barrier: Understanding the application procedure and legal requirements can be challenging if you're not fluent in Georgian. Even though English is widely spoken, it's still recommended that you seek professional assistance from legal experts like NOMOS Law Firm to overcome this challenge.
Limited access to credit history: Georgian banks may need access to your credit history from other countries. Providing sufficient documentation to prove your creditworthiness can help alleviate this issue.
Currency fluctuations: Mortgage loans in foreign currency may be subject to fluctuations in exchange rates, affecting your monthly payment amounts.
In some cases, foreigners may face challenges in obtaining the maximum mortgage amount due to stricter lending requirements for non-residents. Therefore, be prepared to negotiate with the bank to find a suitable solution.
Understanding these challenges and taking proactive steps to address them can increase your chances of successfully getting a Georgian mortgage.
Successfully Navigating the Mortgage Application Process in Georgia
Securing a mortgage as a foreign buyer in Georgia is possible with proper planning and guidance.
Research the Georgian real estate market, compare rates, and consult with professionals like NOMOS Law Firm to make an informed decision.
Navigating the application procedure in Georgia can be challenging, especially for foreigners who may not be familiar with the native language or local regulations.
Stay informed about the difference between local and foreign mortgage options, and consider involving a Georgian family member to improve your chances of securing a favorable mortgage.
To ensure a smooth transaction and protect your interests, consider partnering with an experienced law firm like NOMOS.
Our legal experts can guide you through the entire procedure, from selecting the right property and securing a home loan to handling legal documentation and property registration.
Happy house hunting!
FAQs
Is there some central website where I can search all properties for sale, like Zillow or the MLS in the US or Rightmove in the UK?
While there is no main website like Zillow or Rightmove in Georgia, several reputable online platforms showcase properties for sale, such as homesearch.ge and tbilisi-property.com.

When searching for properties, be aware of the apartments' location, as this can impact the mortgage and influence the bank's decision to approve the loan.
What Is The Average Mortgage Payment In Georgia?
The average payment in Georgia depends on the loan amount, interest rate, loan term, and down payment.

While calculating your mortgage payment, consider the possibility of high-interest rates and account for any fluctuations in the Georgian Lari, which might affect your repayment.

Remember that the terms and conditions, such as maximum loan amounts and repayment periods, may differ for foreign buyers compared to Georgian citizens. Research and compare different products to find the best fit for your financial situation.

To estimate your monthly payment, you can use online calculators on Georgian bank websites or consult with professionals.