Georgian banks are hailed as one of the best in the world for premium banking. The banking system in Georgia is fast, safe, and reliable. Moreover, strict regulations are in place to prevent money laundering and other shady dealings.
Georgia is not tax-free but has a simplified territorial tax regime with lower taxes than the US and parts of Western and Eastern Europe. This means that not only will your assets be protected, but you'll also not be subjected to the additional scrutiny that most individuals do when dealing with financial institutions in a tax haven.
Even now, the idea of opening a bank account in another country elicits several unwelcomed frowns from some people. They automatically relate it to fraud or a vehicle to hide something from the government. This paranoia and distrust have translated into stricter global checks and due diligence from FATCA and CRS.
As a result, it has become quite hard to open a bank account outside of your home country, even for foreign investors, entrepreneurs, and digital nomads who have nothing to hide. Harder, if you are a US person because then you must also comply with the IRS requirements.
Another thing that makes Georgian banks and banking in Georgia easier to deal with is its CRS status. Currently, Georgia is not part of the CRS (the global standard for tax reporting).
However, Georgia has always been eager and vocal about its intent to join the European Union. For that purpose, Georgia has and continues to follow many EU directives, of which CRS is a big part. Keeping with its trajectory, Georgia plans to join the CRS club in 2024. Once the country becomes a CRS jurisdiction, expect Georgian banks' requirements and general due diligence to tighten up by a great deal.
This article discusses banking in Georgia, the best Georgian banks to open an account for foreigners, and an overview of the Georgian banking system.
List of Georgian Banks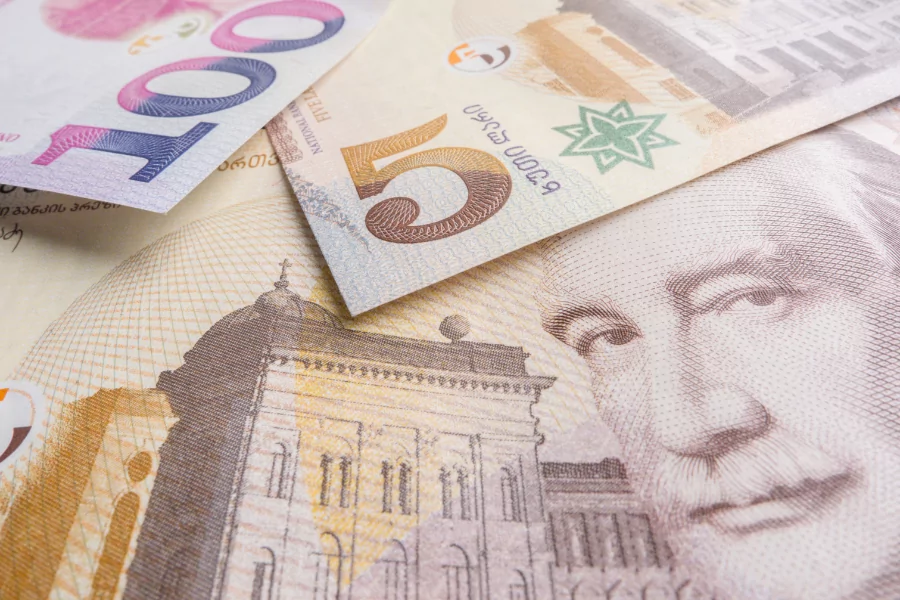 There are fourteen licensed commercial banks in Georgia, all headquartered in Tbilisi, the Georgian capital.
Following is the list of commercial banks in Georgia, according to the National Bank of Georgia.
TBC Bank
Bank of Georgia
Liberty Bank
Basis Bank
VTB Bank Georgia
Cartu Bank
ProCredit Bank
Silk Road Bank
Ziraat Bank Georgia
Isbank Georgia
TeraBank
Halyk Bank Georgia
PASHA Bank Georgia
Credo Bank
There used to be fifteen commercial banks, but in July 2021, FINCA Bank Georgia was acquired by Credo Bank Georgia.
Best Georgian Banks for Foreigners
Among the fourteen commercial banks in Georgia, two are the biggest and most popular choices for banking operations among foreigners (and locals) – Bank of Georgia and TBC Bank. Whether you want to open a corporate or personal account, enjoy internet banking, or open a bank account remotely, these banks are the best financial service providers in Georgia.
The two banks account for over 70% profit of the entire banking system of Georgia. Moreover, both banks are listed on the London Stock Exchange.
Let's give you a brief overview of the two banks before we dive into the procedure for opening a bank account in Georgia.
Bank of Georgia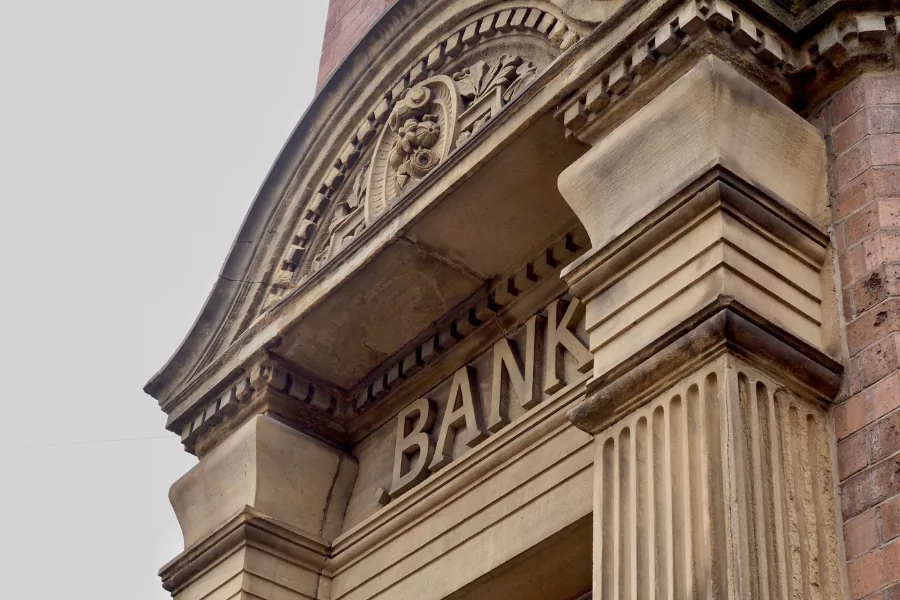 The Bank of Georgia is the biggest and oldest bank in Georgia, with branches and ATMs all over the country and outside of it. It is the central bank of Georgia that regulates all other Georgian banks. The bank provides a complete range of banking operations like 24/7 remote management, internet banking, phone banking, personal and business loans, etc.
Citizens of any country can open a current account in four currencies and can exchange thirty-five types of currencies in the Bank of Georgia.
Solo: Bank of Georgia offers a high-end service by the name of Solo. The premium banking service provides you with a range of benefits, including but not limited to higher withdrawal limits, free remote assistance, a high-interest rate on a positive account balance, a private banker to assist you with your banking operations, and access to hundreds of VIP airport lounges each year.
TBC Bank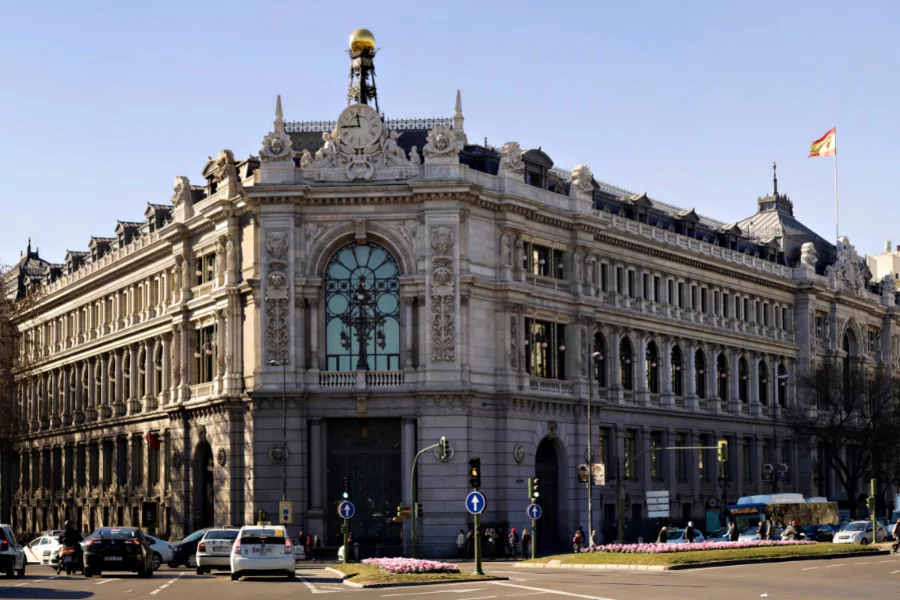 TBC Bank is the second largest bank in Georgia. The bank had humble beginnings and grew into a world-renowned financial institution from a shared capital of only $500 in 1992.
TBC offers similar services as the Bank of Georgia, like internet banking, loan provisions, etc.
TBC Concept: TBC Concept is the premium service provided by the TBC bank that offers several benefits, including but not limited to higher ATM cash withdrawal limits with 0% commission, discounts, non-banking perks, etc.
Opening a Bank Account in Georgia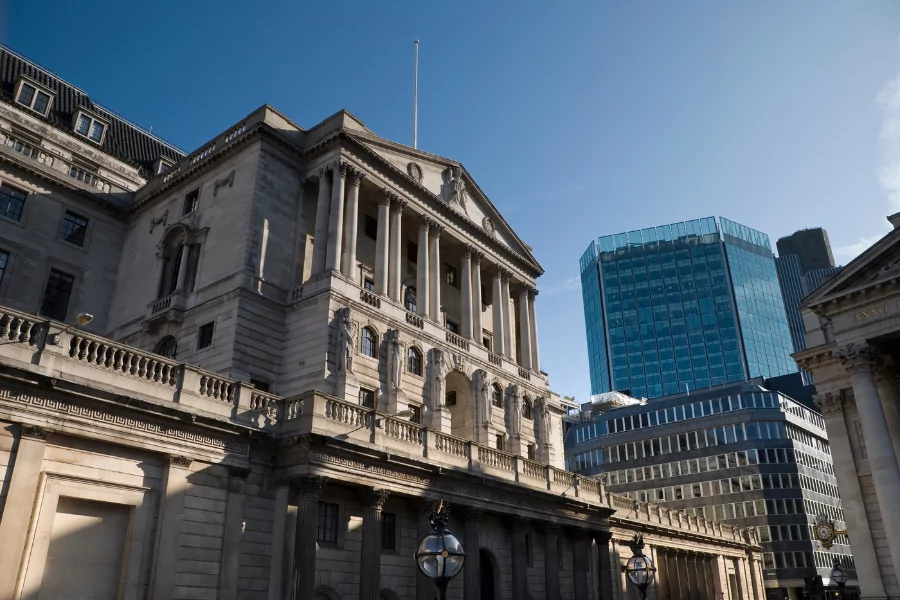 Use of Power of Attorney
You can open a bank account in Georgia personally, or through a power of attorney. If you decide to go ahead with the POA route, you may need notarized or apostilled documents, depending on your country of origin. In this case, your representative may also need a certified and apostilled copy of your passport.
Two-Tier Verification System
According to the latest policies in Georgia, opening a bank account in the country has become more complicated. Georgian banks have introduced a two-stage verification system. Under the 2-tier system, you must first fill and submit necessary documents, proving your identification and proof of wealth, etc., for application review.
Once your documents have been reviewed, your application will be accepted. Otherwise, your application may be rejected or you may be required to submit more documents.
Fee and Other Charges
Different banks charge different fees for account opening according to their policies. The fee may also differ depending on the type of account being opened.
For example, TBC Bank charges a non-refundable fee of 500 GEL if you want to open a corporate account, whereas the required amount is 50 GEL for opening personal accounts.
The Bank of Georgia charges no such fee yet, but they require you to submit proof of physical or economic ties to the country if you're opening a corporate account. It could be proof of a business operating location, local clients or employees, etc.
Benefits
While opening a regular bank account, you may get internet banking, Visa/Mastercard, or even American Express Card, etc. All bank accounts in Georgia use the IBAN format, making it simple to transfer funds globally without a problem.
Funds sent into the account arrive exceptionally quickly, mainly if the transaction occurs within Georgia.
Documents Required to Open a Bank Account in Georgia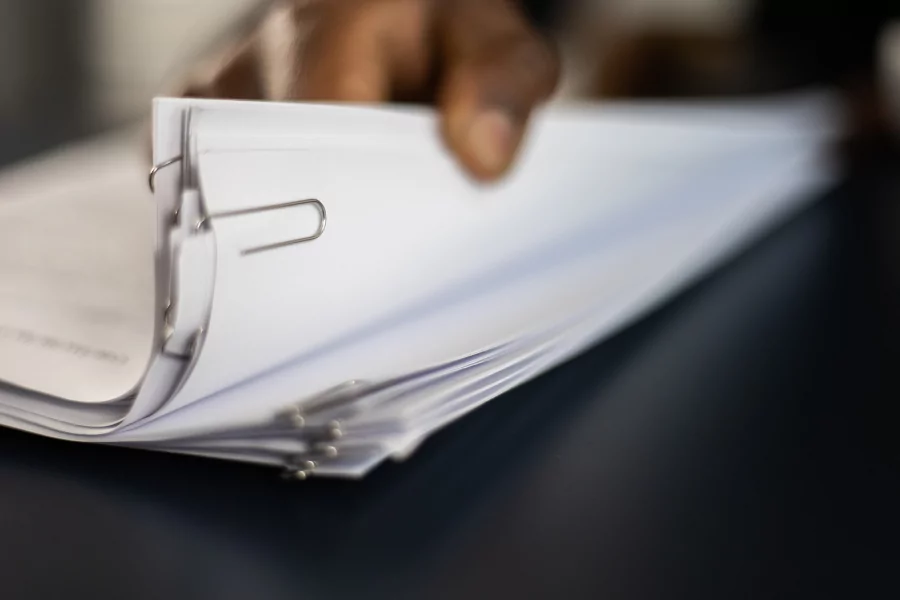 Documents Required for Personal Accounts
All Georgian banks practice their right to request documentation for you. Still, the process is far quicker and stress-free than in other countries in the region. For opening a personal account, you may be asked to provide the following documents:
Georgian contact/phone number
Filled Out Application Form (KYC Form)
Documents proving your source of funds (client contracts, foreign bank statements, etc.)
If you are a US or UK passport holder, you may need to provide extra documents like a W8/W9 form or any other document to keep your account in compliance with the IRS and FATCA regulations
Documents Required for Business Accounts
For opening a corporate bank account, you may be asked to provide the following documents:
Beneficiary's passport
Georgian phone number
Company's incorporation documents
Filled Out Application Form (KYC Form)
Benefits of Opening A Georgian Bank Account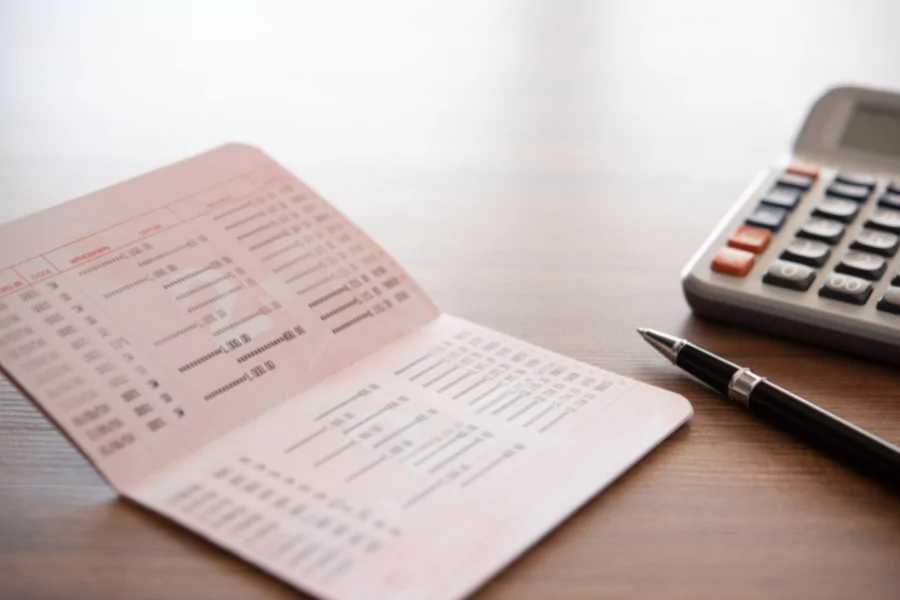 The following are the significant benefits of opening a bank account in Georgia:
Since Georgia is a non-CRS country, your banking information is not automatically shared with the country of your origin. However, Georgia plans to join CRS in 2024, so this perk will soon be part of the past.
There is no need to have a deposit to open a bank account in Georgia. You will be assigned a private banker if you deposit enough money for the premium service.
Georgian banks charge minimal service fees compared to other western banks.
No capital controls exist – you can send money anywhere from Georgia as long as the destination is not on the country's sanctioned list.
Georgian banks have efficient at-base and online banking. You can make international transactions through mobile banking. However, you may need to send the requested documents to the AML department.
The interest rates in GEL are high at 11.5%, and the Georgian Lari is a stable currency that is outperforming itself every day.
The deposit rates in USD and EURO are also higher than in the US and Western European countries.
Reasons Georgian Banks May Reject Your Application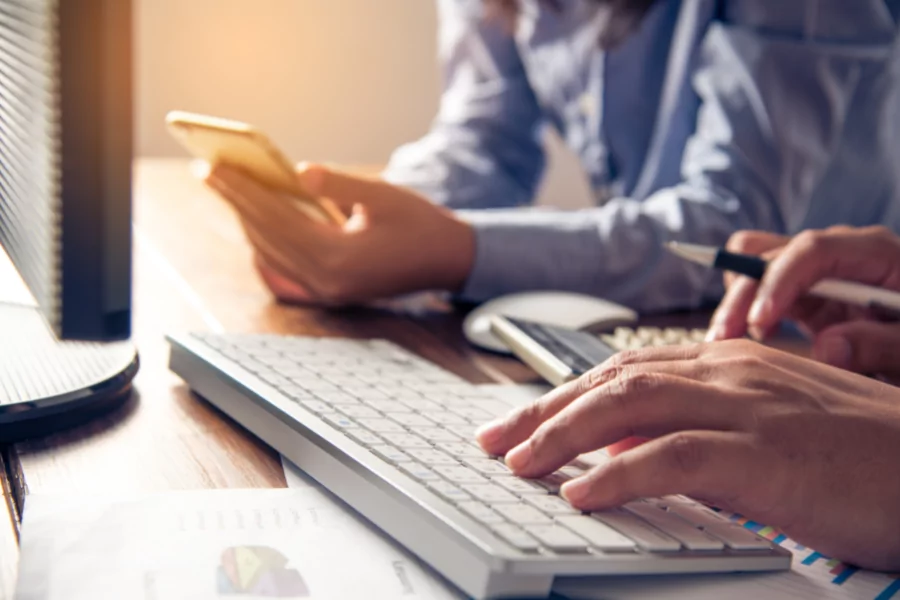 Georgian banks will review your application in five to ten days. After which, you will be notified of the bank's verdict.
Moreover, Georgian banks do not have to disclose their reasons for rejecting an application. In case of rejection, the most common cause told is "bank policy," which doesn't help or explain anything. To make sure that you are not on the receiving end of a rejection, keep the following factors in mind:

Source of Payments
If all or most of your payments come from outside Georgia, your application is more likely to be rejected.
Nature of Business Activities
Complex or shady business activities unfamiliar to the bank employees may also get your application rejected.
Lack of Proof
Failure to provide satisfactory proof of funds or wealth may also get your application rejected. In the case of corporate accounts, you must also provide concrete evidence of economic ties to Georgia, like Georgian employees, clients, etc.
Lack of Information
People have also experienced that, sometimes, banks open your account, but once a transaction is made, they close it. This usually happens when you can't explain the purpose of the transaction or the origin of the funds is in an offshore jurisdiction.
Georgian Banks – Easier to Deal with Professional Help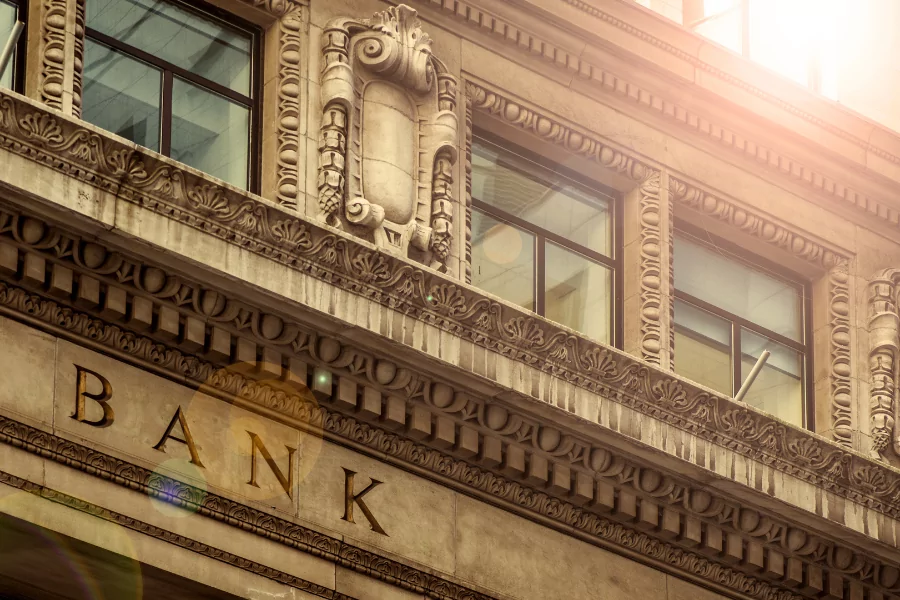 Georgia may be one of the best off-the-radar banking destinations. Still, with the increasing EU directives and plans to join the CRS, the country's banking procedures will inevitably grow more complicated.
Here at NOMOS, we are no strangers to Georgian banking. In fact, we love it. Be it for personal or corporate reasons, we have assisted many clients open accounts in Georgia without any issues.If you want to open an account in Georgia while the terms and procedures are still considerably more flexible than in other European countries, reach out. We'll help you figure it all out.