European countries are considered among the best when it comes to job opportunities and living standards. However, many people ignore Eastern Europe in their pursuit of the perfect European life. That's a rookie mistake, though. Eastern Europe has some of the best spots in the world for all things, including banking, company formation, and establishing residency.
This article will discuss how to work remotely in Georgia – a hidden gem in Eastern Europe famous for its wines, mountains, friendly tax laws, and an even friendlier immigration regime.
Where Is Georgia?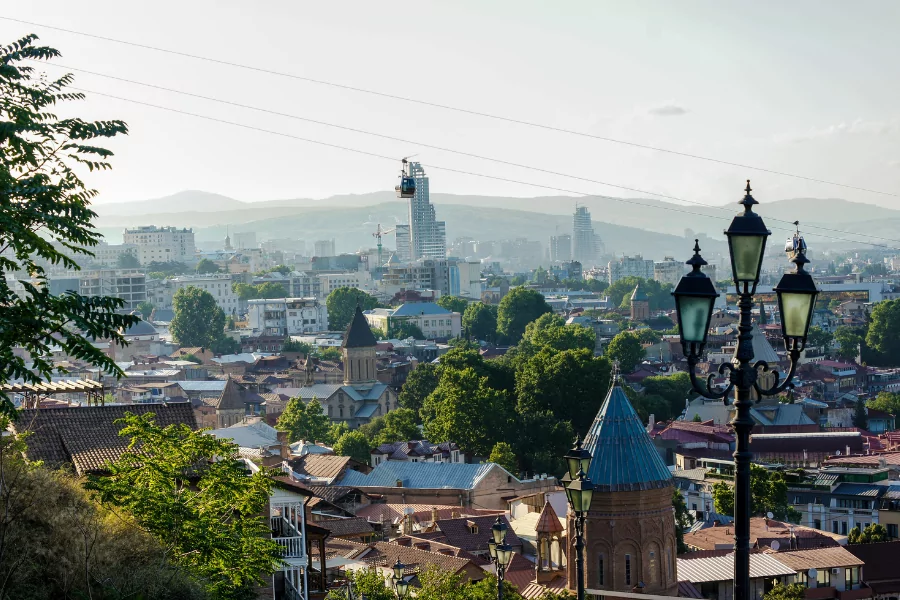 Georgia is among the best options for entrepreneurs, investors, and digital nomads seeking a European base. However, it's still pretty under the radar hence the question, "Where even is Georgia?". The country also shares its name with a US state, making things more confusing for first-timers.
Georgia is an Eastern European country situated at the intersection of Asia and Europe. The country is bordered by Turkey, Armenia, Azerbaijan, and Russia and provides an excellent base to access Asian and European markets. The capital, Tbilisi, is one of the oldest and most charming Eastern European capitals.
The official language is Georgian, and the country has a population of nearly four million. Despite its small size, Georgia consistently scores big high on key metrics, including safety, affordability, and ease of business. Before we learn how to work remotely from Georgia, let's address the why.
Benefits Of Working Remotely From Georgia
The benefits of working remotely from Georgia include:
Expat Community: Thanks to Georgia's flexible immigration policy, citizens of over 90 countries, including the US, UK, Australia, Canada, etc., can enter and stay visa-free in Georgia for up to a year. This has resulted in a thriving startup culture and an ever-increasing digital nomad community in the country, especially in Tbilisi.
Favorable Tax Regime: Say goodbye to complicated tax codes and high tax rates. Georgia has a territorial tax regime meaning that foreign-sourced income is tax-exempt. With strategic tax planning and using Georgia's many tax incentives, one can even reduce their tax bill to zero.
Variety of Residence Permits: Another great thing about Georgia is its variety of residence permits catering to several different categories of foreigners looking to live, work, or study in Georgia.
Rich Culture: Georgia is known as the birthplace of wine. The country boasts exquisite wines, delicious food, ancient monasteries, and stunning churches. As someone working remotely from Georgia, you'll never run out of things to do or places to see in this beautiful country.
How To Work Remotely From Georgia?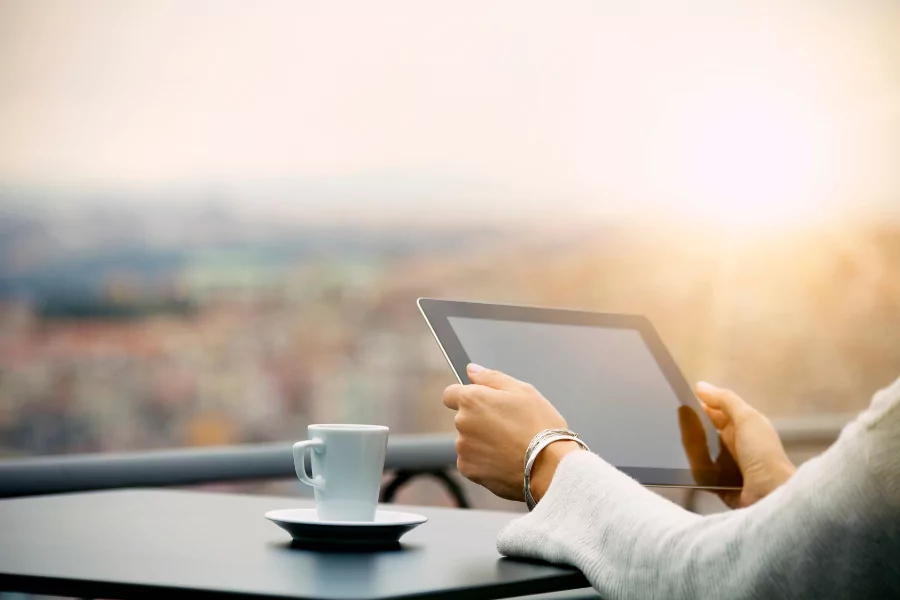 As mentioned earlier, Georgia allows citizens of 94 countries to enter and stay visa-free in Georgia for up to a year. In addition, Georgia also has a range of residence permits you can apply for depending on your motives and situation.
If you are an entrepreneur or investor looking to establish residency in Georgia, you have the following options:
Investment Residence Permit (Permanent Residency)
Short Term Residence permit (through Real Estate Ownership)
Work Residence Permit (Temporary Residency)
Tax Residency for High-Net-Worth-Individuals
For more details on these residency options, you can read our ultimate guide on how to get a second residence in Georgia.
Georgia – Premium Option For Working Remotely
For a place to be digital nomad friendly, it needs to offer affordable living and a flexible immigration policy.
But just as importantly, it needs to have a thriving digital nomad community, with easy access to banking and other services, while offering a business-friendly environment in general.
Georgia scores high in all these categories. It's one of the easiest places in Europe to open an international bank account, form a company, or buy real estate. Want to know how to live and work in Georgia? Reach out to NOMOS and take the first step toward your best life in Georgia.