This article will discuss the whereabouts of Georgia (the country, not the US state). It will also answer common questions about the country, like which countries border Georgia, what is the capital of Georgia, etc.
Let's get right into it.
Where Is Georgia?
Georgia is an Eastern European country at the intersection of Europe and Asia. It is located in the Caucasus region, the country is bounded by the Black Sea to the west, Russia to the north, Turkey to the southwest, Armenia to the south, and Azerbaijan to the southeast.Its strategic location provides premium access to European and Asian markets, making it an excellent spot to set up a corporate base.
What Is The Capital Of Georgia?
Tbilisi is the capital of Georgia. It's also the largest and most populous city in Georgia. The name Tbilisi also has a unique story attached to it.
In the mid-fifth century, while on a hunting trip, King Vakhtang Gorgasali discovered numerous hot springs in an area. Impressed with the hot springs, he ordered a city to be built around them – a city called Tbilisi, meaning a warm place in Georgian.
The city has ten administrative districts and boasts several old and new neighborhoods full of stunning architecture.
What Language Is Spoken In Georgia?
The official language of Georgia is Georgian. However, English is widely spoken, especially among the younger generation.
Moreover, the official currency is Georgian Lari (GEL), which is known for its consistent stability over decades.
Is Georgia Part Of The EU?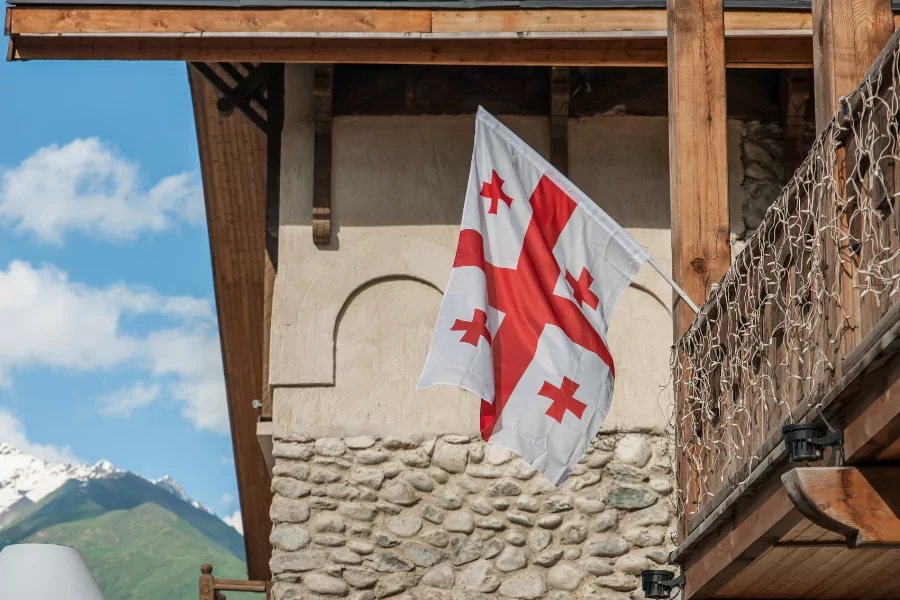 No. Georgia is not part of the EU. However, the EU and Georgia have been building closer ties for over 25 years. Thanks to those close ties, Georgians have enjoyed visa-free travel to the Schengen zone since 2017.At the core of EU-Georgian relations is the association agreement that the EU signed with Georgia in 2014. This had the effect of harmonizing the Georgian economy and legal system with EU directives while also enshrining Georgia's ongoing commitment to common European values of transparency and democracy.
What Is Georgia Famous For?
Georgia is famous for its exquisite wine. In fact, it's known as the birthplace of wine. Moreover, the country is renowned for its ancient monasteries, churches, and majestic mountains.
Is Georgia Foreigner Friendly?
Citizens of over 90 countries can enter and stay in Georgia visa-free for up to one year, making it a perfect foreigner-friendly destination.
Thanks to its liberal immigration policy, the country has become quite attractive for expats. Its primary location, educated workforce, and thriving business culture have also attracted investors, entrepreneurs, and digital nomads from all over the world.
Moreover, Georgians are known for their hospitality, creating an excellent and friendly environment for all who visit this beautiful country.
Is Georgia Tax-Friendly?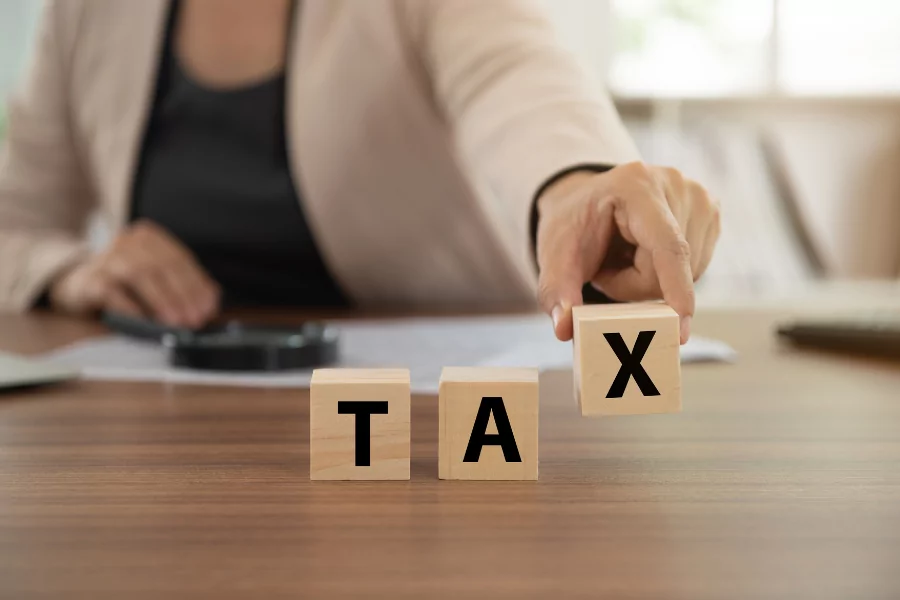 Georgia offers one of the lowest tax rates in Europe, with a flat 20% personal income tax and a flat 15% corporate tax rate. The country has a territorial tax regime, making it an excellent spot to establish tax residency.
As of the time of writing, Georgia has a total of 57 double tax treaties, including agreements with the UAE, Singapore, China, India, the UK, Switzerland, and the various EU member states. Georgia also has a special tax residence scheme for high-net-worth individuals who want to spend less than 183 days a year there. Being a Georgian tax resident entitles you to various tax benefits in the country.
Want To Know More About Georgia?
Georgia is one of Eastern Europe's best-kept secrets. It might be small and lacks mainstream popularity, but it's also one of the best countries to establish a second residency, start a business, or open a bank account. Want to know more about your options in Georgia? Reach out to NOMOS. We are a team of highly qualified business attorneys and law experts in Georgia who have helped many clients lead their best lives in Georgia.