As an expat looking for a unique cultural blend and promising opportunities, you might want to consider Tbilisi, Georgia. This guide intends to offer you the essential information required to explore the city as your potential home or investment site.
Throughout the article, you will gain a deeper understanding of the local lifestyle, business environment, and investment prospects that make Tbilisi an exceptional destination. Knowing the intricacies of relocating to this charming city will help you make well-informed decisions and guarantee a comfortable transition.
For further assistance, NOMOS Law Firm Georgia provides personalized legal and consultancy services to expats moving to Tbilisi. Visit us for more information and expert advice, ensuring that your relocation to Tbilisi is hassle-free and gratifying.
Steps for Moving to Tbilisi, Georgia
Embarking on a thrilling adventure by relocating to Tbilisi requires understanding the necessary steps to ensure a smooth transition. Here are some detailed guidelines to make your move hassle-free:
Explore Tbilisi neighborhoods: Begin your journey by delving into the different districts and neighborhoods, such as Old Tbilisi, Vake, Saburtalo, and Vera. Evaluate the proximity to amenities, public transport, safety, and cost of living to determine where you'd prefer to live.
Secure housing: After deciding on your ideal location, initiate your housing search. You can opt for local real estate websites, social media groups, or engage a local real estate agent. Be mindful of the rental or purchase costs and any applicable deposits or fees.
Obtain visa/residence permit: Depending on your nationality, you may require a visa to enter Georgia. Check the Georgian government's official website for updated visa requirements. If you intend to stay long-term, explore the available residence permit options.
Plan your finances: Establish a Georgian bank account for financial transactions. Research various banks in Tbilisi and pick one that aligns with your requirements. Learn about the Georgian Lari (GEL), the local currency, and exchange rates.
Arrange for healthcare: Georgia offers both public and private healthcare services. Consider obtaining private health insurance for seamless access to quality healthcare during your stay.
Learn the language: Although English is prevalent, knowing Georgian can help you establish connections with locals and make everyday life smoother. Look for language courses, apps, or private tutors to learn the basics.
Prepare for the move: Organize and pack your belongings beforehand. Make shipping arrangements and book flights. Ensure that you have all essential documents, including passports, visas, and medical records, properly organized and readily available.
Embrace and discover: Once you've arrived in Tbilisi, take the opportunity to acquaint yourself with the local environment. Explore neighborhood markets, cafes, and historical landmarks to truly experience the region's rich culture. Connect with fellow expats and residents to forge new friendships and expand your social circle.
These steps will help you prepare for a successful relocation to the captivating city of Tbilisi, Georgia.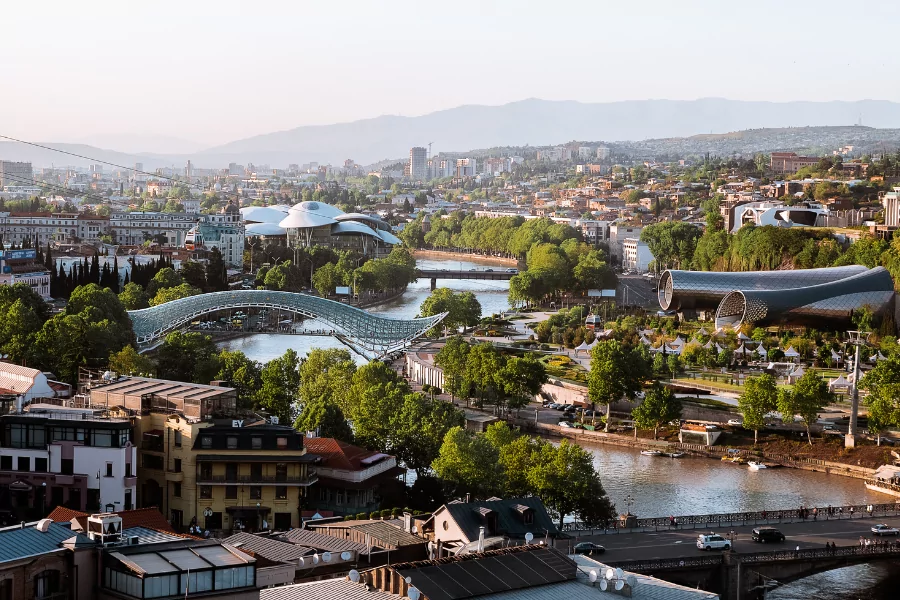 In Closing
Relocating to Tbilisi, Georgia, presents a myriad of opportunities for those in search of a diverse and lively cultural experience. By adhering to the steps provided in this guide, you'll be well-equipped for a seamless and pleasant move.
Dive into the adventure and fully immerse yourself in the dynamic way of life that this enchanting city has to offer.
As you set out on this thrilling new chapter, keep in mind that NOMOS Law Firm Georgia is available to assist you every step of the way. With a wide array of customized legal and consultancy services, you can effortlessly tackle the challenges of moving to Tbilisi.
Contact us to learn how their expertise can contribute to a smooth and successful transition.
Welcome to your new home in Tbilisi.