Georgia is one of the best and most accessible countries in the world to open a bank account.
In this article we will discuss the pros and cons of banking in Georgia and how to open an account. 
Whether you are looking to open an account in Georgia in person or remotely through a power of attorney, the NOMOS team is here to help.
Pros of Banking Georgia
One of the biggest benefits of banking in Georgia is that, for now, at least, it is not part of the CRS (Common Reporting Standard). Meaning your data is not automatically shared with the government in your home country.
Incredibly Easy
Not only is very little paperwork required when opening a Georgian bank account there is also no deposit requirement for a standard personal account.
Banks in Georgia also charge very low fees compared with other countries. We can open an account for you on your behalf, and the process normally takes just a day. 
Personal Service
Unlike most banks you encounter these days, banking in Georgia comes with great customer service. For example, private bankers who deposit with the Bank of Georgia can benefit from their premium services, including a personal banker who will help you with all your banking needs.
Stability
Georgia's stable political climate and free market economy also makes it a great place to put your wealth. The World Bank ranked Georgia 7th on the Ease of Doing Business Index.
Georgia is a rapidly developing country with plenty of investment opportunities, including government bonds and real estate.
Cons of Banking in Georgia
There are a few cons to consider when opening a Georgian bank account. 
No Online Opening
There is no online service to open a bank account in Georgia, however we can open accounts on your behalf through Power of Attorney, meaning that you do not have to travel to Georgia in person. Then, once your account is open, you can manage everything online from your home country, so no need to travel.  
Possibility of Rejection
Although Georgia is known for its business friendliness, banks are still required to perform their due diligence. As such, Georgian banks review applications and may reject a customer for a few different reasons, including the nature of business, lack of proof of funds, and payment sources.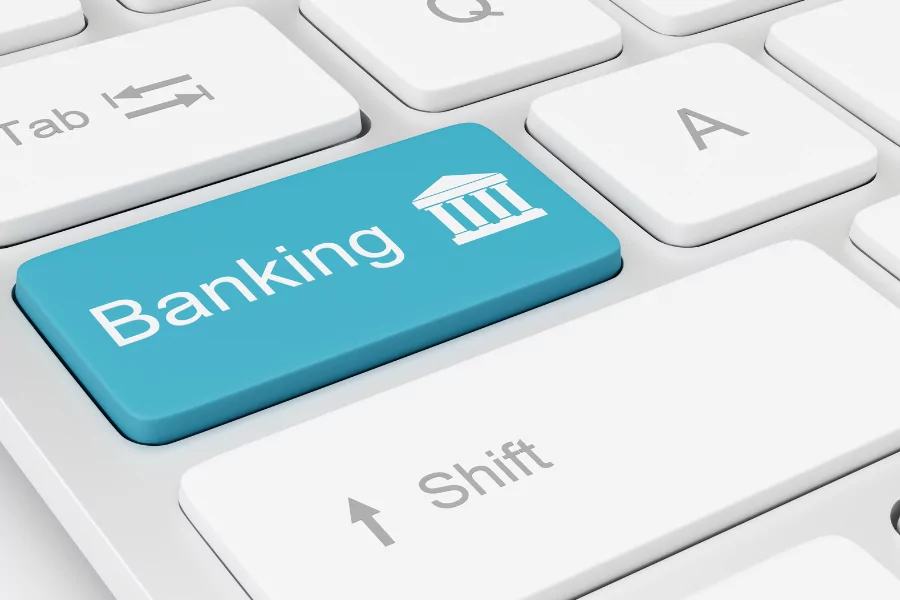 Opening a Bank Account in Georgia
Saying that opening an account in Georgia is easy would be an understatement. Nomad Capitalist named Georgia the Easiest Country to Open an Overseas Bank Account. You can either open your Georgian bank account yourself or use a power of attorney. The latter option will mean extra paperwork.
To open a bank account, you will need the following:
passport
application form
proof of funds
Georgian phone number
You must also provide incorporation documentation for your company to open a Georgian business account.
Once your Georgian bank account is up and running, you can set up internet banking, debit and credit cards, and other excellent services.
Online banking services mean that once you return to your country of residence, you can easily and quickly complete transactions. Georgian banks follow the standard IBAN format, making it uncomplicated to transfer funds.
One final thing to keep in mind when opening a Georgian bank account is that if you use a US or UK passport to do so, you may be required to provide a W8 or W9 form.
Not only is Georgia an easy and advantageous place to open a bank account it also comes with other economic benefits. Georgia is one of the most capitalist nations in the world, with low personal and corporate taxes. You can also apply for a second residency and citizenship here easily, with plenty of opportunities for entrepreneurs and wealthy investors.
Reach out to NOMOS today for help with all your banking and investment needs. We have years of experience helping international clients with all their banking needs in Georgia.