If we go back a few decades, buying land wasn't that hard. Even in countries like the US, purchasing property was affordable and straightforward- a stark contrast from today when millennials and Gen Z are struggling to buy residential real estate, let alone commercial property.
Owning property and real estate investment has always been an attractive asset and a source of passive income. Over ten million US citizens earn income from rental properties, most of whom are over forty years of age.
What does that tell us? The same thing that we mentioned before. Real estate is getting expensive, and property owners who've bought it in time have a considerable asset to rely on in their golden years.
The best thing about property ownership and the real estate market, in general, is that it's versatile. You can buy property in a residential zone and build your dream home there, or buy commercial real estate and turn it into an income-generating vehicle like a rental property, Airbnb, or hotel.
However, the fact remains. Buying land in North America or Western European countries has become increasingly costly, especially if we consider investing in capital cities.
If one doesn't want to explore other jurisdictions like Asia or Central America, it seems like there are no good options for real estate investment – mainly foreign.
That, however, is not true. People only think like that because they've been wired to associate Europe with places like France, Italy, Greece, etc.
Looking toward Eastern Europe, you'll find many spots open to foreign investors and their contributions. The only problem is that post-Soviet countries don't really have a stellar reputation, and as an investor, you first want to ensure that your investment is safe and will return a profitable yield.
However, what about an Eastern European country known for its excellent banking system, ease of doing business, and investment environment?
We are talking about Georgia, which has made a good name for itself in the eyes of local and foreign investors owing to its timely political and economic reforms, minimal bureaucracy, and red tape.
This article will discuss Georgian real estate, how to invest in Georgian real estate in Tbilisi and other Georgian cities, and why Georgia is an attractive spot for real estate investment.
Benefits of Real Estate Investment in Georgia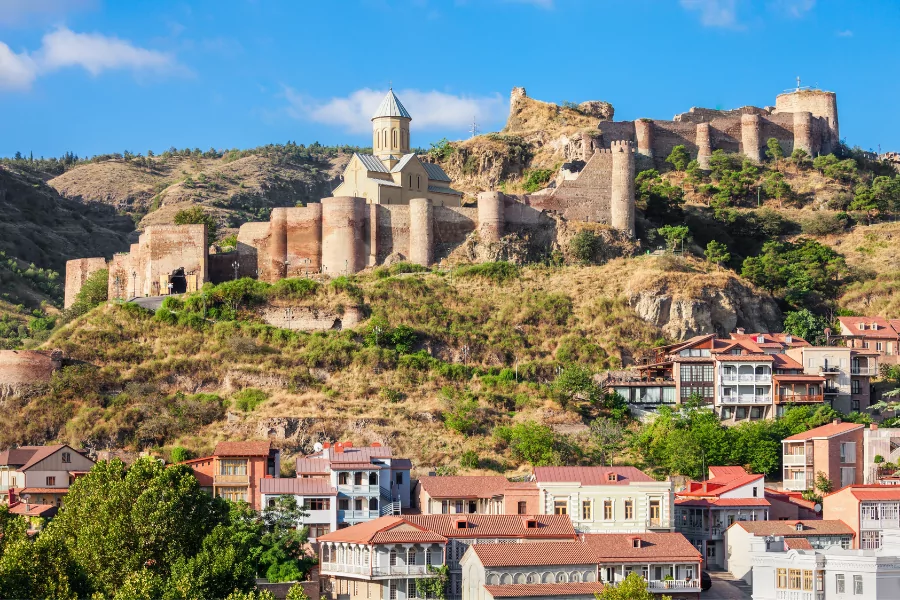 Buying Residential Real Estate
Georgia is one of the countries with the lowest crime rate. Georgian capital, Tbilisi, is the most popular city in Georgia, with over a million population. To compare, Georgia has less than four million population.
Buying a residential property here, either for yourself or to rent it out, is an excellent real estate investment.
Tbilisi, by all means, is Georgia's financial and economic hub. Its diverse culture, rich history, expat community, and affordable cost of living attract millions of tourists and potential residents each year.
Tbilisi has ten administrative districts and several neighborhoods. Old Town is the city center and the most popular area in Tbilisi. However, it's not an ideal place to buy residential real estate in Georgia due to flocks of tourists always occupying the streets, eateries, and every possible corner.
Neighborhoods like Vera, Vake, and Saburtalo are the best for residential properties. Saburtalo is quieter, while Vera and Vake are lined with the trendiest restaurants, bars, and cafes, making them excellent locations for setting up rental properties.
Buying Commercial Real Estate
Millions of tourists visit Georgia yearly, most of whom head straight to Tbilisi. Owning a commercial property in Tbilisi, like a hotel, can be a highly profitable business.
All you need to ensure is that the location is hot, with a good view and several restaurants, cafes, and bars nearby. Tourists love an easily accessible hotel.
Foreign Ownership
Georgia is one of the best countries for owning property because it allows for 100% foreign ownership of land. Foreigners in Georgia enjoy the same rights as Georgian citizens regarding buying and selling land.
The only land that is off the table is agricultural. Only Georgian citizens can own agricultural land in Georgia.
Up-and-Coming Jurisdiction
Very few countries can boast an upward trajectory like Georgia. Just two decades ago, Georgia was going through the Rose Revolution that changed the economic and political direction of the country.
Today, Georgia is among the best regional jurisdictions for banking, company registration, and real estate investment. Moreover, the country has no plans to slow down its development, so the investment and business environment will only improve.
Situated at the intersection of Asia and Europe, Georgia offers the best of both worlds to people who want first-world living with third-world prices.
Eligibility for Residency
Georgia has a pretty liberal immigration regime allowing citizens of many countries to enter and stay in Georgia for up to a year. Moreover, Georgia has a range of residence permits for employees, business people, and foreign investors.
Buying real estate in Georgia with a market value of USD 100,000 can qualify you for a short-term one-year residence permit that can be renewed for five years leading to permanent residency.
Buying real estate worth USD 300,000 can also get you a fiver year Investment Residence Permit.
Considering the affordability, diversity, and rich investment culture, investing in Georgian real estate can be your ticket to establishing a second residence in Georgia with minimum stay requirements.
Low Property Tax
Low property costs, attractive real estate, and scenic locations don't matter if the property taxes will bleed you dry.
Fortunately, Georgia has a very simplified tax regime with flat tax rates, and the property tax rate is only up to 1%. Yes, you read it right.
The amount of property tax you have to pay depends on the form of ownership, the income of the property owner, and the property's location.
Where to Buy Real Estate in Georgia?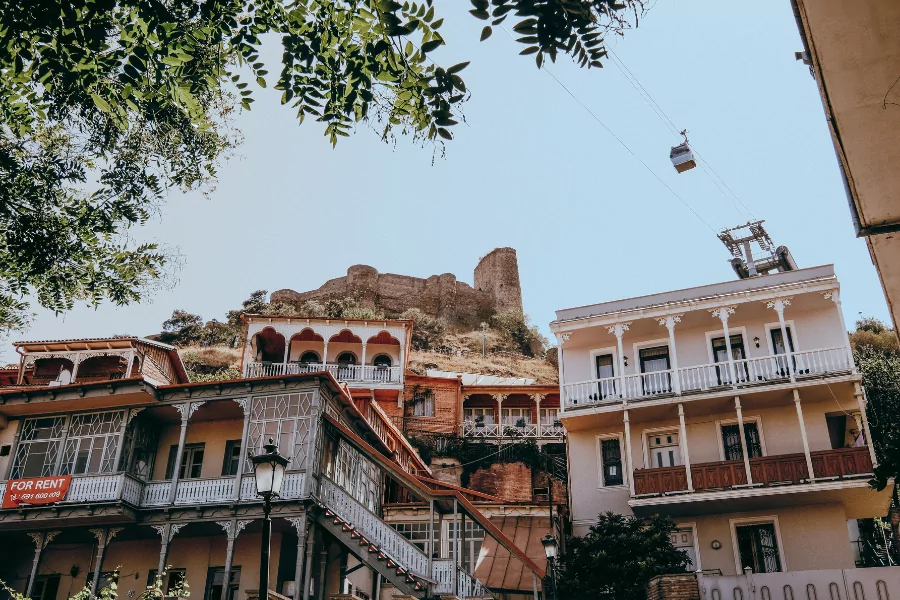 Tbilisi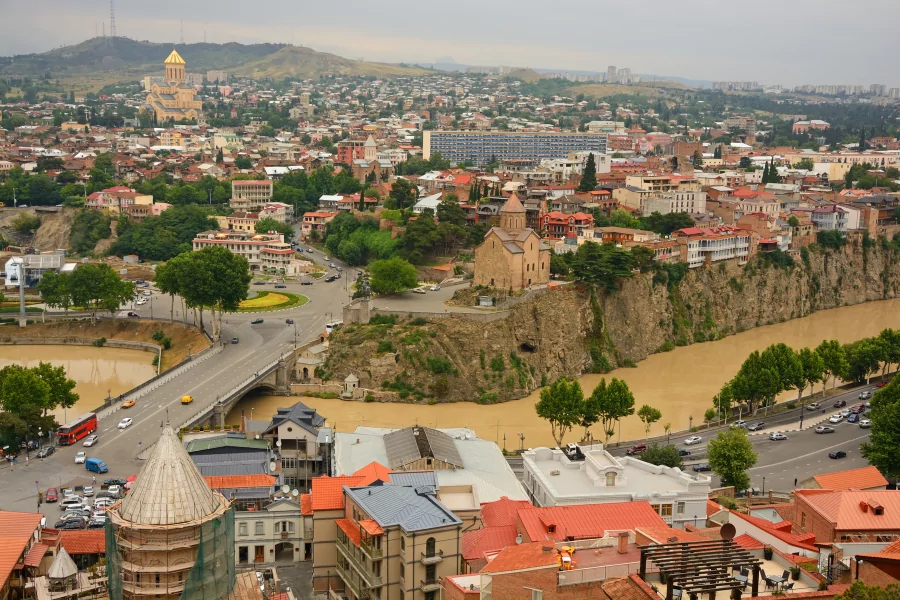 Georgia's capital city, Tbilisi, is the best location for real estate investment in the country. The investment environment in the city is thriving, and you can choose from various neighborhoods according to your budget and preference.
If you want to buy commercial property like a mall, hotel, or restaurant, you'd probably love Vera and Vake. Vake is the trendiest neighborhood in Georgia, with the best restaurants and cafes, while Vera is home to the best fashion boutiques, bakeries, and co-working spaces in Georgia.
The cost of accommodation and commercial real estate here won't be cheap, but the returns will be worth it.
For families, entrepreneurs, and employees, who want a safe, quieter, and greener space to live in, Saburtalo is the best.
Batumi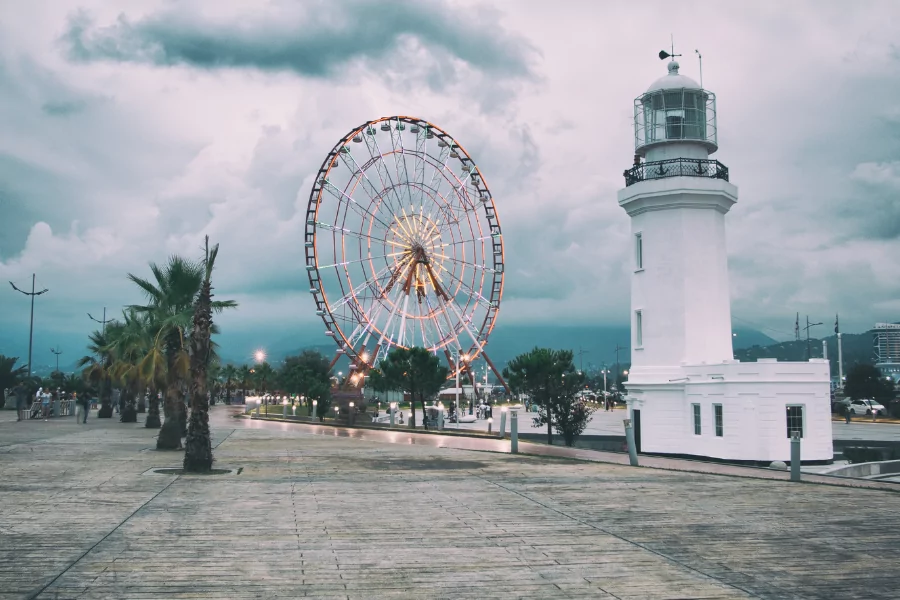 Batumi is the second largest city in Georgia. It is also a seaside resort on the Black Sea coast. Batumi has been nicknamed Las Vegas of the Black Sea due to its gambling scene.
The city is pretty popular with tourists and serves as an important seaport. After 2010, Batumi underwent a transformation resulting in a massive construction spree. You'll find more high-rise buildings in Batumi than in Georgia.
Foreigners looking to set up manufacturing companies, construction companies, or any tourist-centered business will find Batumi an excellent place for them.
How to Invest in Real Estate in Georgia – Things to Consider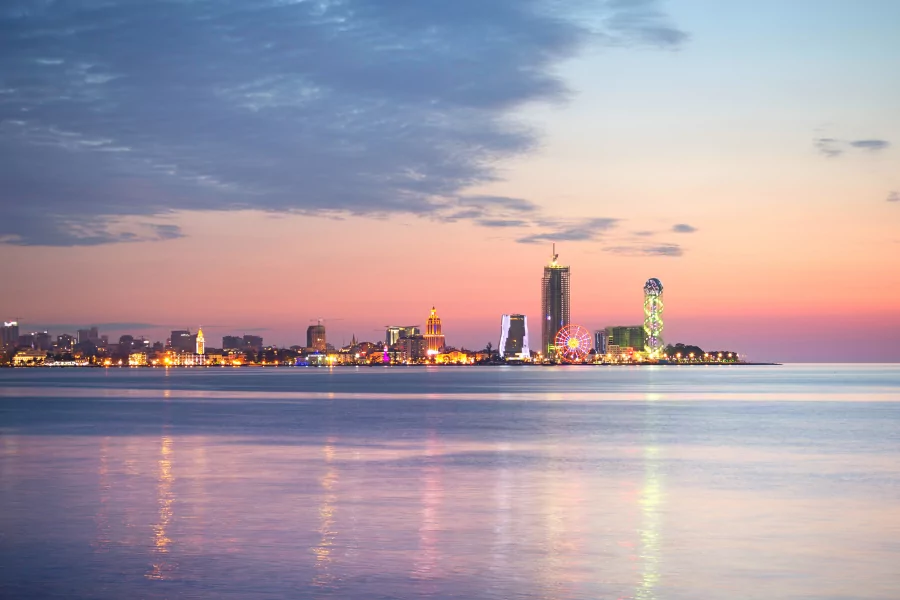 Type of Real Estate to Buy in Georgia
Georgia is pretty liberal when it comes to foreign investors and their activities in the country, and that includes property ownership.
However, in 2017, Georgia passed a law barring foreign investors from purchasing Georgian agricultural land. Foreign citizens who receive agricultural land in inheritance are exempted from this law.
In Georgia, agricultural land comes under a homestead category which may be used for agricultural purposes with or without buildings or structures.
Many foreigners experience an issue when the land they've chosen comes under agricultural zoning despite being in a place that is not traditionally agricultural.
Many areas in towns and villages and even some land plots in Tbilisi are termed agricultural. Getting the zoning changes can be a long and challenging process, and that's why most foreigners choose to pursue and buy non-agricultural land rather than try their luck with zoning changes.
Online Resources to Search Properties in Georgia
There are some online resources where you'll find property listings in Georgia. However, they are not nearly as organized and functional as Zillow or MLS.
In Georgia, you need a trustworthy and competent real estate agent to help you buy a property that will be profitable in the long run.
Following are the three online resources to find Georgian properties on sale:
Note, however, that the only way to grab the hottest real estate deals in Georgia is through a competent professional and not by browsing property listing sites for hours. In most cases, the good properties already get sold before they make it online.
Real Estate Prices in Georgia
Tbilisi real estate is the most expensive in Georgia, but it is still among the world's cheapest capital real estate markets.
The farther you go from the city center, the lower prices you'll encounter. However, you must be careful while buying in old neighborhoods since the properties can require a lot of renovations.
When buying land plots or buildings, residential or commercial, be careful to assess the neighborhood and the neighbors.
Georgians prefer relationships over money. Since some renovations require your neighbors' permission, building a good rapport with them is always a good idea.
In Tbilisi, you can find real estate for around USD 1000 per square meter, whereas in Signagi, Kakheti, etc., you can purchase real estate for as low as USD 5 per square meter.
Real Estate Commission Rates in Georgia
Real estate commission rates in Georgia are also on the lower side. Real estate agents usually charge three to five percent of the final sales price. The commission rates are generally negotiable, and the seller usually pays the fee.
However, the buyer can pay a certain percentage of the final transaction to the agents if they bring them off-market properties, a.k.a. properties that no one else knows about yet.
Real estate prices are usually advertised in USD. Although, the transaction must be made in GEL.
Getting a Mortgage in Georgia
Foreigners with residence permits are allowed to get mortgages in Georgia. While getting a mortgage loan, it's best to consider one of the two leading banks in Georgia – National Bank of Georgia and TBC Bank.
Credit from commercial banks is available to domestic and foreign investors, and opening a bank account (or several bank accounts) is more straightforward than in other European countries. The mortgage interest rates in Georgia are usually high – around twelve to fifteen percent.
Generally, it's not recommended to deal with mortgages in Georgia because of the residency requirements and high-interest rates.
Some other complexities in the mortgage process are fulfilling the income requirements and large down payments.
No Need to Be in Georgia to Buy Property
You don't need to fret or plan a trip to Georgia to buy land there. You can purchase Georgian land remotely through power of attorney.
If you are a non-resident foreign citizen, your power of attorney should be executed by a notary in Georgia.
Alternatively, as the principal, you are entitled to a power of attorney in a foreign country, given that you legalize and apostille it in that country.
After which, you can send it to your trustee in Georgia, who will translate and notarize it on the territory of Georgia.
Construction Permits and Approved Projects
You'll need a construction permit to build on some lands in Georgia. Moreover, some lands may also be sold with an approved project.
To acquire a construction permit, follow the procedure mentioned below:
Obtain terms of construction from an architectural institution
Receive an inspection of the construction site from Georgian authorities
Request and receive a connection to the city's water supply system
Register the building at the National Public Registry
How to Invest in Real Estate in Georgia – Step-by-Step Procedure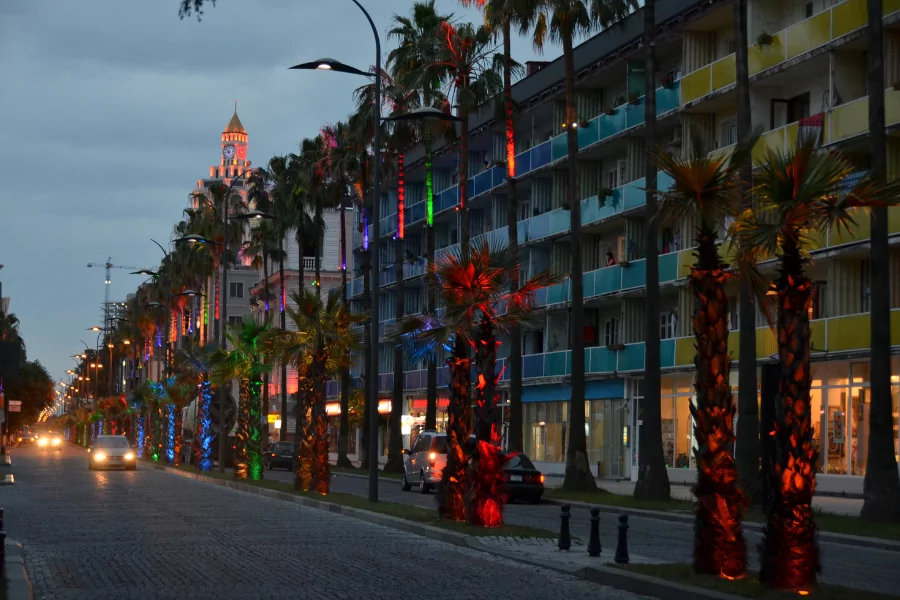 Real estate investment in Georgia is not complicated. However, you should hire a real estate agent to make the process and due diligence easier.
Once you find a property you like, follow the following procedure:
Effective Negotiation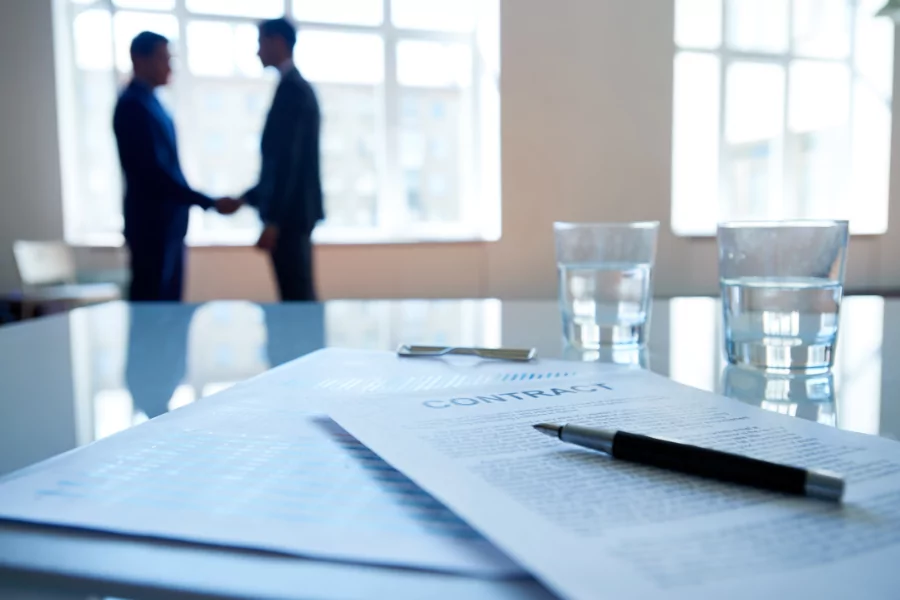 Real estate prices in Georgia are generally negotiable, so you should try to talk your way through lowering the cost for yourself.
If your negotiation skills still need some polishing, you should let your real estate agent do the job for you.
Consult a Lawyer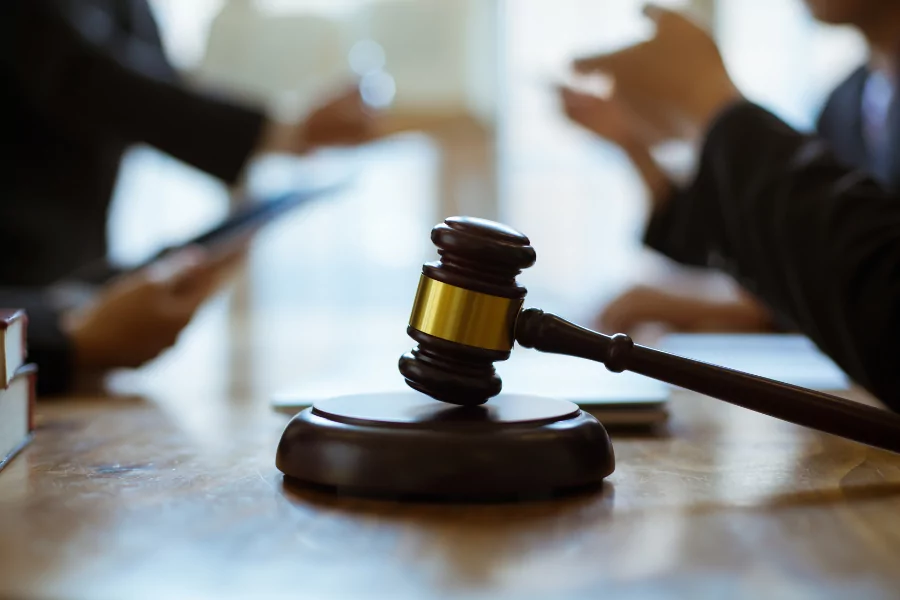 Book a consultation with a competent lawyer for pre-purchase legalities. During the consultation, ask them to deal with the following matters:
The legal status of the land, a.k.a. due diligence
Prepare the pre-purchase agreements.
Register the pre-purchase agreements
Pay Deposit
Register with the Public Registry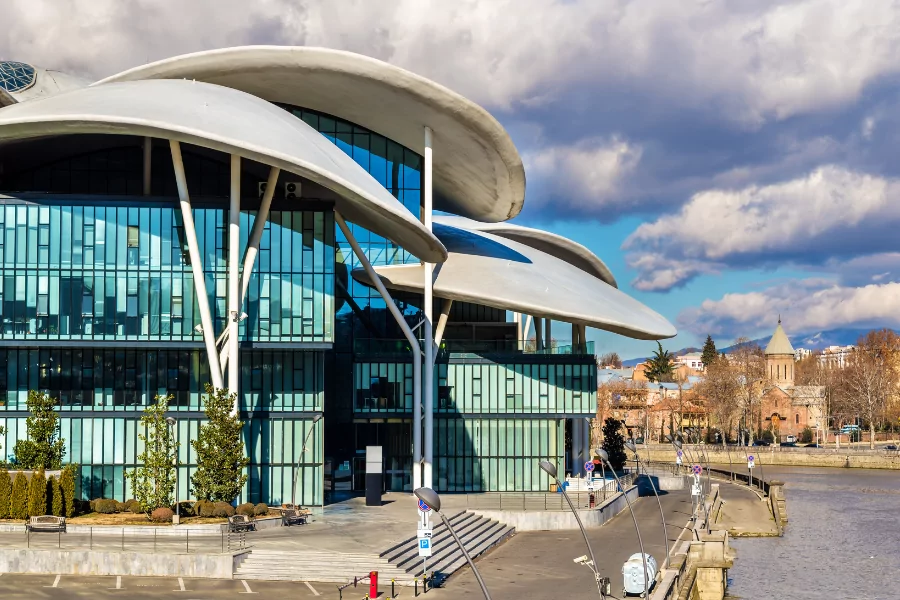 Once you've made the deposit and dealt with all the pre-purchase legalities, the only thing left to do is register with the Public Registry and pay the remaining amount for your property.
Want to Invest in Georgian Real Estate?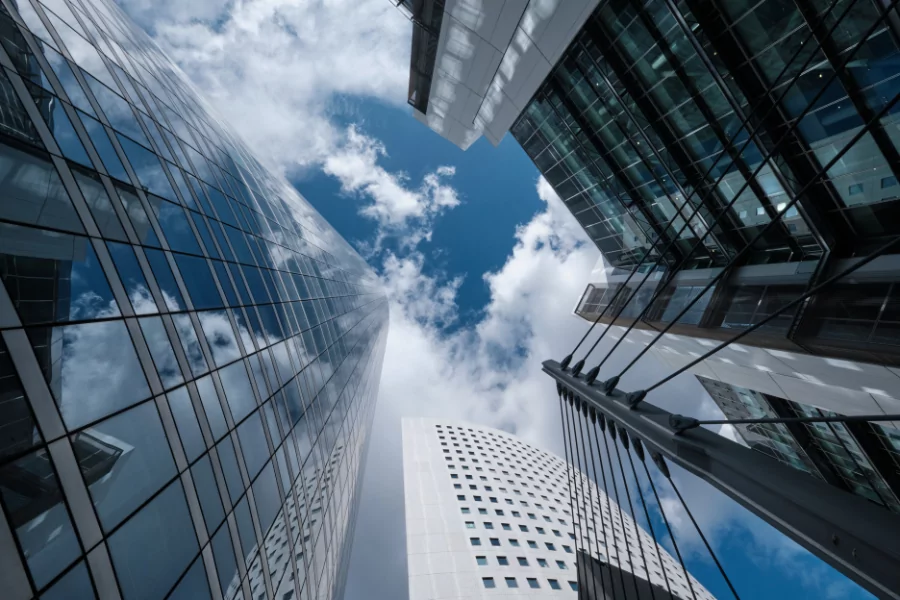 Georgia may be a small country, but it has much to offer in terms of beauty, history, culture, business environment, and investment opportunities.
Credible global authorities like the World Bank and Bloomberg have recognized Georgia as one of the best countries for foreign investors and entrepreneurs.
Real estate is one of the best ways to invest in this up-and-coming jurisdiction. The Georgian real estate market is thriving and is only expected to go up in value in the coming years.
Moreover, Georgia enjoys stable economic and political relations with most of the world, so you can be assured that your investment is safe and promising.
Contact us if this article sparked your interest in purchasing Georgian real estate. We will pave the way for you so you can own a property in this beautiful Eastern European country with exquisite wines and welcoming people.