Tbilisi, the capital of Georgia, is a captivating city that seamlessly blends its rich history, vibrant culture, and contemporary charm.
Expats looking to move to Tbilisi or visitors interested in buying real estate will find a wide range of luxurious accommodations.
In this guide, we'll focus exclusively on luxurious places to live and stay in Tbilisi.
We will only be visiting the most luxurious places to live in Tbilisi, focusing on the best hotels, private rooms, travel tips, and surrounding amenities like restaurants, attractions, and transportation.
Where Are The Most Luxurious Places For Visitors To Stay In Tbilisi?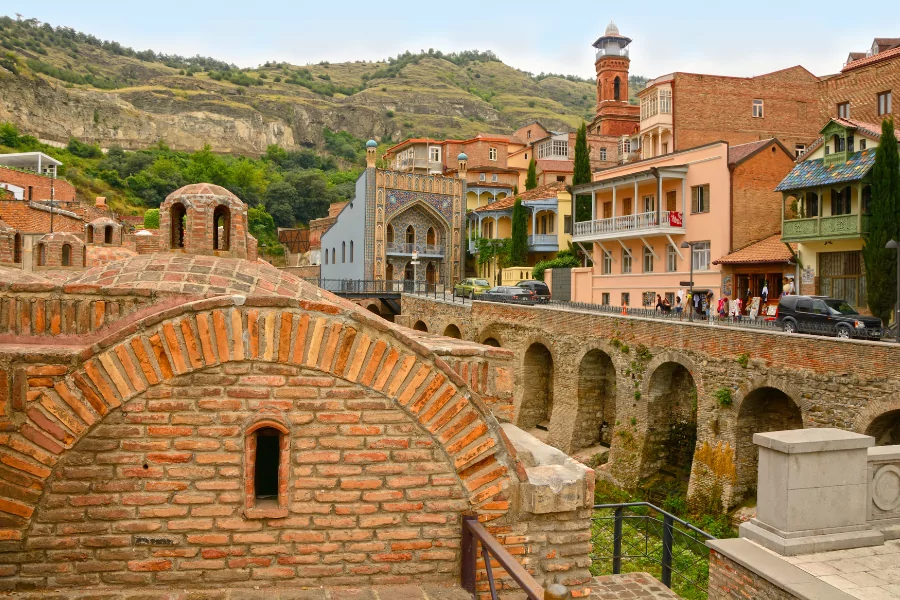 Visitors will find various private apartments and luxury hotels in Tbilisi, offering uniquely designed rooms, rooftop bars, wine cellars, swimming pools, and more.
Some of the city's best hotels and small boutique hotels are in Tbilisi Old Town(Kala), Rustaveli Avenue, Sololaki, Avlabari, and Vake.
These areas are all close to popular attractions, metro stations, and an array of upmarket local restaurants and wine bars.
Where Are The Most Luxurious Places For Expats To Live In Tbilisi?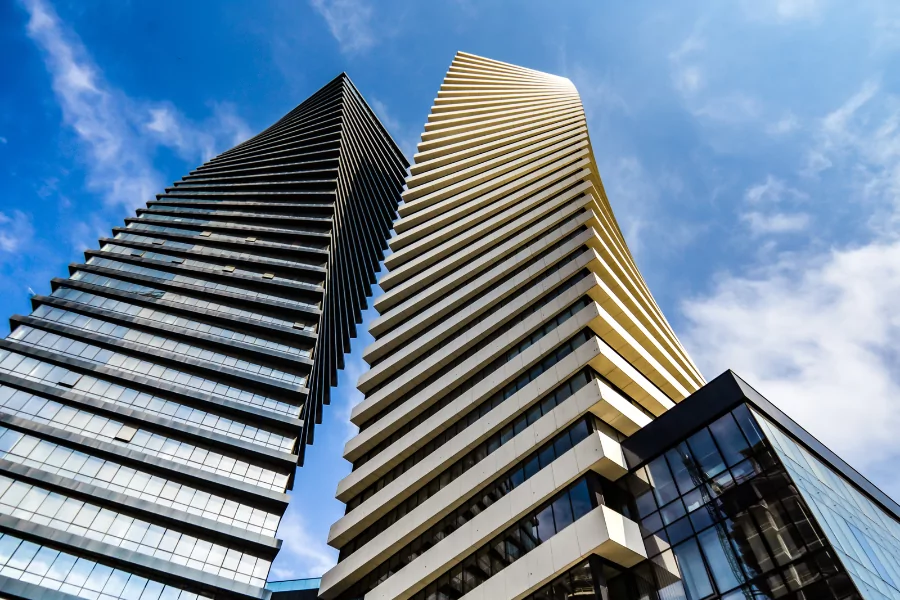 Residents and expats recognize Vake as Tbilisi's most upscale neighborhood. This prestigious suburb is considered one of the costliest residential areas within the city.
This area offers a range of options, from modern apartments to traditional Georgian houses.
Where To Stay In Tbilisi In Luxury Hotels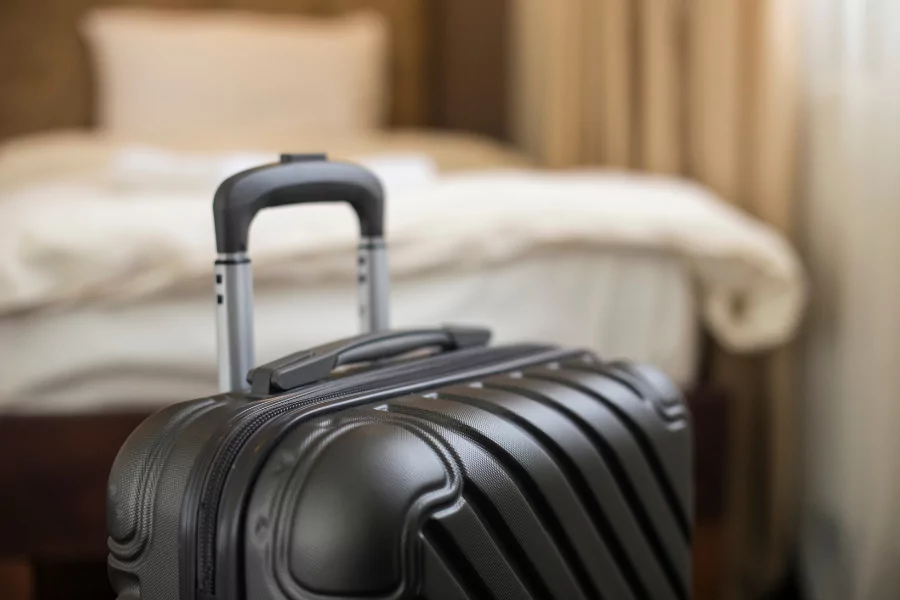 For those seeking the finest in hotels, Tbilisi offers a wide selection of boutique hotels and internationally renowned chains.
These hotels you will find all across the city, and they provide top-notch amenities such as room service, bars, and more.
Kala (Old Town)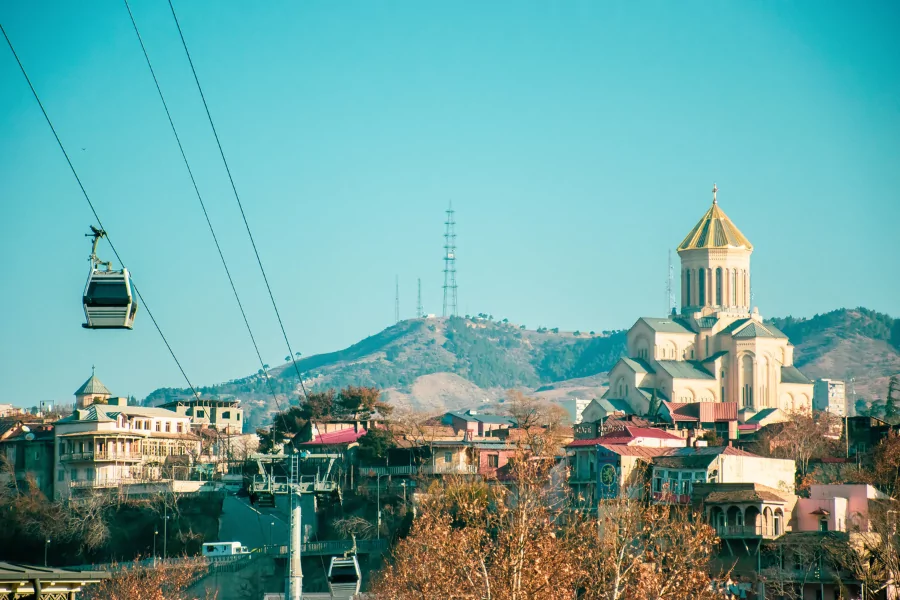 Kala, also known as Tbilisi Old Town, is the historical and cultural heart of the city.
It boasts beautiful architecture, narrow cobblestone streets, and stunning views of the Mtkvari River.
The area is home to numerous attractions, such as the Holy Trinity Cathedral and the Statue of St. George.
Where To Stay in Kala
In Kala, you'll find luxurious hotels and private rooms close to the city center and Freedom Square. So let's take a closer look at famous hotels in Kala.
Best Luxury Hotels in Kala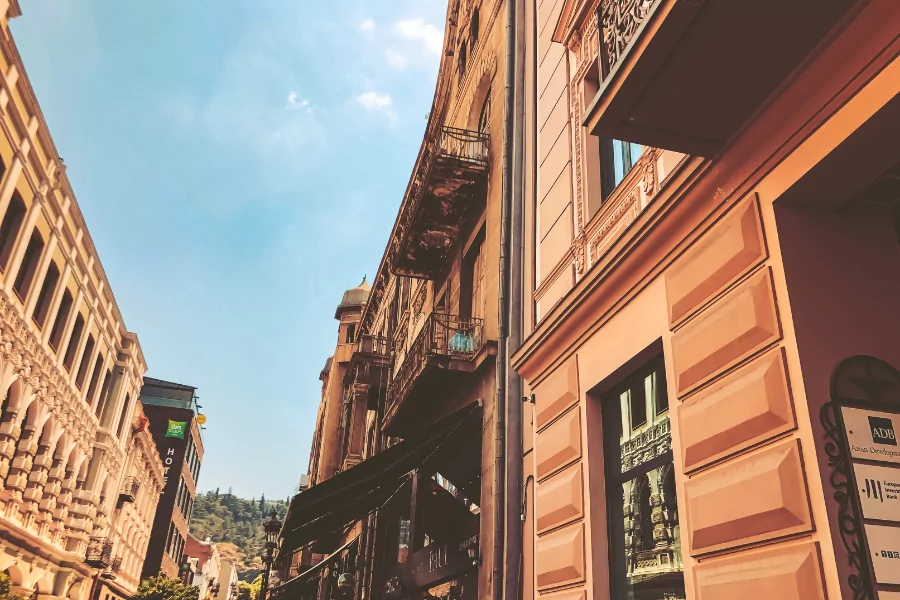 Glarros OldTown is a luxurious boutique hotel on a quiet street in Tbilisi Old Town. Each uniquely designed room features modern décor, WiFi, and a buffet breakfast.
The hotel also offers a bar, a beautiful terrace, and room service to ensure a comfortable stay.
IOTA Hotel Tbilisi is a stylish and modern hotel in the center of Old Tbilisi, within walking distance of popular attractions like Freedom Square and Liberty Square.
The hotel features artistically designed rooms with modern facilities and comfortable furnishings.
Tbilisee Hotel offers a luxurious experience in a prime location within Old Tbilisi. The hotel features modern rooms with stylish interiors and a pool for guests to relax.
The on-site bar and restaurant serve delicious local cuisine, and the friendly staff can assist with arranging tours and activities in the city.
Best Luxury Private Rentals in Kala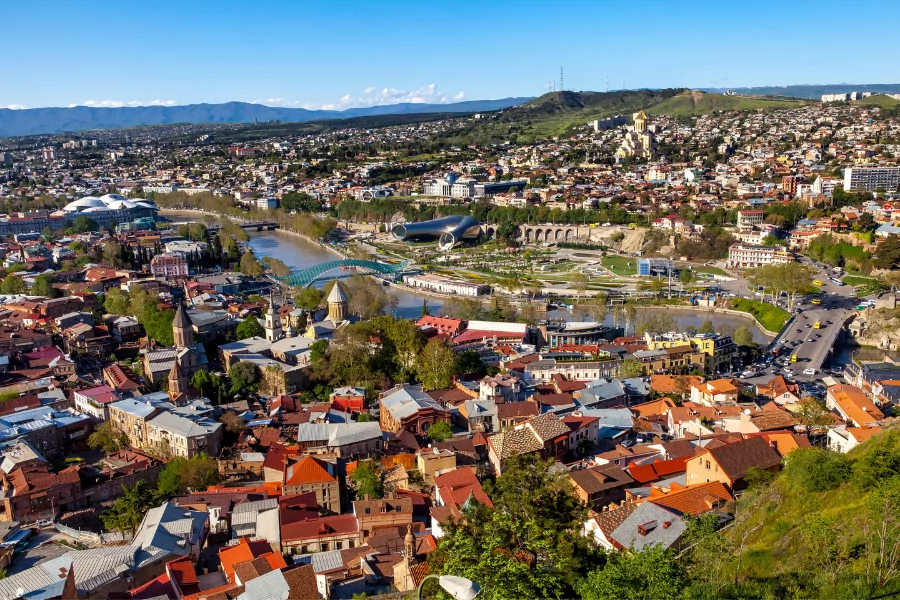 This elegant apartment boasts stunning views of Old Tbilisi and offers modern amenities. The apartment features a fully equipped kitchen, a spacious living area, and a comfortable bedroom.
Guests can enjoy fast WiFi from this conveniently located apartment.
This stunning and luxurious apartment offers an exceptional stay in Tbilisi for those looking for a more private and homely experience.
The stylish two-bedroom apartment has a well-equipped kitchen, a spacious living area, and a balcony with breathtaking city views.
Experience the charm of Tbilisi's Old Town in this beautifully appointed apartment, perfect for visitors looking for an intimate and exclusive stay.
The tastefully decorated space boasts two well-furnished bedrooms, a modern kitchen with all the essentials, and a cozy, relaxing living area.
Rustaveli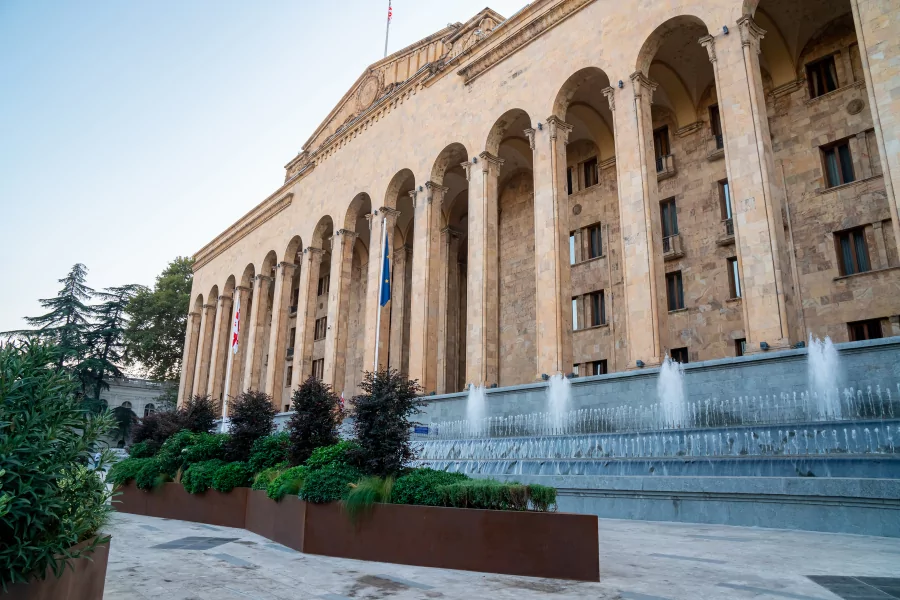 Rustaveli Avenue is the main street in Tbilisi, known for its elegant architecture and cultural landmarks such as the Tbilisi Opera and Ballet Theatre.
The area offers upscale shopping, dining, and entertainment options.
Best Luxury Hotels In Rustaveli
Some of the best luxury hotels in Rustaveli include:
At The Biltmore Hotel Tbilisi, you can experience luxury at its finest, an iconic hotel in a beautiful part of the city.
This prestigious hotel boasts elegantly designed rooms and suites with modern amenities such as free WiFi and sophisticated decor.
Guests can unwind at the chic bars and lounges or indulge in the hotel's spa and fitness facilities.
Discover the perfect blend of luxury and comfort at the Tbilisi Marriott Hotel in Rustaveli. This hotel is ideal for solo travellers or couples. It offers beautifully appointed rooms and suites with luxurious bedding and elegant furnishings.
The hotel's on-site restaurants serve a delightful selection of international cuisine, while the sophisticated bar provides the ideal setting for relaxation and socializing.
Immerse yourself in luxury at the Radisson Blu Iveria Hotel, Tbilisi City Centre, a stunning hotel offering top-notch accommodations and exceptional service.
The hotel also features a world-class spa and fitness center, perfect for relaxation and rejuvenation. Rustaveli metro station is only a 5-minute walk away, making this hotel a must-stay in Tbilisi.
Best Luxury Private Rentals In Rustaveli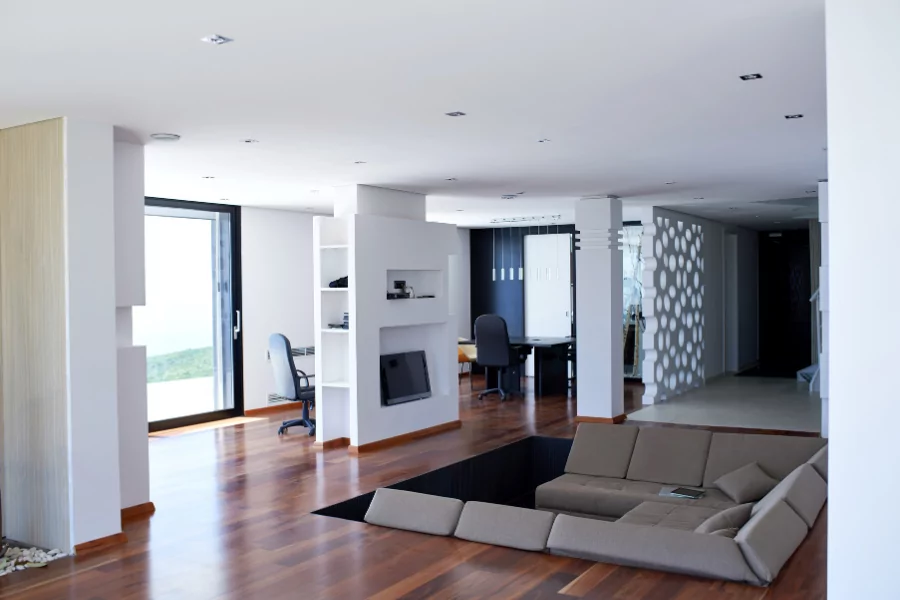 Experience the ultimate comfort and style at this elegantly designed Airbnb apartment on the prestigious Shota Rustaveli Avenue in central Tbilisi.
The sophisticated space features contemporary furnishings, premium bedding, and a fully equipped kitchen, ensuring a pleasant and memorable stay.
The apartment's prime location on Rustaveli Avenue is a minute's walk to the closest metro station Rustaveli, with vibrant dining options and popular shopping areas.
Immerse yourself in the perfect blend of style and comfort at this chic apartment on Shota Rustaveli Avenue.
Here you will find modern decor, cozy bedding, and a fully functional kitchen, creating a welcoming and memorable stay for guests.
At this contemporary apartment, you will have a luxurious and convenient stay, which is an ideal home base for visitors looking for fashionable and well-situated accommodations in the city center.
A blend of style and convenience awaits you at this modern apartment, just two blocks from Shota Rustaveli Avenue.
The spacious apartment features a contemporary design, a fully-equipped kitchen, and fast WIFI, ensuring a delightful stay for guests.
Sololaki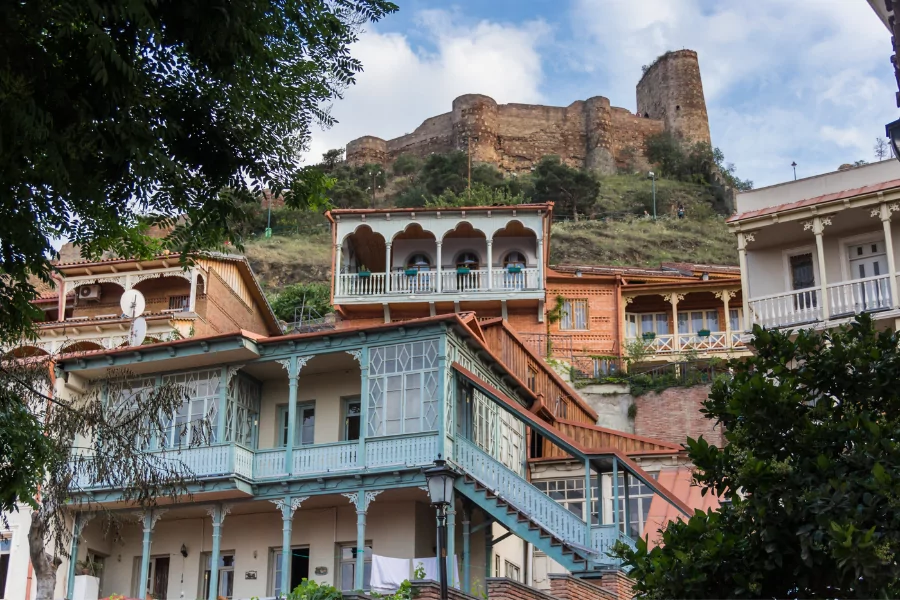 Sololaki, located near Liberty Square, is a charming neighborhood filled with beautifully restored 19th-century buildings and a vibrant atmosphere.
Because so many buildings are heritage-listed, accommodation options in Sololaki are mostly limited to boutique hotels.
Best Luxury Hotels In Sololaki
This stylish Communal Hotel is in the center of Tbilisi, offering a fusion of comfort and convenience.
The only Sololaki hotel we recommend has modern amenities, an excellent location close to the Georgian National Museum and Sulfur Baths, and a funicular to Mtatsminda Park.
Luxury Apartments To Stay In Sololaki
This Luxury Sololaki apartment has breathtaking views and offers its guest opulence and comfort.
It has a spacious living area, a modern kitchen, and contemporary furnishings, providing an elegant retreat after exploring Tbilisi.
The apartment offers free WiFi, a flat-screen TV, and air conditioning for convenience and entertainment.
Discover the charm and luxury of this elegant apartment. The modern interior design and traditional elements create a pleasant and inviting atmosphere.
Experience the best of Sololaki in this beautifully designed apartment that guarantees a delightful Tbilisi getaway.
Avlabari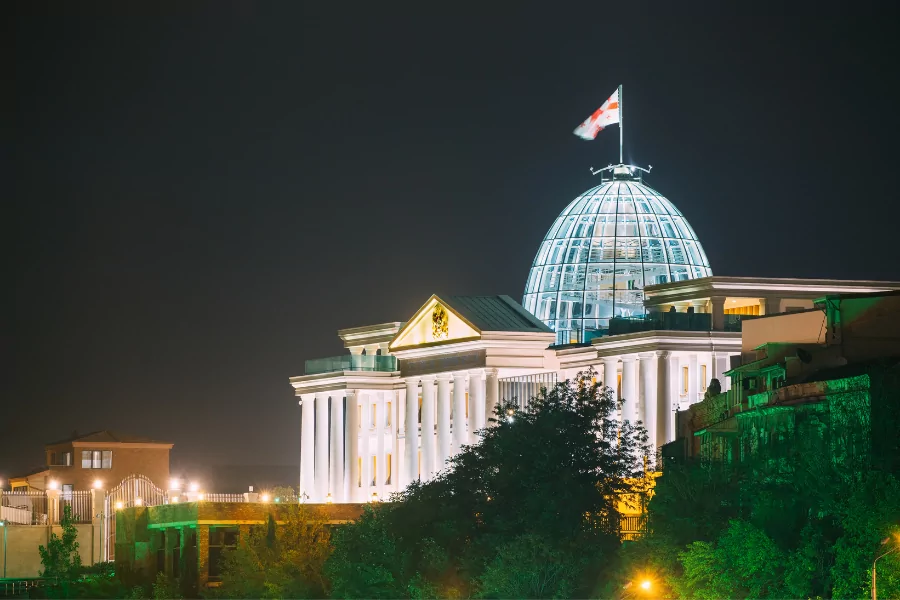 Avlabari is a lively neighborhood with a diverse mix of local shops, cafes, and restaurants. It's easy to see why it's one of Tbilisi's favourite tourist areas.
It is adjacent to the city center, making it an ideal location for a luxury stay.
Best Luxury Hotels in Avlabari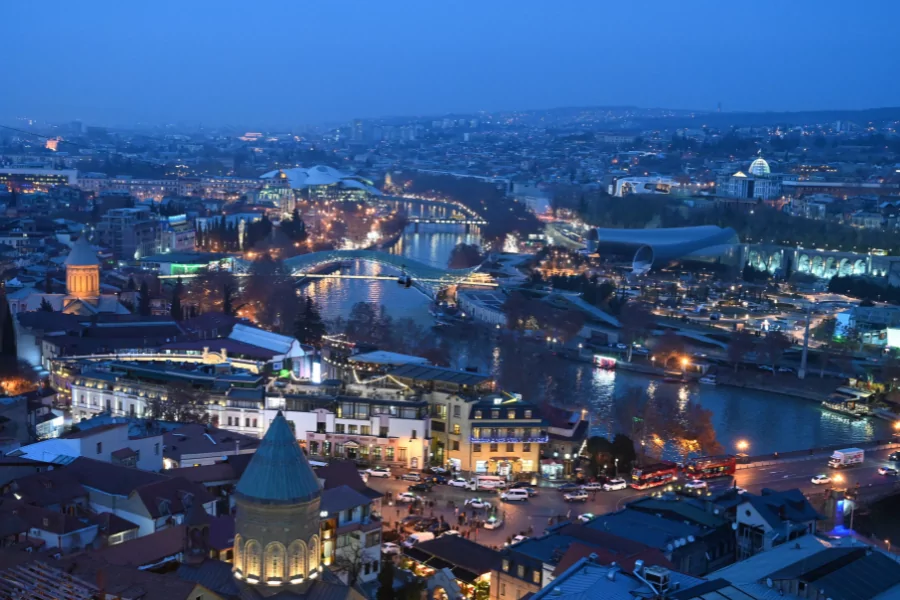 Sheraton Grand Tbilisi Metechi Palace is a luxury hotel with stunning views of the city and the river.
The rooms are modernized with traditional Georgian elements and come equipped with all the amenities for a comfortable stay.
Guests can enjoy a variety of dining options at the hotel's restaurants, including a rooftop bar with panoramic views of the city.
Other amenities include a fitness center, indoor pool, spa, and meeting and event spaces.
Sandali Metekhi hotel features various rooms, suites, and apartments, all decorated with modern design and equipped with air conditioning, flat-screen TVs, and private bathrooms. Some rooms also offer balconies with views of the city or the river.
The hotel has several guest amenities, including a spa and wellness center, a fitness center, and an outdoor swimming pool.
Private Stays in Avlabari
Luxury Loft Near The River – If you want comfort, convenience, and luxury for your Georgian getaway, this Airbnb Plus apartment within walking distance of local attractions has it all. With a tasteful blend of contemporary and traditional Georgian elements, the interior design of the space is warm and inviting, providing a peaceful setting.
Vera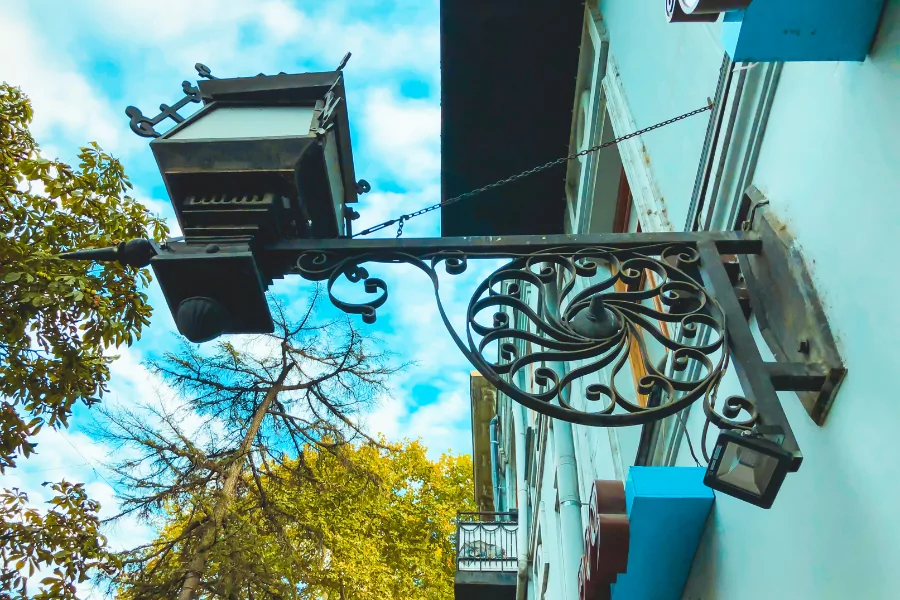 Vera is a trendy neighborhood known for its green spaces, including the beautiful Vera Park.
The area offers visitors upscale shopping, dining, and nightlife options.
Best Luxury Hotels in Vera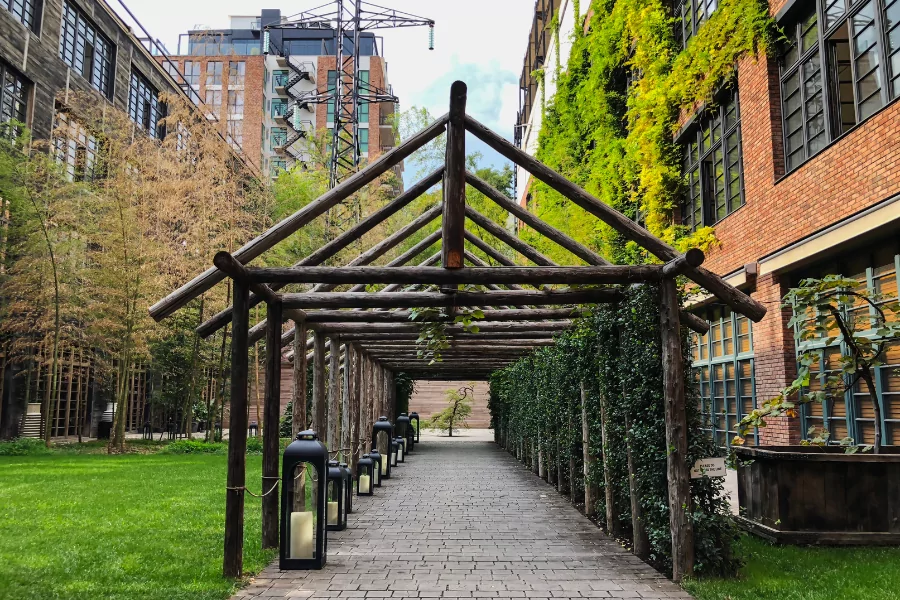 Stamba Hotel – This former Soviet-era publishing house has been transformed into a design-forward, luxury boutique hotel.
Centrally located in Marjanishvili, the Stamba Hotel offers its guests stylish rooms, a casino, a rooftop pool, a fine-dining restaurant, and a lush courtyard cafe.
Rooms Hotel Tbilisi – A luxury boutique hotel in the vibrant Marjanishvili neighborhood. The hotel features an industrial-chic design, blending contemporary style with vintage charm.
Guests can enjoy comfortable, spacious rooms, a delectable on-site restaurant, a stylish bar, and a beautiful terrace with city views.
Best Private Rentals in Vera
This modern apartment is located in the trendy Vera neighborhood. It features a spacious bedroom with a king-size bed, a well-equipped kitchen, and a cozy living room with a balcony that offers stunning city views.
The apartment is air-conditioned, and its location is ideal for exploring the city's vibrant cultural scene and its shops, restaurants, and cafes. The apartment is also conveniently located near public transportation, making exploring other parts of the city easy.
Indulge in the luxurious ambiance of this stunning 12th-floor apartment with a spacious veranda and breathtaking views.
The apartment is conveniently situated just a stone's throw away from the charming old city, and the nearest Metro station is a mere 7-minute stroll away.
Chugureti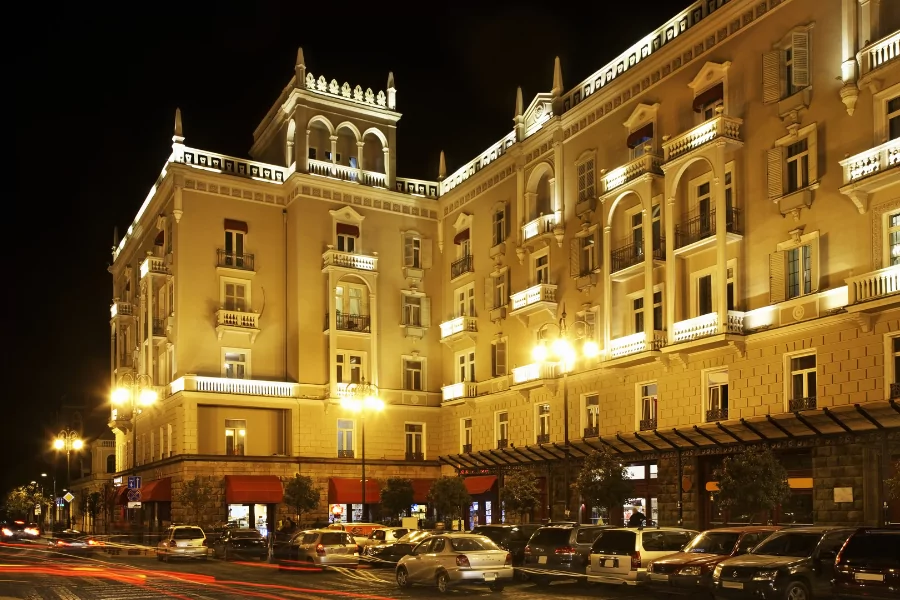 Chugureti is an up-and-coming neighborhood known for its vibrant atmosphere, distinctive architecture, and proximity to popular tourist attractions.
Best Luxury Hotels in Chugureti
House 52 Boutique Hotel: This charming boutique hotel boasts a beautiful garden terrace and stylishly designed rooms and suites that provide guests with a cozy and comfortable stay.
The hotel's location in the historic Chugureti neighborhood makes it an ideal base for exploring the city's main attractions.
Unfound Door-Design Hotel: This innovative hotel offers guests an absorbing experience with its creative and contemporary design, including a distinctive black-and-white color scheme and a mix of vintage and modern decor.
The hotel's rooms and suites feature comfortable beds, luxurious amenities, and stunning city views. In addition, guests can enjoy a delicious breakfast each morning at the on-site restaurant.
Monument 1880: A luxurious boutique hotel in the heart of Tbilisi's historic center. The hotel is housed in a beautifully restored 19th-century building, offering guests modern amenities and old-world charm.
The hotel features nine beautifully appointed rooms, each decorated with a unique theme inspired by the city's rich cultural heritage. The spacious rooms feature high ceilings, comfortable beds, and luxurious linens.
Best Private Rentals in Chugureti
Experience a relaxing stay at this beautifully designed apartment in Chugureti. The apartment features a spacious living room, two comfortable bedrooms, a fully equipped kitchen, and a modern bathroom.
Enjoy the beautiful views of Agmashenebeli Avenue from the balcony. The nearest metro station is just a few minutes away, making exploring the city easy.
Experience the charm of Tbilisi in this modern and cozy apartment in a newly built residential complex.
The apartment has one bedroom, a living room with a comfortable sofa bed, and a fully equipped kitchen. The bathroom is spacious and features a bathtub.
Enjoy breathtaking city views from the balcony or relax in the cozy living room.
The location is perfect for exploring Tbilisi, with easy access to public transportation and a short distance from popular tourist attractions such as the Old Town and Rustaveli Avenue.
Visit Tbilisi Today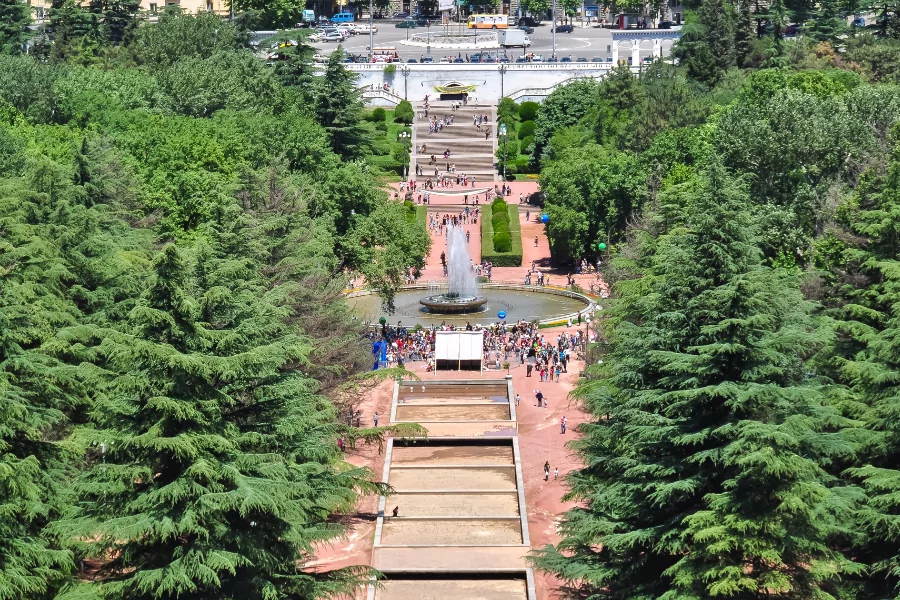 Tbilisi offers a wealth of luxurious living options for visitors and expats alike. From the upmarket local areas in Old Tbilisi and Vake to the vibrant neighborhoods of Rustaveli, Sololaki, and Avlabari, there is a perfect place to stay in Tbilisi for every discerning traveler.
Many luxurious accommodations are within walking distance of the city's most popular attractions, such as Vake Park, the Holy Trinity Cathedral, and the Georgia Statue.
Whether you're looking to experience the charm of Old Tbilisi or the trendy atmosphere of Avlabarii, the city offers a range of luxurious accommodations to suit every taste and budget.
Remember travel insurance to ensure a worry-free stay in this beautiful, historic city.
If you're considering investing in real estate or need legal assistance during your stay in Tbilisi, the expert team at NOMOS law firm is here to help.
With extensive experience in the Georgian property market and a deep understanding of local regulations, NOMOS is the perfect partner for all your legal needs in Tbilisi.
Contact us today to learn more about our services and how we can help make your stay in Tbilisi a genuinely luxurious experience.