Historically, cities like London, New York, and Hong Kong have established a reputation as stable, reliable, and profitable business and financial centers.
All these jurisdictions have comprehensive business policies and heaps of business opportunities, making them attractive business hubs.
However, the world is changing. North America and Western Europe no longer enjoy the same status they did decades ago. Now, many other developed or developing countries are making their name in the world of business and investment opportunities and attracting tons of foreign investment.
Georgia is one such country. A small country with a troublesome past in Eastern Europe, Georgia changed its direction following the Rose Revolution.
Today, Georgia is one of the best destinations in the region for everything from registering a company and starting a business to opening a bank account.
If you're wondering what this small country of less than four million population has to offer regarding business or investment opportunities, keep reading on, and you'll be pleasantly surprised.
Why Start a Business in Georgia?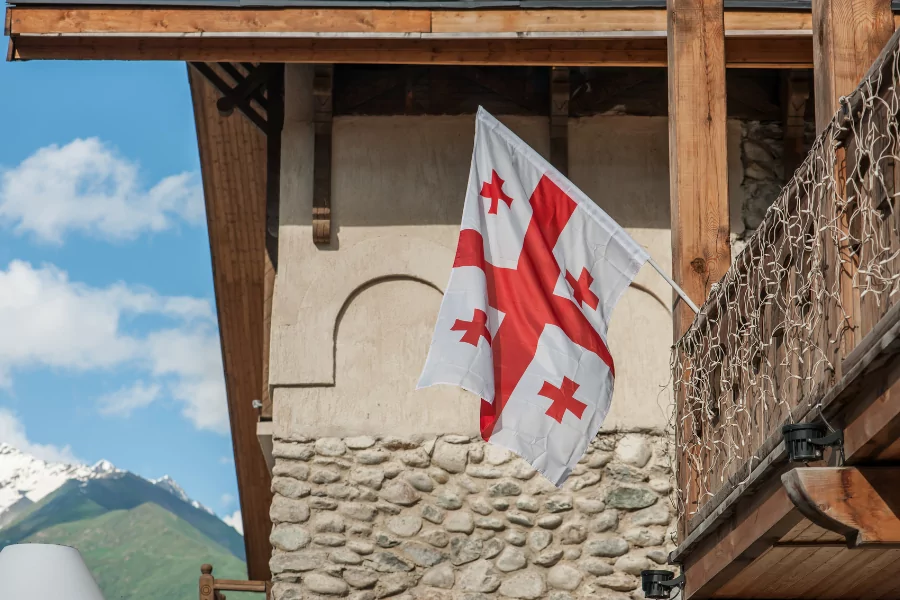 Georgia is one of the most efficient countries in the world to do business. Whether you want to set up a small-scale business or an enterprise, Georgia aspires to make the whole process a breeze for you.
The following are the most significant reasons you should pursue business opportunities in Georgia.
Foreign Ownership
Georgian legislation provides the regulatory framework for many business models – the most popular among foreigners being a Georgian LLC.
Two of the most significant benefits of setting up an LLC in Georgia are that the minimum number of shareholders is only one, and you are not required to have any local partners, meaning that a Georgian LLC can be owned and operated solely by a foreign individual. Moreover, there are no minimum capital requirements either.
Strategic Geographical Location
Georgia is situated at the intersection of Asia and Europe, providing a primary base for foreign investors who want to access Asian and European markets. The country has free trade agreements with the EU, China, Turkey, Russia, and many other economically successful countries offering custom-free access to over 2.3 billion consumers worldwide.
Energy Corridor
Georgia is a transport hub containing ports and railways. Moreover, it's a significant energy corridor owing to its strategic location at the Euro-Asia intersection.
Georgia has several oil pipelines linking Asia with the rest of Europe.
Best Business Opportunities in Tbilisi, Georgia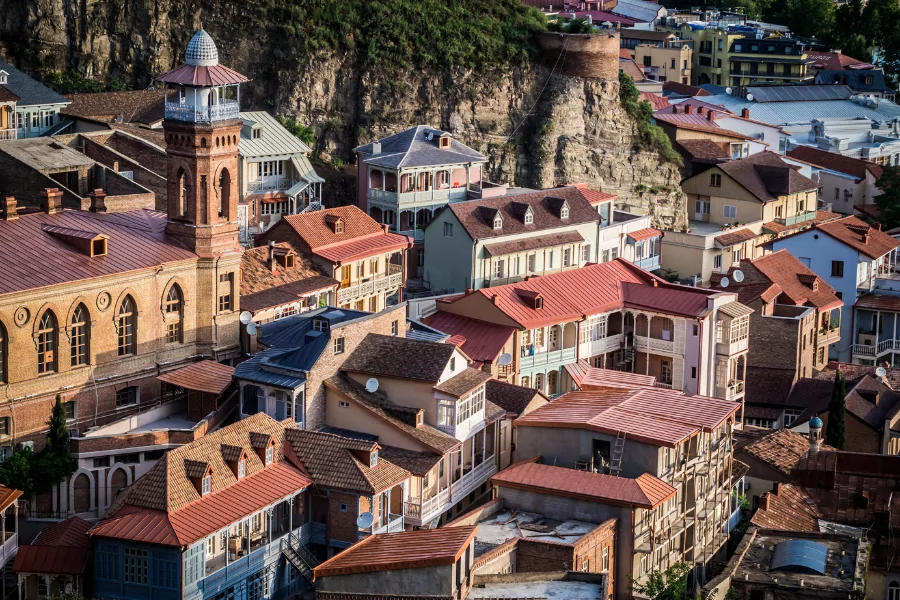 Tbilisi, the capital of Georgia, is also the business and financial center of the country. During the last few years, the city has transformed into a regional hub for people who want to set up headquarters in Georgia or operate in neighboring countries.
Tbilisi has become a popular destination for tourists, entrepreneurs, and investors owing to its charm and the country's business-friendly environment.
The following are the major economic sectors in Georgia:
Hospitality Sector
Tourism Industry
Agricultural Sector
Energy
Marketing
Transportation Sector
Real Estate Business
Food and Restaurants
Information Technology
Beauty Industry
Manufacturing Industry
We'll discuss some of the major economic sectors in Georgia below.
Tourism Sector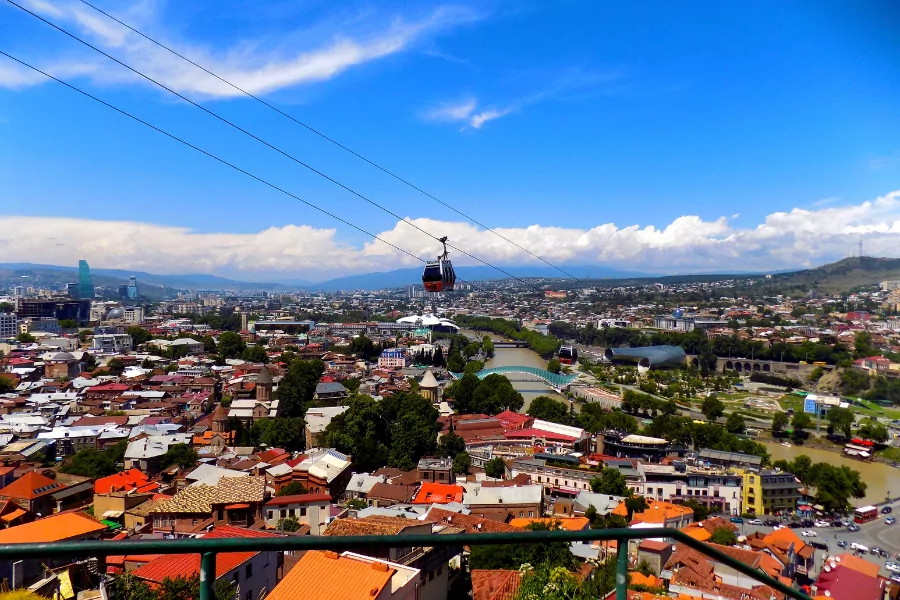 Georgia welcomes several million tourists annually. That's huge for a country with less than four million population. Most of the tourists are from neighboring countries.
The Georgian economy earned over three billion dollars in revenue from the tourism sector in 2022, making it one of the most thriving and profitable business ventures in Georgia.
Real Estate Industry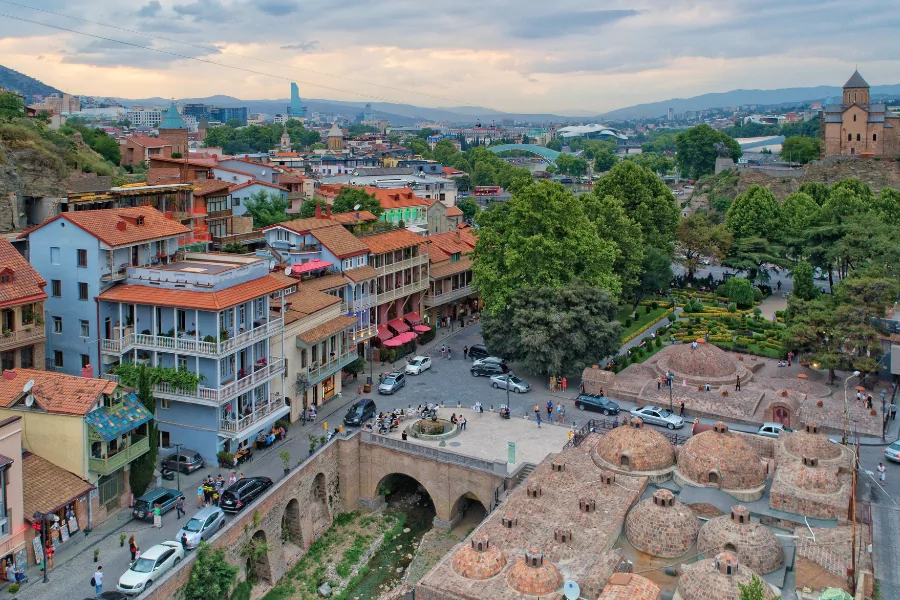 The real estate industry is one of the significant contributors to the Georgian economy. Georgia also has a residency by investment program where you can get a permanent or a short-term residence permit, depending upon your investment.
Investing in Georgian real estate can be quite a profitable business opportunity. You can set up a real estate agency and hire local talent or provide services as a real estate agent or a building contractor.
Many investors also choose to build hotels on their purchased property as it is one of the best ways to gain profits from the vast inbound tourism.
Food and Restaurants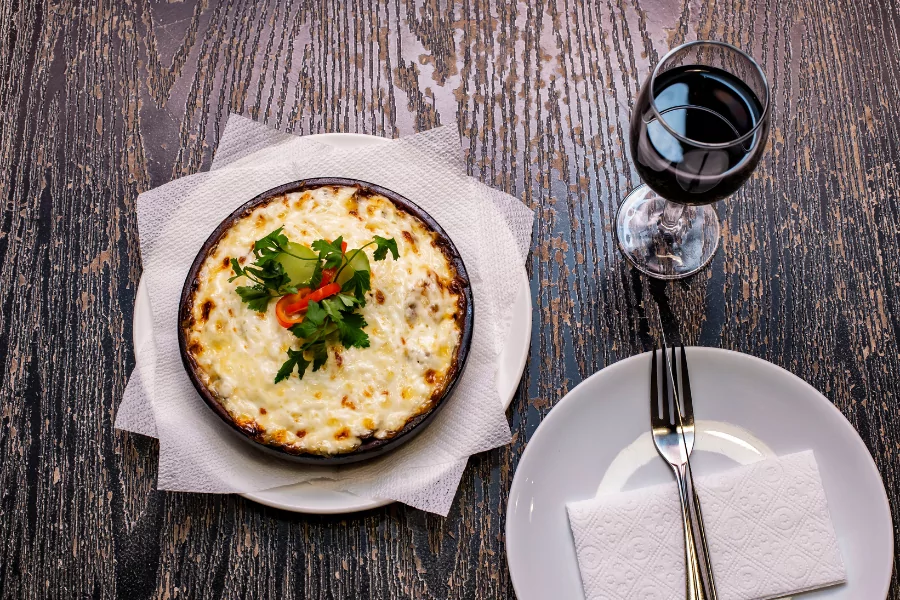 Speaking of hotels, location is critical. Most tourists prefer to stay in hotels with beautiful views near or around cozy, stylish, and affordable eateries, making the restaurant and bar business another hot opportunity in Georgia.
For a restaurant and bar business in Georgia, if you have experienced chefs, bartenders, and vendors, then all you need to do is find an attractive location with lots of consumers, and you're good to go.
Manufacturing Sector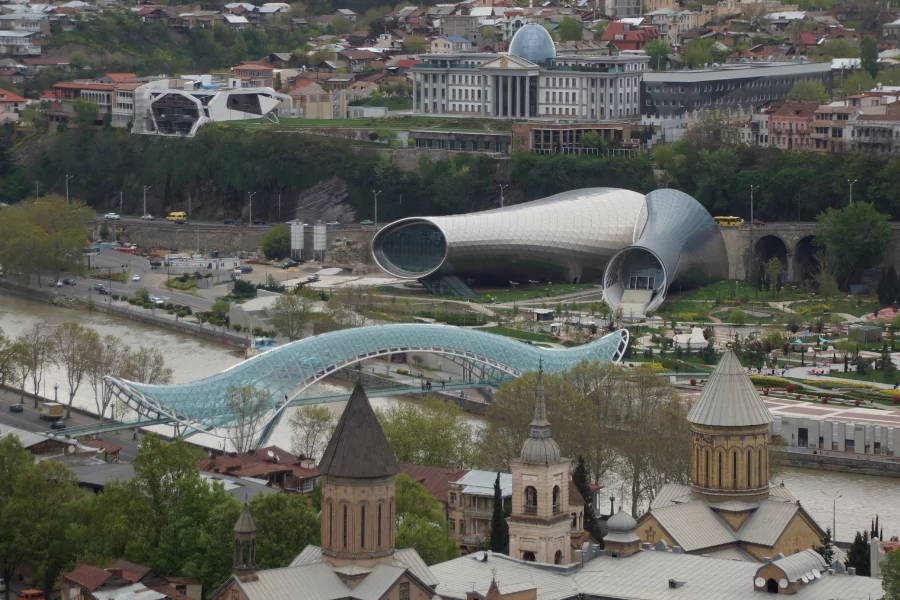 Business-friendly regulations, simplified tax and customs framework, and relatively low resource costs developed Georgia's manufacturing sector.
The reasons why you should invest in the Georgian manufacturing sector are:
growth-friendly tax environment
Free trade agreements with economically successful countries like Hong Kong, China, etc.
young and skilled labor force
low utility costs
IT Sector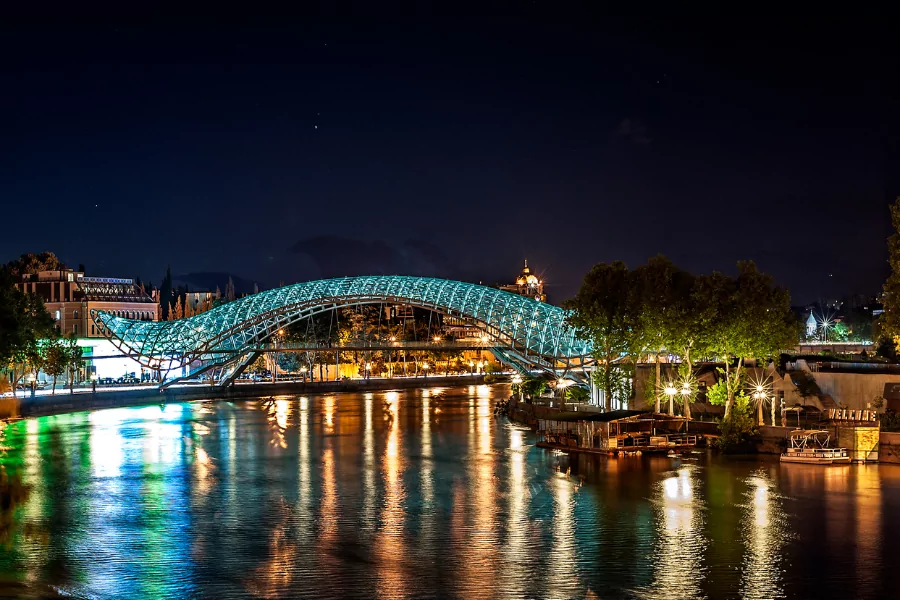 The IT sector in Georgia is thriving thanks to the many IT-friendly policies Georgia has introduced in recent years.
The ease is not only limited to IT businesses but also to remote workers and digital nomads who are allowed to stay and work in Georgia visa-free for a year under the "Remotely from Georgia" program if they meet some basic requirements.
If you own an IT business in Georgia, you can qualify for a virtual zone company that can give you the following benefits:
0% profit tax on services delivered outside Georgia
0% VAT
Agricultural Sector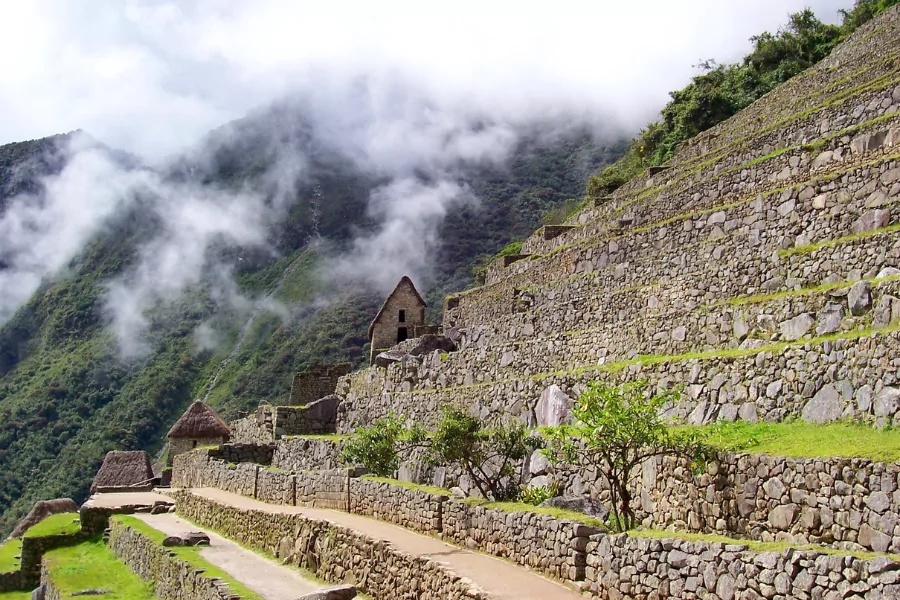 Georgia has always been a primarily agricultural country with a considerable export percentage of agrarian products. During the Soviet era, the country moved toward urbanization, but still, the agricultural sector remains a significant contributor to Georgia's economy.
Georgian wines are world-renowned, and Georgia's climate and fertile soil provides an ideal combination for high-quality produce.
The agricultural sector employs over half of the state's labor force, standing at 55%, and thus proves to be a highly profitable business one could pursue in Georgia.
Government Initiatives to Promote Business and Investment Opportunities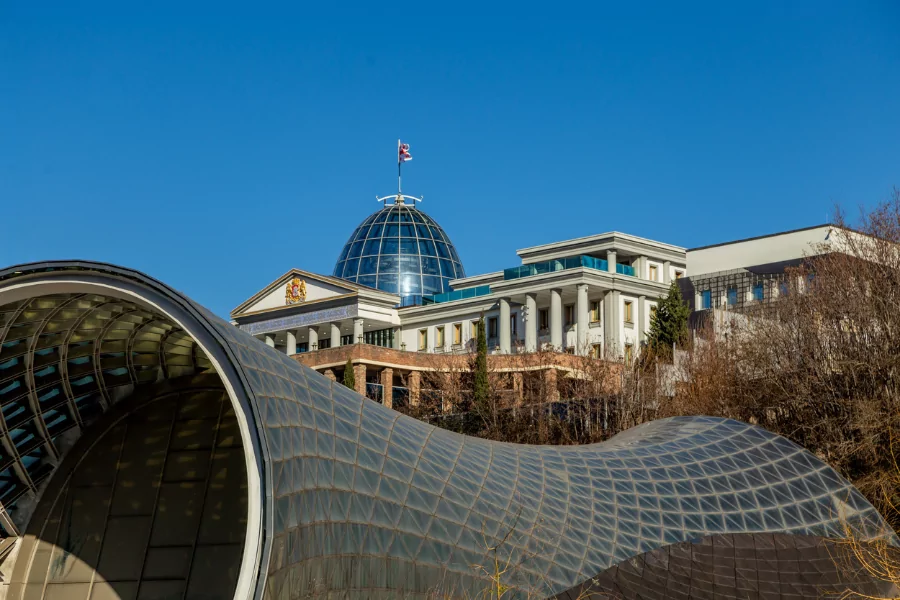 After the Rose Revolution, Georgia introduced several economic and political reforms to uplift the economy. Moreover, it adopted a pro-Western outlook and strengthened its private sectors to attract foreign investment and businesses. Following are some of the most effective government programs to promote investment in Georgia.
Enterprise Georgia
In 2014, the Georgian government launched a program called "Produce in Georgia" to promote entrepreneurial culture in Georgia. Enterprise Georgia is a partner of Produce in Georgia, supporting businesses and promoting export and investment opportunities in the country.
Free Industrial Zones
Georgia also has free industrial zones boasting business-friendly regulations and a favorable tax and customs system. Free industrial zones are open to the production and processing of goods and the provision of services.
Want to Pursue Business Opportunities in Georgia Tbilisi?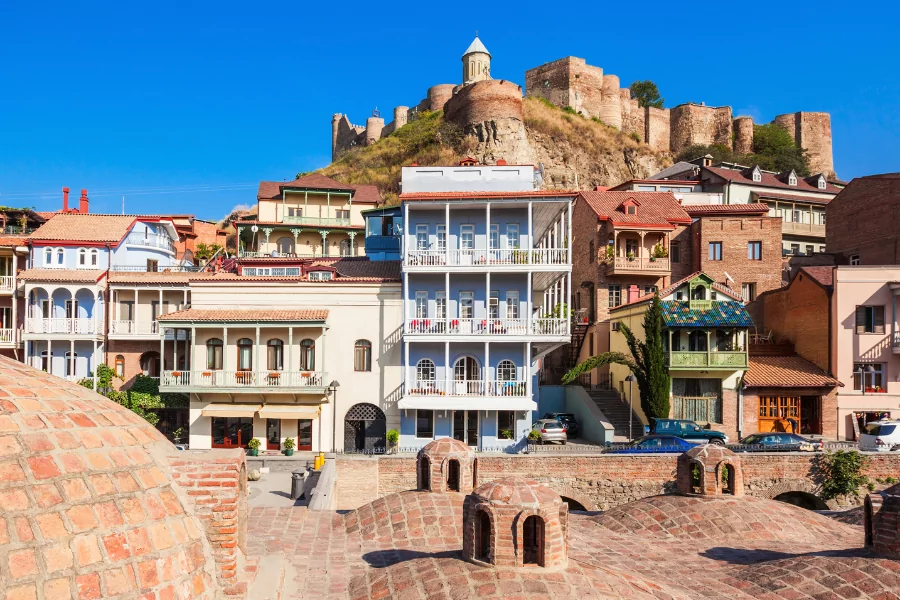 According to a study by Bloomberg, Georgia ranks 13th in terms of investor interest. Moreover, the World Bank ranked Georgia 7th in ease of doing business. That's higher than many economically successful countries like the UK, China, etc.
Georgia is an attractive spot for potential small business owners and large-scale enterprises.
If you want to run a business in Georgia or pursue other investment opportunities, give us a call. We render legal services dealing with tax consultation, relocation, banking consultation, etc., and we'll help you bag the best opportunities in Georgia.